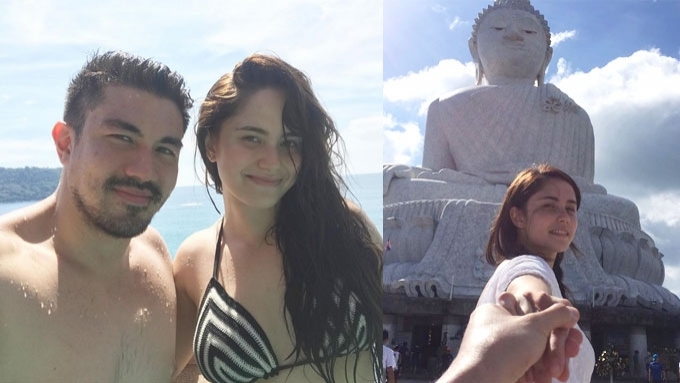 IMAGE @luckymanzano Instagram
---
Short of confirming their relationship status, Luis Manzano proudly declared that he will always be there for rumored girlfriend Jessy Mendiola.
The 35-year-old TV host-actor posted his sweet birthday message to Jessy via his Instagram account today, December 3.
His caption read: "Happy happy birthday Chopie, i'm up for any adventure with you... either a high or a low as long as i've got your hand by mine. Happy birthday."
Chopie is Luis's term of endearment for Jessy, who turned 23 today.
Luis, who is known for his hilariously funny antics on his social media accounts, rarely posts about what's going on with his love life.
So when he does post a cheesy but sweet message, it is probably all the more meaningful to whomever the recipient is.
Of late, Luis is sharing bits and pieces of his "adventures" with Jessy, whom he brought to a trip to Thailand.
Read: Luis Manzano and Jessy Mendiola looking so sweet in Thailand
FIVE-MONTH COURTSHIP? As previously reported on PEP.ph (Philippine Entertainment Portal), Jessy admitted that Luis started courting her last May.
Two months after Jessy's admission, Luis confirmed that the two of them are dating.
Then, in an October 22 interview with PEP, Luis hinted that he and Jessy are in a relationship.
Asked about the real score between them, Luis happily answered, "Our smiles speak for ourselves."
Read: Luis Manzano on real score with Jessy Mendiola
On November 5, two weeks after they attended the Star Magic Ball, Jessy posted a photo of Luis hugging her—a gesture which netizens took as a sign of the continuously blooming romance between the two Kapamilya stars.