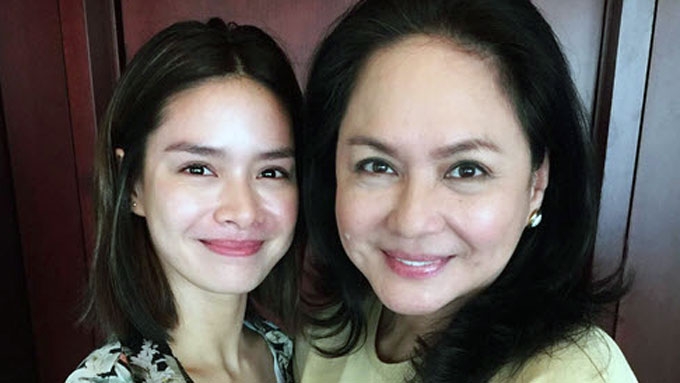 IMAGE Instagram @erichgg
---
Erich Gonzales took to Instagram to express her gratitude to Charo Santos-Concio for sharing with her what she calls "so much wisdom." 
Her caption read: "This lady beside me shared so much wisdom to me today.
"You will always be my guiding star. Thank you for providing me the support and guidance when I most needed it.
"I'm in awe of you Mam Charo, you are one of a kind @charosantos ♥"
Erich posted her photo with the former ABS-CBN president and CEO a few hours after a report came out that the Kapamilya actress and her ex-boyfriend Daniel Matsunaga met for a serious talk.
The meeting between the ex-couple happened last Wednesday, February 15.
According to Star Magic's official statement, the ex-couple clarified that neither "money" nor a "third party" was the reason behind their breakup.
READ: Erich Gonzales and Daniel Matsunaga meet up; put an end to alleged money issue
This was two days after Daniel's sister asked Erich to put an end to speculations involving the "money issue."
READ: Vanessa Matsunaga defends brother Daniel Matsunaga's financial capability
At the time of this writing, Erich and Daniel are on their way to U.S. for a concert engagement.