It's an urban legend that has followed actress Alice Dixson since the '80s.
Ask any Pinoy about the half-man, half-snake creature—the "taong ahas"—that's supposed to be living within the walls of Robinson's Galleria, and the conversation leads to a tale of many versions.
The most popular version involves Alice encountering the taong ahas in one of the dressing rooms of the department store. The actress is supposed to have fallen through a trapdoor, manages to escape via an underground corridor, and gets paid handsomely to keep silent.
In 2018, Alice became the mall's celebrity endorser, and the mall allowed the use of the urban legend in her advertising materials.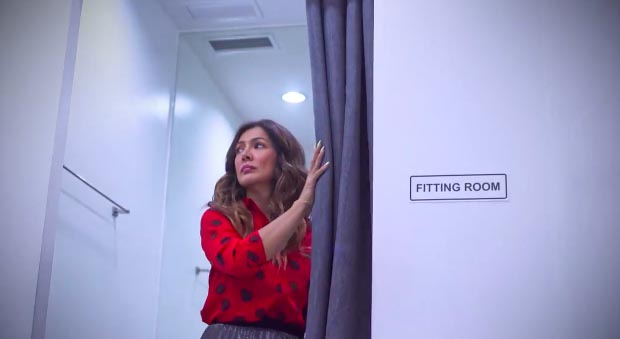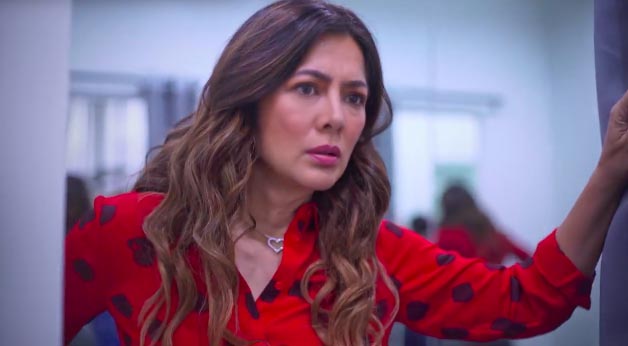 But Alice herself did keep quiet for three decades.
Then finally, today, July 25, 2020, the actress shared her version of the urban legend on YouTube.
ALICE TELLS HER SIDE
Fact: There really was an instance when Alice changed from one outfit to another in Robinsons Galleria.
Back in the '80s, Alice seldom went to the mall, and today she cannot remember exactly why she was at the department store at the time.
A close friend and some fans reminded her that she was there for a movie shoot.
Alice said in her vlog: "I remember it actually being night, and production told me I needed to change my outfit or go into my costume.
"They directed me to the bathroom sa labas ng department store on the fourth floor para magpalit ng damit.
"Natatandaan ko nga may nag-uusyoso sa labas and for some reason, while I was inside the bathroom, I said, 'Tuklaw! Tuklaw!'
"Now, I don't really know kung bakit ko iyon ginawa. Siguro kasi, I was just being funny? I was trying to get a laugh sa mga kasamahan ko? I was being young and silly.
"And also because iyong time na iyon, iyong kasamahan ko sa pelikulang Dyesebel [1990] na si Richard Gomez, he had a movie that came out called Tuklaw, at uso iyon noon."
Alice never imagined that the urban legend of the taong ahas would be born from her little mischief.
"A few days later, lumabas iyong balita or gossip na kinakagat ako o kinain ako ng malaking sawa sa loob ng mall.
"Lumabas pa ito sa headline ng tabloids and news."
A representative of Robinson's actually reached out to her, but Alice did not take the call at the time.
"Siguro they wanted to ask me if I made these comments and these accusations, but I dismissed it. I dismissed it and went on with my business.
"However, the news didn't die down."
Friends often brought it up with Alice, particularly Chinese-Filipino friends who insisted that rumors of a snake man lurking in Robinson's Galleria were true.
Alice just stayed cavalier about it, but the rumors kept going.
Why Alice stayed silent
Alice provided her own theories about how this story became an urban legend.
Her main theory is that some Mass Communication students did a social project around this rumor.
"Meron kasing Mass Communication curriculum ang isang school, that it had a particular project to disseminate information, to see how far, how convoluted, and how long information could spread.
"And I believe they used this story.
"I know because Mass Communication graduate din ako, and we studied these kinds of case studies."
In addition to this theory, Alice speculated that her silence could have been a "contributing factor" to making the rumor bigger.
She explained why she decided to stay quiet all these years.
"Even before, kahit ngayon, kapag meron hindi totoong rumor, if there's something false that's circulating, naniniwala ako na hindi ko dapat patulan.
"I don't have to be defensive about it, kaya that's one of my reasons why hindi ako nagkomento noon.
"I didn't really feel the need to talk about it or defend myself. In fact, nakalimutan ko until recently."
A close friend reminded her about it, and advised her to clear the air.
Her video, Alice said, wasn't meant to be a "revelation," but simply a telling of her side of the story.
"Nothing really happened," Alice said. "Nothing really happened in the way the urban legend or the myth dictates.
"Kunwari, hindi naman ako nahulog sa trap door. Hindi naman ako tumakbo sa corridor palabas papunta sa hotel.
"Hindi din naman ako nabayaran ng 850 million, at hindi rin nangyari iyong na-cut iyong pagsasalita ko sa isang TV show when I was trying to explain myself.
"Those things are all not true."
Alice acknowledged that the urban legend could be a "well-kept secret," but there was never someone else to validate the existence of the snake man.
In any case, the actress said she wanted this video to be the first and last time she would need address this rumor.
who is the snake man?
The Gokongwei family is one of the most prominent families in the business world hereabouts, and the Robinsons malls are among their known investments.
When the rumor of the half-snake, half-man creature surfaced, some people actually believed this creature was a Gokongwei.
The hybrid creature was supposed to be the twin of Robina Gokongwei-Pe, the eldest daughter of John Gokongwei Jr. and Elizabeth Yu-Gokongwei.
The twin was also supposed to be the family's "lucky charm," especially since the creature was said to lay golden eggs for the family.
Robina, who is known to enjoy street humor, has always been funny when addressing this twin story.
Recently, she even told PEP.ph (Philippines Entertainment Portal) what's happened to the taong ahas: "Naging marami nang handbags ang ahas at nabenta na 30 years ago pa."
Here the link to Alice's YouTube vlog.
Gusto mo bang lagi kang una sa showbiz news at scoops? Subscribe to our Viber Chatbot here para lagi kang updated, and join our community for more pakulo!