Is KC Concepcion now in a relationship?
There seems to be a side story to KC's "Palengke Day," the vlog she uploaded on her YouTube channel, Kristina KC Concepcion, on January 22, 2023.
On the afternoon of the same day, a source reached out to PEP.ph (Philippine Entertainment Portal) to say there was more to the upload than meets the eye.
The source said he saw the "Palengke Day" vlog, and noted that no one seems to be saying anything about KC's "companion," whom he described as a "tall mestizo guy, about 5'10" in height, with salt-and-pepper hair."
The "mestizo" seems to have taken pains not to be spotted in the vlog, claimed the source, because the "mestizo" was, in fact, with KC throughout the palengke tour. The source said he was actually at the Ayala Alabang market that day, and he saw the two clearly: "The guy was beside her all the time, and they looked close."

Next, he pointed out a blurry shot in the Palengke video, of a man in a light T-shirt going toward a vehicle parked behind KC and her Ninang Connie Quirino, as the two women were doing their intro spiels.

The source pointed to the man in the light T-shirt as KC's "companion."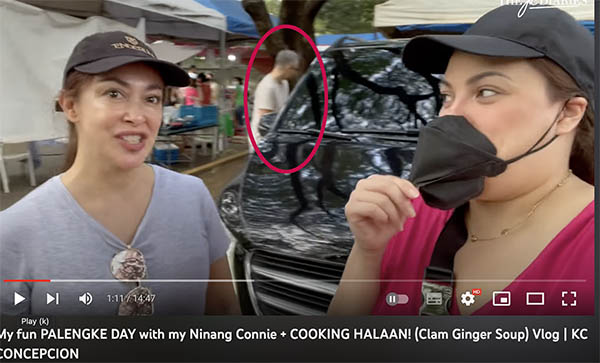 To verify the source's story, PEP.ph checked out KC's Instagram and YouTube accounts. It was then that more of the same sightings unravelled.

On KC's YouTube channel, a week before her "Palengke Day" vlog, the erstwhile actress released a video of what she called her "Sunday in...Luzern!" Lucerne, famous for its snow-capped mountains and medieval architecture, is in Switzerland.

As teaser to the vlog, she put out an IG caption (published as is): "Sunday is for relaxing… or maybe pasyal pasyal, diba? Chill lang tayo. Kaya tara na sa… LUZERN, SWITZERLAND! May Swizzy (Swiss) lang din na nagdala sakin dito haha"
Toward the end of the video, a fellow, whose face was blurred, was spotted beside KC. A fan account, calling itself teamkcpj, was quick to notice.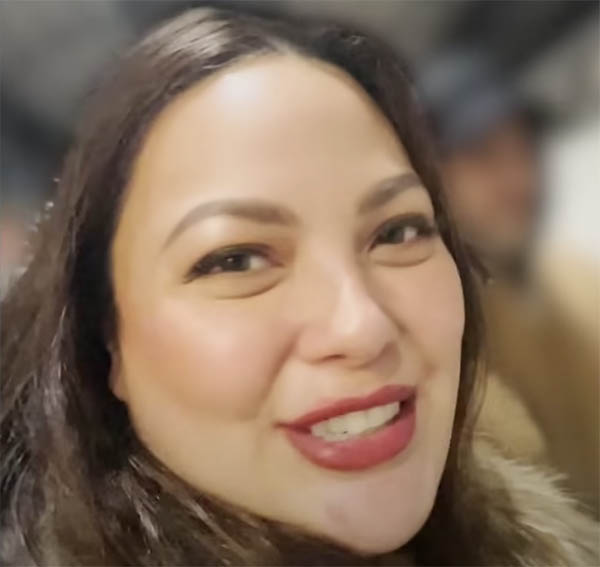 Teamkcpj took screenshots of KC with the fellow, then posted these as a collage on IG, with the caption, in all caps: "SINO BA YANG NASA LIKOD MO KC? CAMERAMAN O PHOTOGRAPHER MO?"
To this, a netizen followed with a comment and, taking things a step further, identified the fellow in question. Saying he was the fellow's "schoolmate in HS," the netizen identified the man as "Steve Michael Wuetrich," saying he is "half Swiss and half Pinoy."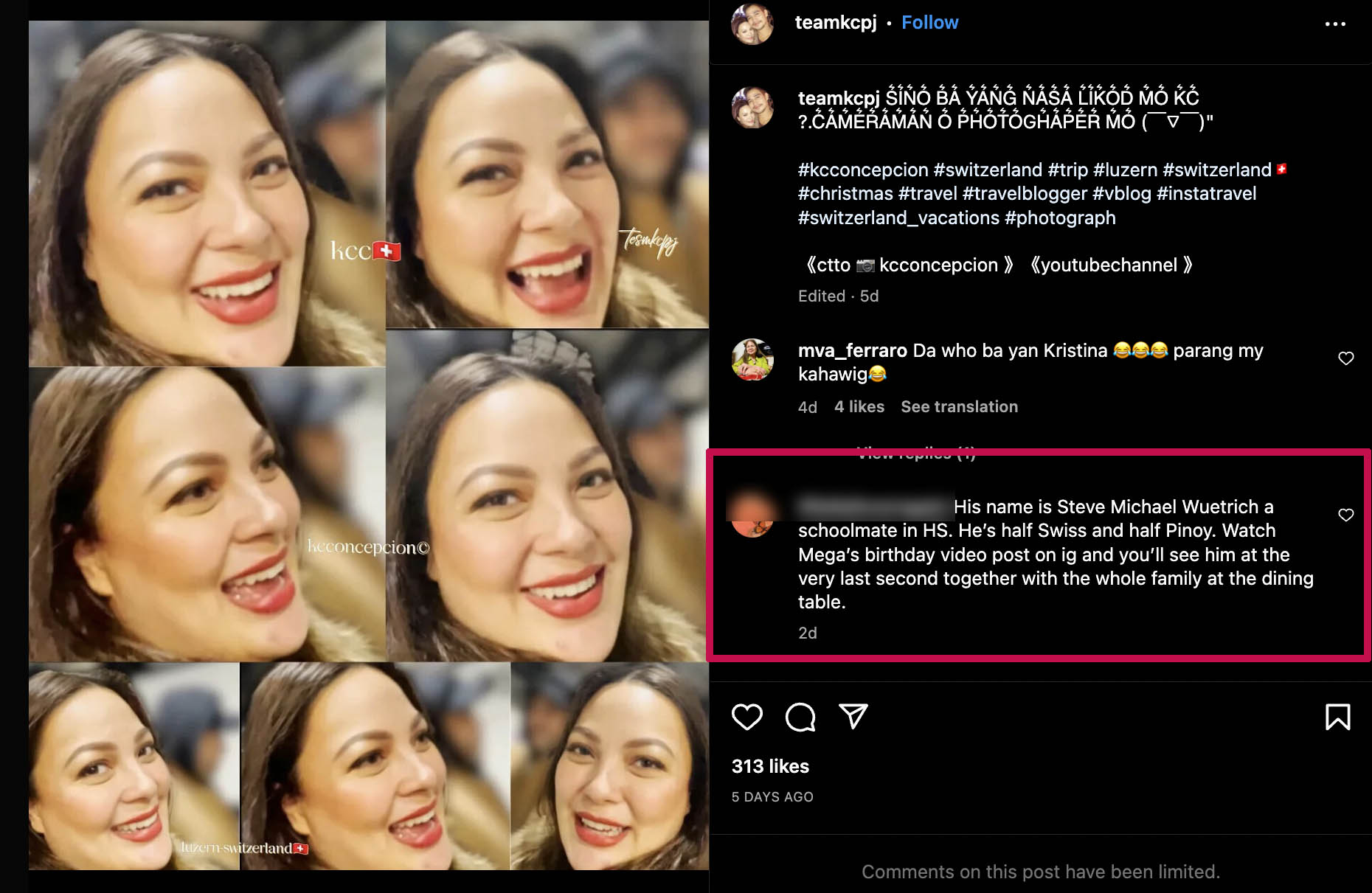 MORE SIGHTINGS
As social media accounts would also reveal, Steve Michael was present during this year's birthday dinner for KC's mom, Megastar Sharon Cuneta, whose birthday wish included "happiness and all the love in the world for my eldest @kristinaconcepcion."
The Instagram Reels of the Megastar on January 7, 2023—Sharon's birthday is January 5—shows Steve Michael as a guest at the Cuneta-Pangilinan home. In a screengrab of the dinner, Steve Michael is seen in the foreground, seated at a round table, wearing a striped, short-sleeved polo.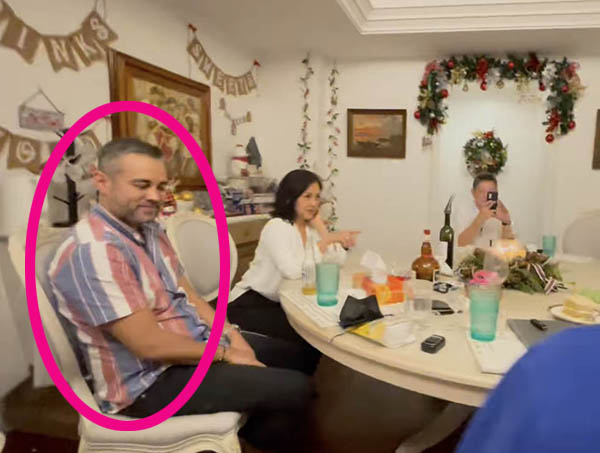 More checking by PEP.ph would show that, quite possibly, the first time KC and Steve Michael were captured by the camera together was in November 2022 in Dubai.
The unica hija of Sharon and Gabby Concepcion was there to watch the dance concert of her friend, Teacher Georcelle Dapat Sy, and the G-Force, and the cameras of The Filipino Channel (TFC) got a shot of KC and Steve Michael seated among the audience.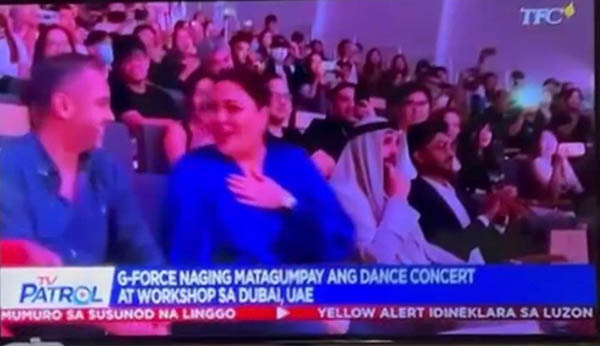 However, the two met much earlier than November of last year, according to another PEP.ph source.
The source, a Filipina who lives in Ohio in the United States, told PEP.ph via phone yesterday, January 22, that she was at the Museum of Modern Art in New York "sometime in May, June last year." At the MoMA, by the huge Campbell Soup Cans painting by Andy Warhol (1961-1962), she saw a fellow standing around who would, by January this year, strike her as "kamukhang-kamukha ni Steve Michael na nasa reels ni Mega."
The woman is an avowed loyal fan of Sharon. She told the story that, just yesterday, she was browsing through the Megastar's Instagram feeds, and that's when she saw Steve Michael in one of Sharon's birthday videos.
Then it came back to her, "Ito yung nakita ko sa MoMA!"

Recounting her backstory to PEP.ph: "Several days kasi after I saw the guy, I saw naman KC's posts about the Campbell Soup Cans of Andy Warhol, e, dun ko rin nakita yung guy sa MoMA."

But at the time, she admits, she did not make a connection between the guy standing around the Warhol painting and KC posting a photo of the same painting from the same gallery.

It was when she saw Steve Michael on the Megastar's IG that she thought, "Teka, nasa New York din si KC last year! So, I checked her IG. At yung date ng posts, June din. Napag-connect ko."
On KC's feed, the photo of the Campbell Soup Cans painting was posted on June 19, 2022, the same period when the Ohio-based woman saw the man, who now appears on Mega's video, standing in front of the same painting at the MoMA in June 2022.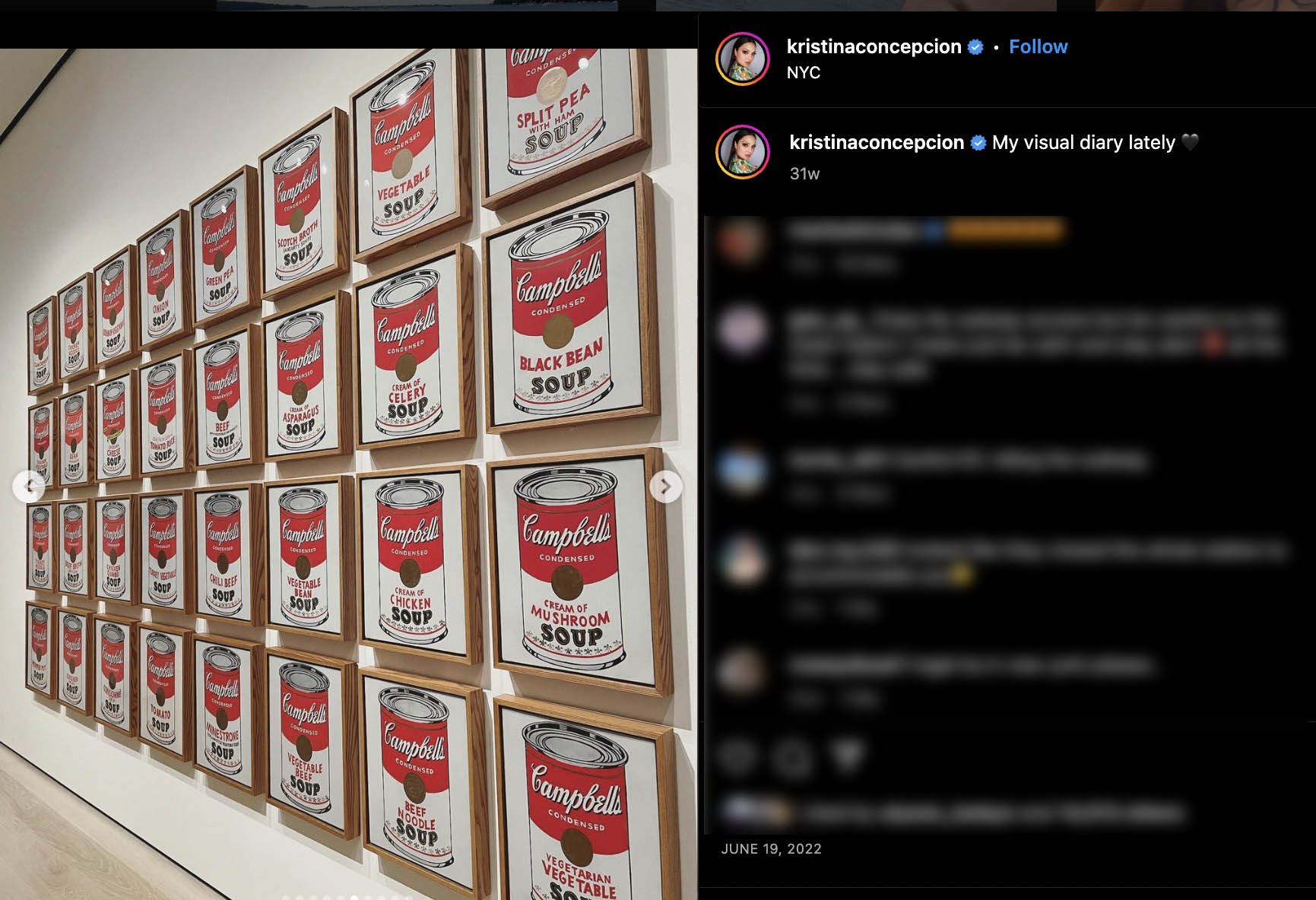 In July 2022, KC's Instagram posts show she was in Europe.
One of her destinations was Sweden, where half-sister Cloie Skarne—2018 Miss Universe 1st runner-up and 2016 Miss Earth Sweden—lives with husband Fredrik Hill. KC and Cloie have the same father, Gabby Concepcion.
KC also toured Switzerland.
According to Steve Michael's LinkedIn profile, he is a "client manager" at a bank in Zurich, the largest Swiss city.
His surname on the employment-focused social media platform is spelled as "Wuethrich." Not Wuetrich, which is how IG netizens have been spelling it.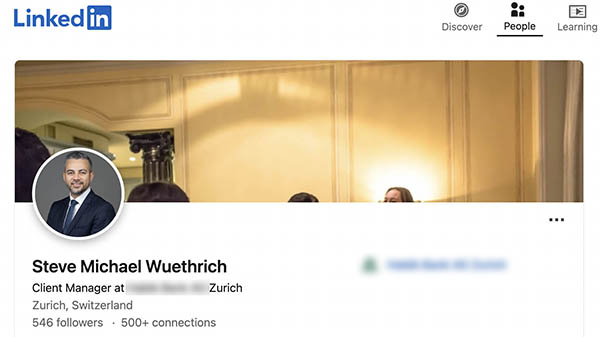 KC's first vlog in 2023 was about Getting To Know Zurich.
But save for these sightings and her vlogs about the guy's home country, KC has not given an update on her love life.
She also seems to be secretive about the Filipino-Swiss guy. Thus, the speculations.
Is KC going to have a boyfriend reveal soon?