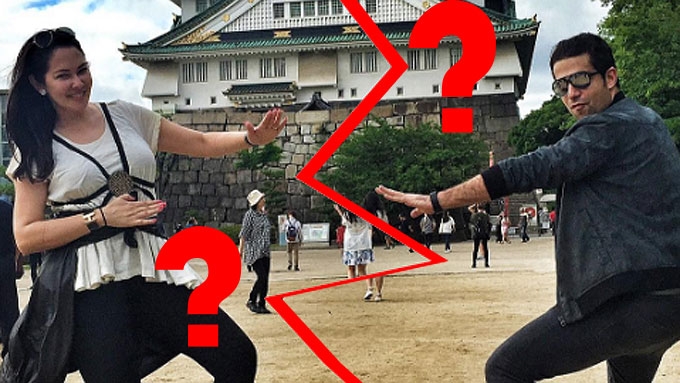 IMAGE Instagram photo of Jordan Mouyal (jordanmouyal)
---
Ruffa Gutierrez claims she's single again.
The actress revealed this on the first episode of their family's reality show, It Takes Gutz To Be A Gutierrez Season 4, last Monday, July 25.
Ruffa was shown calling her brother, Raymond Gutierrez, to inform him about what happened.
"It was Mond who I first called to tell him that I'm single again," she said.
However, Raymond could not be with Ruffa at the time she called because he was busy with work.
Ruffa then decided to call her mom, Annabelle Rama, to ask for an advice.
The TV host-actress related, "I normally don't call my mom for an advice.
"She's usually the last person that I call, but I said, 'You know what, maybe this point in time, she would listen to me."
Ruffa added, "I usually don't tell my mom personal things about myself, but I know that mothers know best.
"And at this point in time, I knew that she was the only one who can give me the best advice.
"But, I just didn't know how to communicate with her."
Unfortunately, as expected, Ruffa didn't get her mom's sympathy after telling her what happened.
Instead, Annabelle told Ruffa, "Sana nga, matauhan ka na, mauntog na yung ulo mo.
"Tigilan mo na 'yang mga love-love mo, please lang.
"Use your brain, Ruffa. Use your brain."
Annabelle has always been vocal about her disapproval of Ruffa's relationship with her current boyfriend Jordan Mouyal.
She even once said in an interview: "I've been praying every day na matauhan na siya, iwanan niya yung lalaki. Yun naman ang prayer ko every day."
Read: Annabelle Rama prays for Ruffa Gutierrez to break up with her boyfriend
At the press conference of the new season of It Takes Guts To Be A Gutierrez, Annabelle was asked about Ruffa's "going strong" relationship with Jordan.
ADVERTISEMENT - CONTINUE READING BELOW
She quickly replied, "Kunwari lang 'yan, 'Day!"
Read: Annabelle Rama on 'going strong' relationship of Ruffa and BF: 'Kunyari lang 'yan, 'Day!'
But is Ruffa really single?
Read: Ruffa Gutierrez hopes mom Annabelle Rama gives BF Jordan Mouyal a chance
We checked her Instagram account and we found a photo of her and Jordan posted just last week.
On the other hand, Jordan posted on Instagram his photos with Ruffa taken from their trip in Japan more than a month ago.