"For me, that's what love is: It's sometimes hard, but it's always worth it," Moira dela Torre expressed in Metro.Style interview in February 2021 to promote her single, "Pag-ibig ang Piliin."
Several months later, speculations rose that Moira's marriage to fellow singer-songwriter Jason Hernandez might be going through a rough patch.
On May 31, 2022, Jason confirmed that he and Moira decided to part ways, citing his infidelity as the cause.
The announcement came as a total shock to those who followed Moira and Jason's love story.
On the outside, the marriage was a match made in heaven.
Two people sharing the same passion for music, Moira and Jason were also partners in writing heartfelt songs that captured the sentiments of listeners.
Unfortunately, their marriage was short-lived.
How did a relationship that started out strong crumble all of a sudden? What went wrong?
Here's looking back at Moira and Jason's love story — one that started full of love and mutual admiration only to end up in heartbreak.
Best friends to lovers
Both music production students, Jason and Moira met at the De La Salle-College of Saint Benilde.
The two got along well and became close friends.
Jason said during a guesting at Gandang Gabi Vice in 2018, "We've been friends for seven years tapos naging best friend po kami for three years."
Jason eventually fell for Moira and started making his move to take their relationship to another level.
He recalled, "Nung December 4 [2016] po nasa coffee shop kami nun. Yun, we were hanging out as barkada pero na-solo ko siya nung time na yun.
"Tapos kakakuha niya lang nung planner niya. May sinusulat siya dun sa planner niya na ibibigay pala niya sa mom niya.
"That sparked something in me na napaka-selfless niya. Kasi pag nakita mo kung paano mahalin ng isang babae ang nanay niya at kung paano respetuhin.
"So, doon ako parang, 'Uy, puwede.'"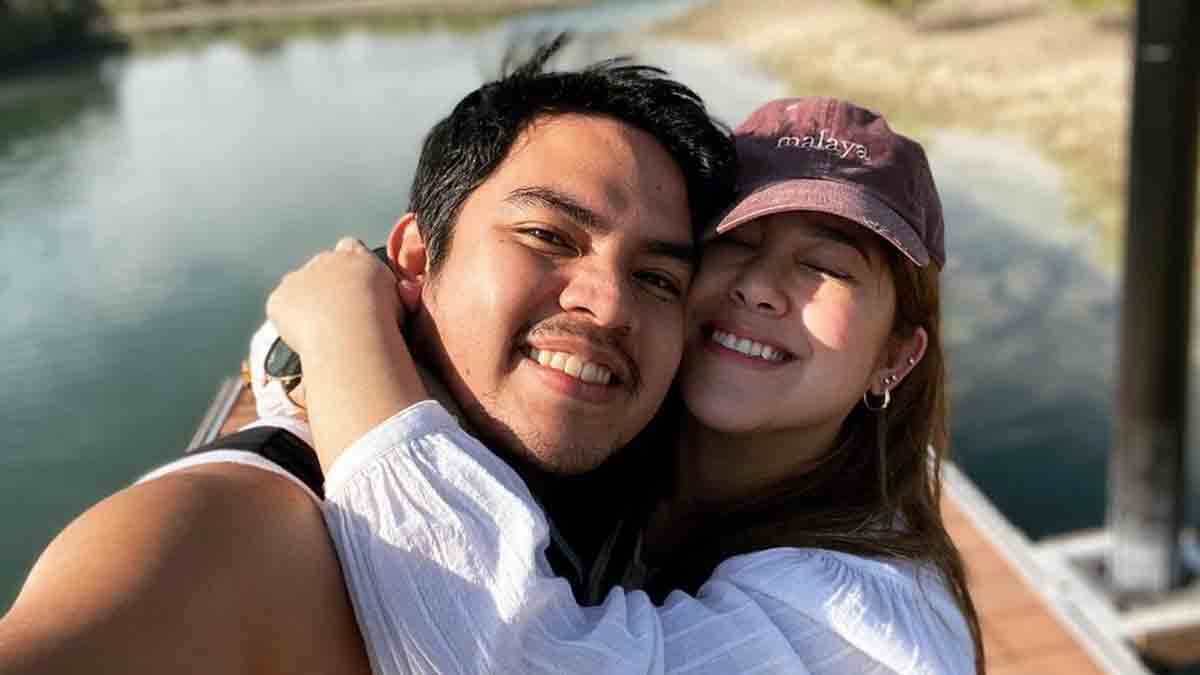 Becoming a couple
Moira reciprocated Jason's feelings on February 16, 2017, after more than a month of courtship.
Said Jason in an interview for Metro.Style, "This is the first relationship that everyone was just giving us their blessing — even our pastors, even our parents, even our closest friends.
"That's one of the many things na naging confirmation for me na si Moira na talaga."
Engagement
Jason and Moira got engaged in April 2018.
The proposal was captured at the video shoot of "Tagpuan," a song composed by Moira and Jason.
Actor John Prats directed the music video.
Moira commented on Twitter, "On a cliff sunset, my best friend asked me the easiest question I have ever had to answer."
Jason, meanwhile, posted a photo of him on his knee and wrote in the caption: "All my life I've been searching for 'the one,' not knowing that she's been my [best friend] all along. I love you forever my [Moira]."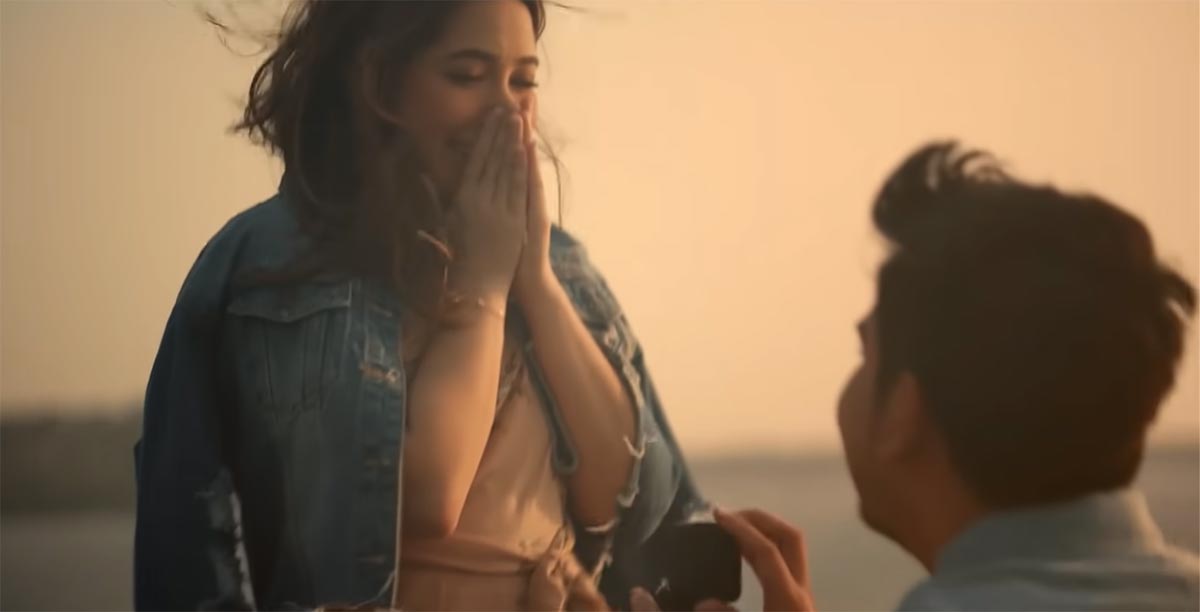 The special moment was included in full in the music video of "Tagpuan," which to date has more than 37 million views since it was uploaded on YouTube on April 29, 2018.
Going public
Like many celebrities nowadays, Jason and Moira gave fans a glimpse of their life together by posting photos and videos online.
Both musicians, the couple had been uploading their videos doing covers of tunes for their fans to enjoy.
They were also fond of posting videos and photos of their travels together.
Garden wedding
Jason and Moira tied the knot on January 14, 2019 at the Narra Hill in Tagaytay.
The pair had a civil wedding ceremony first before their garden nuptial.
Fans dubbed the special day #AngTagpuan2019.
It was reported that the couple only had their first kiss during their wedding.
Moira said in the morning program, Magandang Buhay, days before the wedding, "Kinakabahan nga po ako kasi hindi ko nga po natatapos yung wedding vows ko. [Kasi] naiiyak ako."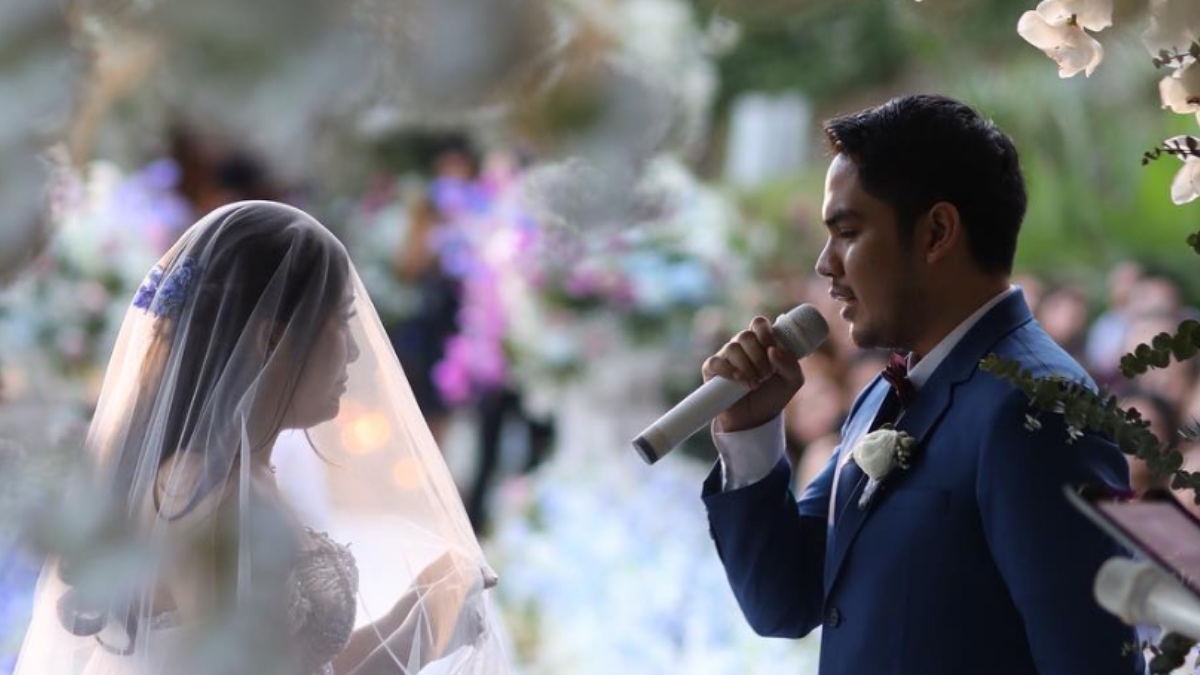 Jason was also a guest in that episode, and both he and Moira exchanged sweet messages that sounded like wedding vows on air.
He told her, "Moira Rachelle, I promise to always be the first one na magtatanggol sa 'yo, first one to always honor, first one to say sorry pag nag-aaway tayo.
"I promise na hindi titigil yung panliligaw ko sa 'yo until we're 93. And I promise na ilalabas ko yung basura kapag sinabi mo agad sa akin. And I promise na this is forever. I love you."
Her response: "Jason Marvin, I promise to always choose you over my insecurities and fears. Over the past, I will always choose to be in the present for I am face-to-face with a faithful man."
"Filled with love, grace, forgiveness…"
Jason and Moira marked their first wedding anniversary in 2020 with touching messages to each other on Instagram.
Moira wrote, "This year wasn't the quiet first year of marriage we both expected.
"But with every high and every low, whether in victory or in disappointment, you made sure these eyes were what I woke up to and came home to every single day.
"Thank you for making sure I came home to a home filled with love, grace, forgiveness ...and puppies.
"Even in days, I hurt you, even in moments when you were hurting, you put me before your feelings and made sure you looked at me with the same eyes I saw at the end of the aisle – full of hope even when I felt hopeless; full of admiration even when I felt hideous and full of God's love especially when I felt defeated.
"Thank you for the year that has been and the hundred more it will be, you are and always will be my greatest blessing. Happy anniversary, my Jason! I love you."
Jason returned Moira's message with equal sweetness, referring to her as "the greatest partner God could ever give me."
He wrote: "Dear Moi, I've always had this picture in my head about marriage.
"Our own house, our own rules, sleep late, wake up late, binge watch Netflix, sex, eat Cheetos for breakfast, travel the world, write songs together, spend money on things our parents would never approve of, and sex. We did those in our first year and it was AMAZING.
"Then we began to fight. A lot. Guys and girls really DO NOT think alike pala. Kahit soulmate mo pa siya.
"Then we started to have deeper fights. You don't feel pursued, I don't feel respected, you feel I'm not grateful for you, I feel you're not proud of me, and the list goes on.
"In just one year, we saw many things that could make us give up. But we also saw greater love, grace, and forgiveness.
"I saw how God used me to save you from depression. I saw how God used you to teach me to love others and not just myself.
"I saw real forgiveness in the way you love me after I hurt you. Love really does cover a multitude of wrongs. Marriage just got real
"I know we still have so much to learn, so much to grow, so much to experience but I'm glad that I'm doing this with you.
"You are the greatest partner God could ever give me and I promise that I will not let go no matter what."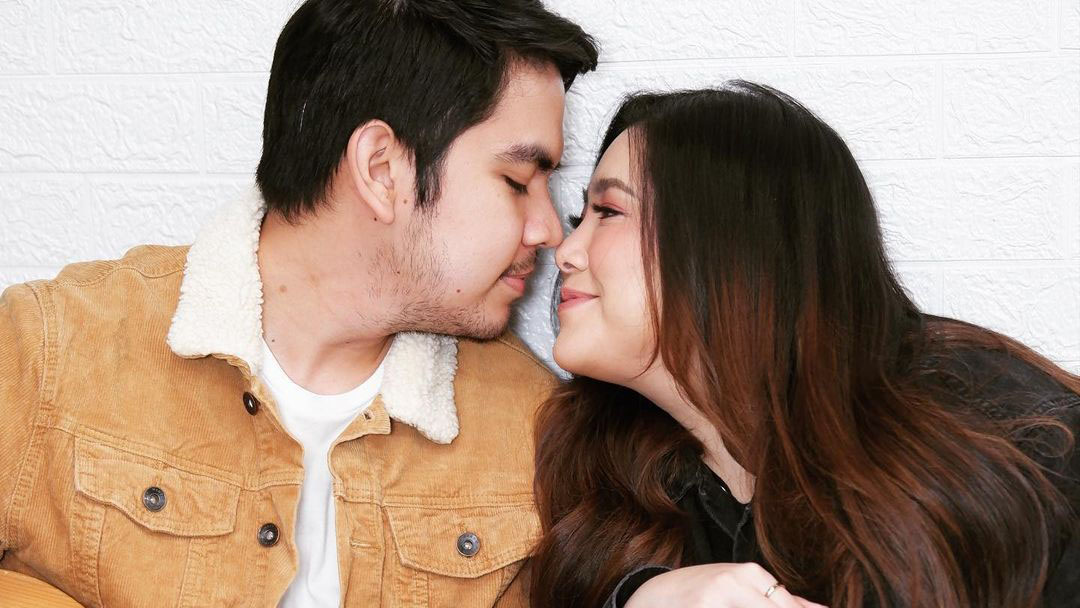 Anniversary gift
For their second anniversary, Moira gave Jason a PlayStation 5 as a present.
She shared, "When I gave him my blessing to get a PS5 he said he didn't want it anymore. And that he'd rather donate the money to the families affected by the storm. So I did this."
Moira said Jason deserved the gift for working so hard and being "selfless" during the pandemic.
"I was yours"
Moira penned this hearfel note to Jason to mark their third wedding anniversary in 2022.
"All my life, I always felt like I was one-half my mom's and one-half my dad's. But 3 years ago, God opened a new chapter and gave me you.
"I was no longer a half of one family and half of another but rather one whole thing—I was yours.
"I had my own little family. Fully and completely. Yours today and yours until we're old and gray.
"You have given me the greatest gift, my babba—the daily peace of knowing I am loved by my greatest blessing. I love you more than I will ever be able to sing about."
Jason, for his part, called Moira his "destiny" and thanked his wife for being his anchor.
He wrote back, "God, thank You for my wife. I don't deserve her yet here she is beside me.
"I'm not the most pogi but she looks at me like I'm the last slice of pepperoni stuffed crust pizza on earth.
"She's sooo charming that everyone she meets likes her.
"Sometimes nga I get worried since I'm an introvert and I'm not as likable as her. But I'm also kinda relieved that she carries the socializing for the both of us.
"She makes the best cookies, banana bread, and cinnamon rolls. She makes utos a lot but I secretly like it.
"I like that she needs me to hand her the remote that's already beside her."
"As I learn more and more about her, the more I fall in love. The more I understand why she's my destiny.
"Thank you that while we still have a lot to improve on, we get to do it together. Thank you, Lord."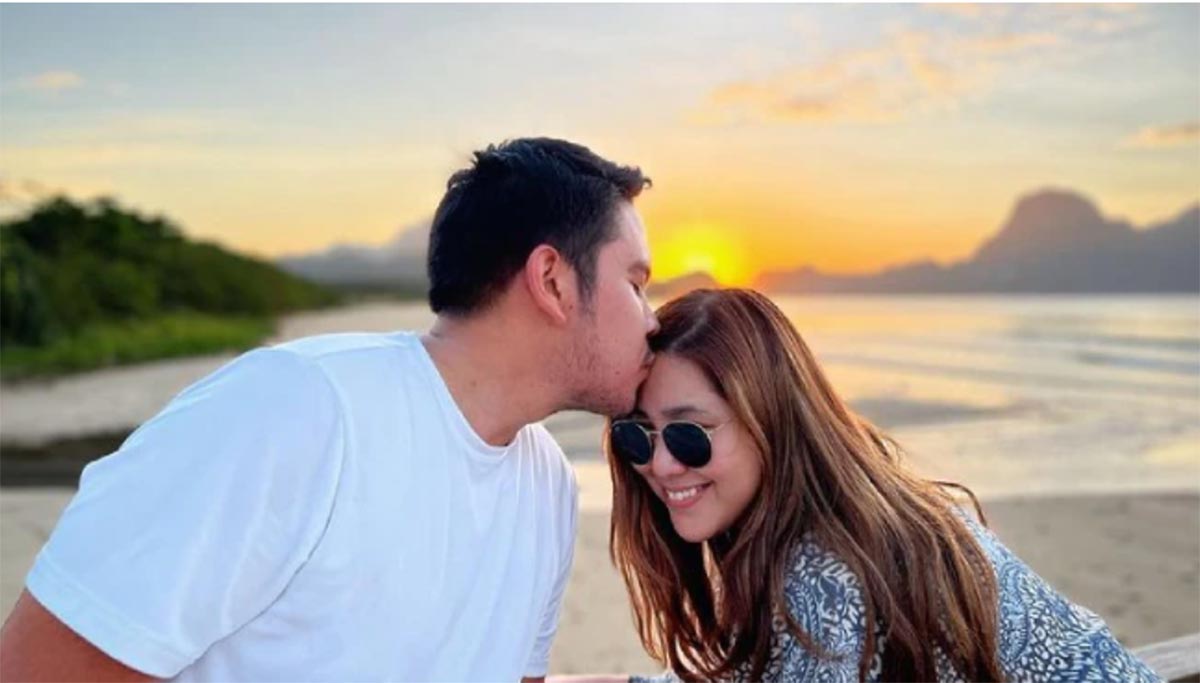 Separation rumors
Tongues started wagging that Jason and Moira's marriage was on the rocks in April 2022.
Fans noticed that Moira deleted all pictures and videos of Jason in her Instagram and TikTok accounts.
Jason dismissed the rumor in a Twitter post, saying, "1. We're still married 2. Hindi nangaliwa si Moira 3. We both support Ms. Leni [Robredo] 4. Walang nag nakawan ng pera 5. God is good."
Confirming the split
Jason though sang a different tune in a Facebook and Instagram post on May 31, 2022.
He posted, "It is with a heavy heart that after three years of marriage, we announce that we are parting ways. Our love and respect for each other remains.
"We request for privacy during this difficult time," wrote Jason, announcing the breakup of their three-year marriage.
"Three years ago, I married my best friend with the intent of spending the rest of my life with her.
"Though my love for her has always been genuine, a few months ago, I confessed to Moira that I have been unfaithful to her during our marriage.
"I believe that she deserved to know the truth rather than continue down a 'peaceful' but dishonest path.
"I take full responsibility and I'm doing my best to be better. From the bottom of my heart, I'm sorry for everyone I hurt. Especially Moi."
MOIRA BREAKS HER SILENCE
News of the breakup quickly spread like wildfire.
Various speculations also floated online, including one that pointed the finger at Moira as the reason behind the split.
On June 3, 2022, Moira broke her silence to put the rumors to rest.
"In spite of the pain I'm experiencing, let me set the record straight, while our marriage was not perfect, I have stayed true to my vows and I have never cheated on Jason," wrote Moira on Facebook.
"This has not been easy on either of us and our families only wish to put an end to the speculations regarding what happened between Jason and I," she added.
"Though we're no longer together, it still hurts to see fabricated stories being told about us —most of which are so far from the truth."