Jessy Mendiola is a Filipino-Lebanese actress-model-endorser-TV host in the Philippines.
Becoming her family's breadwinner as a child, Jessy officially started her career in show business at 13 years old.
Under ABS-CBN's Star Magic management, Jessy headlined a couple of teleseryes—including Sabel and Maria Mercedes—where she channeled her personal life experiences to her advantage as she shifted from one challenging character to another.
At times when movie and TV projects were scarce, Jessy remained creative and productive, effortlessly adapting into digital mainstream.
She was one of the first celebrities who ventured into vlogging, which was an unfamiliar practice back then but eventually evolved into a now booming industry.
Because as an actress, Jessy values staying power over being famous.
"I'm not asking for superstar status," Jessy revealed in an interview with PEP.ph (Philippine Entertainment Portal) on August 1, 2017.
"What I'm hoping for is longevity."
Jessy elaborated: "I'm searching for change. If you wanna change, you'd like to take your time.
"Hindi naman puwedeng if you wanna grow with your career, nagmamadali ka.
"I wanna do as much as I can with any roles," Jessy said.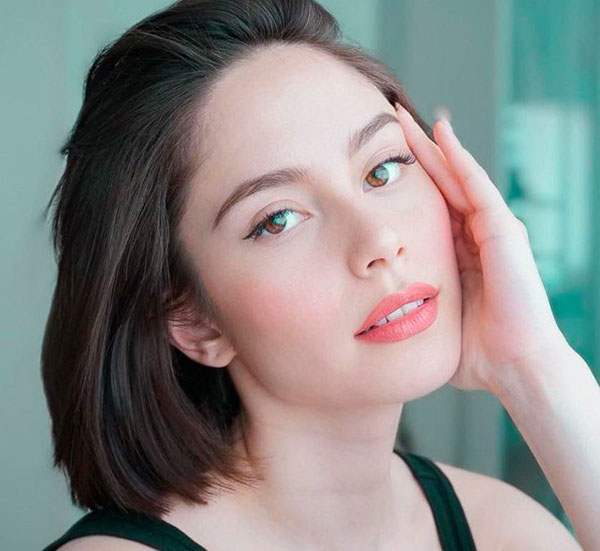 BACKGROUND
Jessy's full name is Jessica Mendiola Tawile.
She was born on December 3, 1992 in Dubai, United Arab Emirates where her father used to work.
Her father is Roger Tawile, a Lebanese, while Jessy's mother is Didith Garvida Mendiola, a Filipina.
Jessy has two sisters, Pamela and Megan.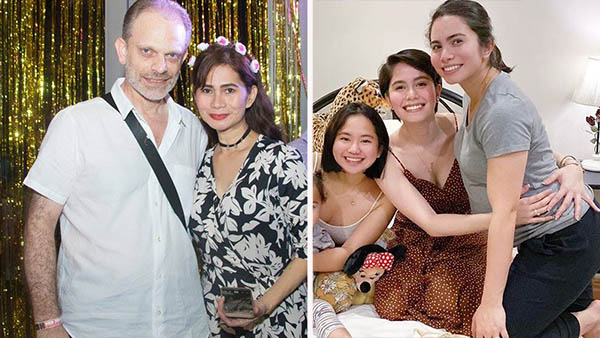 (L-R) Roger, Didith, Megan, Jessy, and Pamela
Jessy was a toddler when she moved to the Philippines with her mother Didith and sister Pamela following her parents' separation.
Her father Roger stayed in Bahrain.
A few years after their separation, Roger and Didith reconciled and had another daughter, Megan.
Eventually, Jessy's parents separated for good.
In June 2014, the actress had a tearful reunion with her father after 14 years of not seeing each other.
Jessy recalled this heartwarming moment in an Instagram post by sharing their father-and-daughter photo.
Jessy wrote in the caption: "I couldn't help but cry when I saw him again.
"No words can explain how much I missed my Papa.
"When he saw me he just hugged me so tight, I couldn't breathe."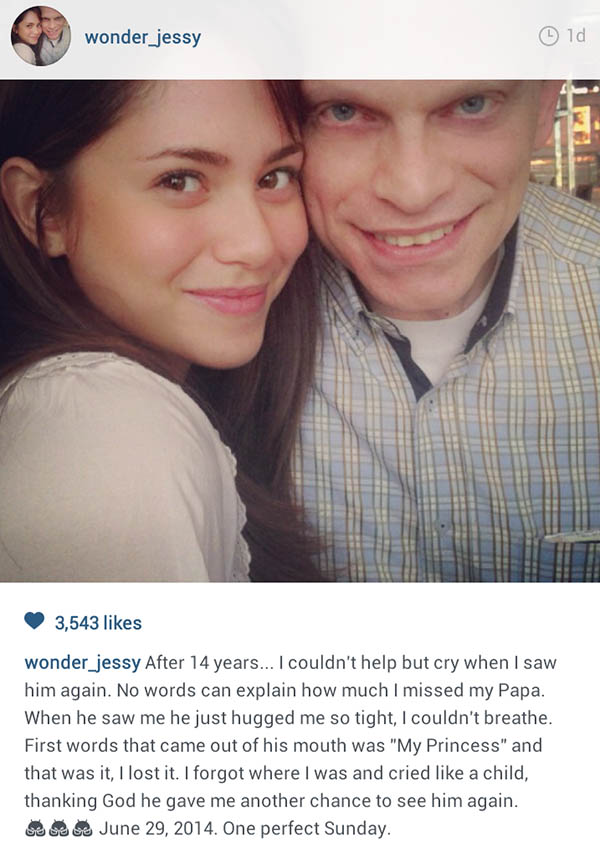 Jessy and dad Roger
EDUCATION
Jessy completed her elementary studies at Our Lady of Mercy School in Quezon City.
She was home-schooled while completing her secondary education and going full-time with her showbiz duties.
In March 2017, at the age of 24, Jessy proudly announced on Instagram that she was back to school again after enrolling in a pattern-making course at the Creative School of Entrepreneurship, Fashion and Design.
"I'm taking pattern first but eventually I want to go all the way; from pattern-making, sewing, designing, then eventually, I can try making clothes na," Jessy told ABS-CBN in an exclusive interview.
She revealed at the time that she had always dreamt of becoming a fashion designer.
"Matagal ko na pong pangarap na makagawa ng mga damit, pero wala lang po akong lakas ng loob gawin at matuto.
"Ngayon lang po ako nagkaroon ng courage to try something new," Jessy said.
The actress also shared that she plans to design fashion pieces for fellow celebrities.
"Yes I would love to build my own atelier or maybe design clothes for other artists, too!"
She added: "If given a chance, I want to pursue it all the way.
"If time permits, I would study abroad, too."
SHOWBIZ CAREER
Jessy never wanted to be in the entertainment industry.
The actress admitted this in an exclusive interview with Esquire Philippines back in March 2013.
Jessy recounted: "I started doing commercials when I was three and entered show business when I was 13 going on 14.
"At first I didn't want to enter showbiz.
"When they got me, they had to convince me to do it. I even told them to give me three days to think about it.
"I tried it out and started doing small roles here and there."
In 2004, Jessy played a bit role in a major TV series for GMA-7 titled Hanggang Kailan, top-billed by industry veterans Lorna Tolentino, Christopher de Leon, and Alice Dixon.
During that time, months before her 13th birthday, Jessy was her family's breadwinner.
"I started working really early," Jessy intimated in an interview by ABS-CBN Lifestyle in 2019.
"Siyempre when you get that responsibility, you grow faster."
Three years later, she was officially launched as part of ABS-CBN's Star Magic Batch 15, together with Megan Young, Bela Padilla, and many others.
In 2007, Jessy became one of the additional cast members of the weekly youth-oriented program Star Magic Presents: Abt Ur Luv Ur Lyf 2.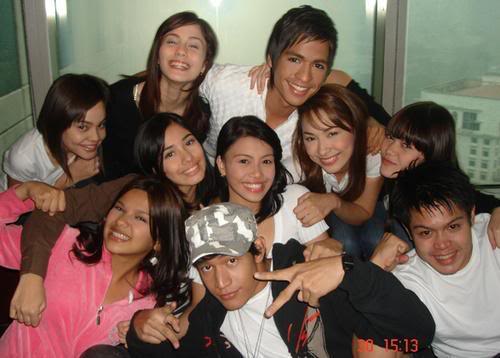 Cast of Star Magic Presents: Abt Ur Luv Ur Lyf 2
That was Jessy's first project with ABS-CBN as a Star Magic talent.
Jessy then took on supporting roles in Sineserye Presents: Natutulog Ba Ang Diyos? (2007), Volta (2008), Dyosa (2008), George and Cecil (2009), and Kung Tayo'y Magkakalayo (2010).
She also did a number of episodes for the award-winning weekly drama anthology Maalaala Mo Kaya.
JESSY BECOMES SABEL, MARIA MERCEDES
In 2010, Jessy bagged her first lead role in the Kapamilya afternoon soap Sabel, with Joseph Marco and AJ Perez as her leading men.
"When I was 17, they gave me the lead role in Sabel," Jessy told Esquire Philippines.
She then revealed: "I was on the verge of quitting when they offered me the show."
Jessy gave Sabel a chance and it proved to be worth it, as the show allowed Jessy to establish herself as a daring young actress.
"I was really young and they gave me a really sexy part with Sabel being naïve and innocent who had to go through this awakening into womanhood.
She admitted in the 2013 Esquire interview: "I think I was experiencing that too in real life.
"That's when I started applying the lessons and experiences I had into my characters and I was just so thankful for getting the lead," Jessy said.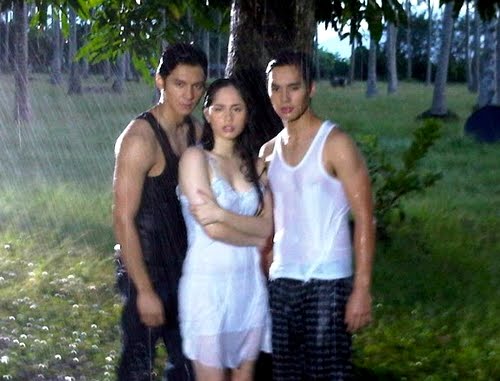 In the following year of 2011, Jessy became the lead actress in Gerald Anderson's teleserye Budoy.
This was followed by a lead role in Precious Hearts Romances Presents: Paraiso in 2012, where Jessy was paired with Matteo Guidicelli.
In 2013, Jessy once again top-billed a major TV series via the Mexican telenovela remake Maria Mercedes, with Jake Cuenca as her leading man.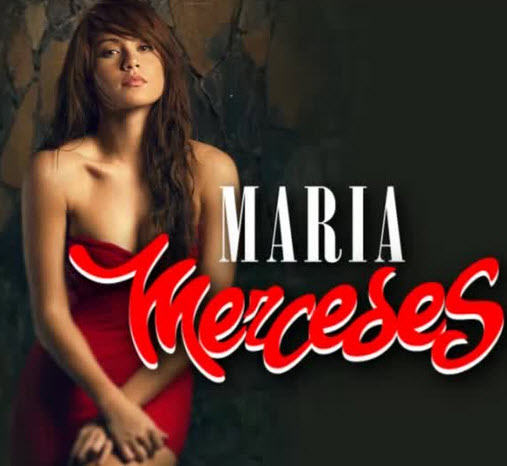 Jessy as Maria Mercedes
Jessy recounted how portraying different characters in teleseryes gave her career some sort of rebranding every time.
In the same interview with Esquire, she said: "Then with Paraiso and with my next project, each role has been able to give my career a kind of reinvention."
To break from a series of heavy drama portrayal—and to add to the many episodes of reinvention—Jessy joined the cast of ABS-CBN's weekly gag show Banana Sundae from 2015 to 2017.
On June 30, 2016, men's magazine FHM announced that Jessy topped its 100 Sexiest List for that year.
It was quite a leap and a feat for Jessy, who was on the 23rd spot the previous year.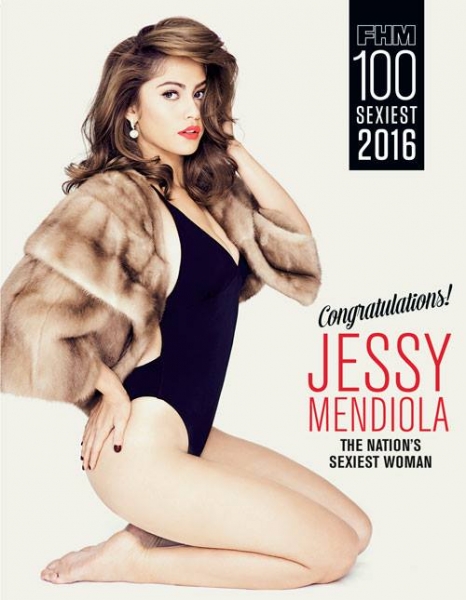 JESSY MAKES MOVIES EVERY YEAR
It was also during these years when Jessy started doing movies every year, beginning with The Reunion (2012), followed by Call Center Girl (2013).
Jessy also starred in the movies The Trial (2014), Must Date The Playboy (2015), Savage (2015), Mano Po 7: Tsinoy (2016), and Extra Service (2017).
Her romantic-comedy movie The Girl With the Orange Dress was among the 2018 Metro Manila Film Festival (MMFF) entries.
She played the title role opposite Jericho Rosales.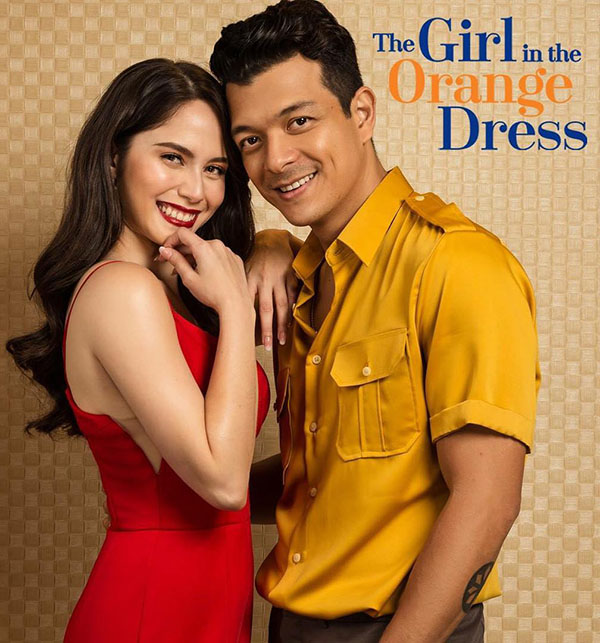 Jessy and Jericho
In 2019, Jessy starred in three films, two of which she was paired with Kapamilya actor Arjo Atayde: 'Tol and Stranded.
For the suspense-action movie Mga Mata sa Dilim, Jessy was the leading lady of hunk actor Derek Ramsay.
VLOGGING AND SOCIAL MEDIA
Jessy started video content creation in the latter part of 2018.
She launched her own YouTube channel on December 3 of that year, and she officially became a vlogger.
Jessy's content focuses on her weight-loss journey, travels, online challenges, and some tutorials.
As of December 2020, Jessy's channel has 248,000 subscribers.
She also has 6.5 million followers on Instagram, while her Facebook fan page has 2.9 million followers.
LEAVING STAR MAGIC, ABS-CBN
In July 2019, Jessy left Star Magic "to explore some options."
She is currently being managed by June Rufino after being an ABS-CBN talent for 12 years.
That same year, Jessy appeared in the Kapamilya afternoon series Sandugo—her last project as a Star Magic artist.
In 2020, Jessy tried her talent in hosting.
She is charmingly relatable as she gives out practical tips on choosing a healthy lifestyle via TV5's fitness and lifestyle show Fit for Life.
SHOWBIZ ROMANCE
Jessy was romantically linked to some of her teleserye leading men, Matteo Guidicelli, Jake Cuenca, and JC de Vera.
Matteo was Jessy's leading man in Precious Hearts Romances Presents: Paraiso.
Jake was Jessy's love interest in their teleserye Maria Mercedes.
Jessy and JC worked together in the 2015 teleserye You're My Home, in the gag show Banana Sundae, and in Wansapanataym: Just Got Laki back in 2016.
In an interview with PEP.ph (Philippine Entertainment Portal) in November 2013, Jake admitted to courting Jessy.
During this time, Jessy was also being pursued by another Kapamilya actor, Sam Milby.
However, Jessy never had a romantic relationship with Matteo, Jake, Sam, or JC.
Her only confirmed relationship was with drama actor JM de Guzman.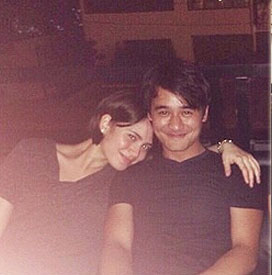 Jessy and JM
They were together for almost two years until they broke up in 2013.
They got back together in April 2015, but parted ways again in October of the same year.
On June 26, 2016, Jessy and TV host Luis Manzano officially became a couple.
Four years later, on December 12, 2020, Jessy and Luis formally announced their engagement via Instagram.
Jessy is 28 years old, while Luis is 39.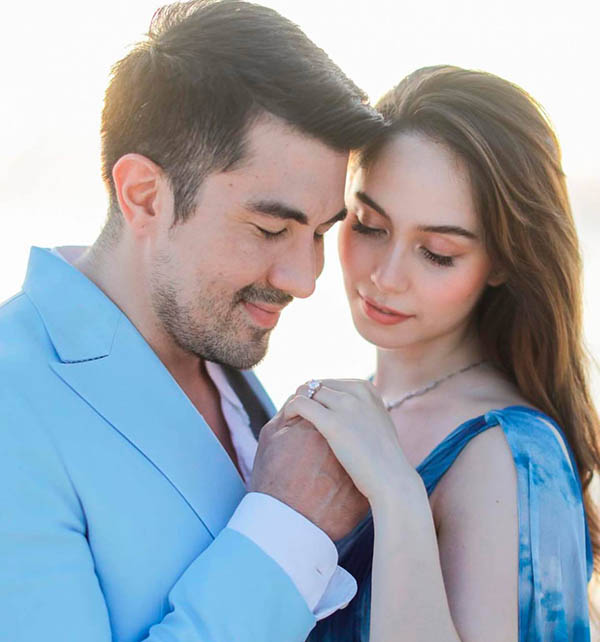 Luis and Jessy
In a TV Patrol interview that same day, the newly-engaged couple revealed that they have been engaged since October 2020.
In the same interview, Jessy and Luis said they plan to hold a simple and intimate wedding in 2021.
MOVIES
The Reunion (2012) as Ali Zaldariaga
Call Center Girl (2013) as Regina "Reg" Manlapat
The Trial (2014) as Isabelle "Bessy" Bernardo
Must Date The Playboy (2015) as Chloe Santillan
Savage (2015) as Melay
Mano Po 7: Tsinoy (2016) as Jocelyn Lee
Extra Service (2017) as Genevieve/Henya
The Girl in the Orange Dress (2018) as Anna Villegas
'Tol (2019) as Elena
Stranded (2019) as Julia
Mga Mata sa Dilim (2019) as Sui
TELEVISION
Hanggang Kailan (2004) sa Gina
Star Magic Presents: Abt Ur Luv Ur Lyf 2 (2007) as Lheny
Sineserye Presents: Natutulog Ba Ang Diyos? (2007) as Michelle
Your Song Presents: Bakit Labis Kitang Mahal (2008) as Kitty
Volta (2008) as Chappy Girl
Star Magic Presents: Astigs In Luvin lyf (2008) as Shannon
Dyosa (2008) as Cheepa/Hiyas
Maalaala Mo Kaya: Mansyon (2008) as classmate
Your Song Presents: Boystown (2009) as Karen
Maalaala Mo Kaya: Taxi (2009) as Samantha Espiritu
Midnight DJ: Pabrika ng Multo (2009) as Gabby
Maalaala Mo Kaya: Storybook (2009) as Hershey
George and Cecil (2009) as Irene
Katorse (2009) as Bettina Godinez
May Bukas Pa (2010) as young Soledad
Kung Tayo'y Magkakalayo (2010) as Christina Angeles
Your Song Presents: Gimik (2010) as Jessy Lorenzo
Maalaala Mo Kaya: Marriage Contract (2010) as Analyn Dela Cruz
Wansapanataym: Kambal Ko'y Manika (2010) as Leni Gatchalian
Sabel (2010) as Sabel Asuncion
Agimat: Ang Mga Alamat ni Ramon Revilla: Bianong Bulag (2011) as Isabel Robles
Maalaala Mo Kaya: Medalyon (2011) as Lisa
Wansapanataym: Flores de Mayumi (2011) as Mylene
Maalaala Mo Kaya: Bisikleta (2011) as Ms Trazona
Budoy (2011) as Jacqueline "Jackie" Marasigan
Maalaala Mo Kaya: Journal (2012) as Joei Revilleza
E-Boy (2012) as adult Princess
Precious Hearts Romances Presents: Paraiso (2012) as Yanie Alipio
Maria Mercedes (2013) as Maria Mercedes
Maalaala Mo Kaya: Sulat (2014) as Marie
Banana Sundae (2015-2017) as herself
Maalaala Mo Kaya: Sapatos (2015) as Cecile
You're My Home (2015) as Grace Fontanilla
Wansapanataym: Just Got Laki (2016) as Isabel
Maalaala Mo Kaya: Pole (2016) as Christina
FPJ's Ang Probinsyano (2018) as Andrea "Andi" Collins
Sandugo (2019) as Melissa Pamintuan
Fit for Life (2020) as herself
Ano ba ang latest sa showbiz? Find out kung anong level ang showbiz IQ mo by subscribing to PEP.ph Viber Chatbot here. Join our community para laging updated!