Ellen Adarna is on a personal journey to become mentally and emotionally stronger.
The sexy actress underwent intensive mental training in Bali, Indonesia early this month, and is still reflecting on the experience.
As she revealed in an Instagram story a week ago, Ellen got "stuck in this black hole for almost 3 years."
Her anti-depressants didn't do her "any good" and, in effect, she became "immobile and numb."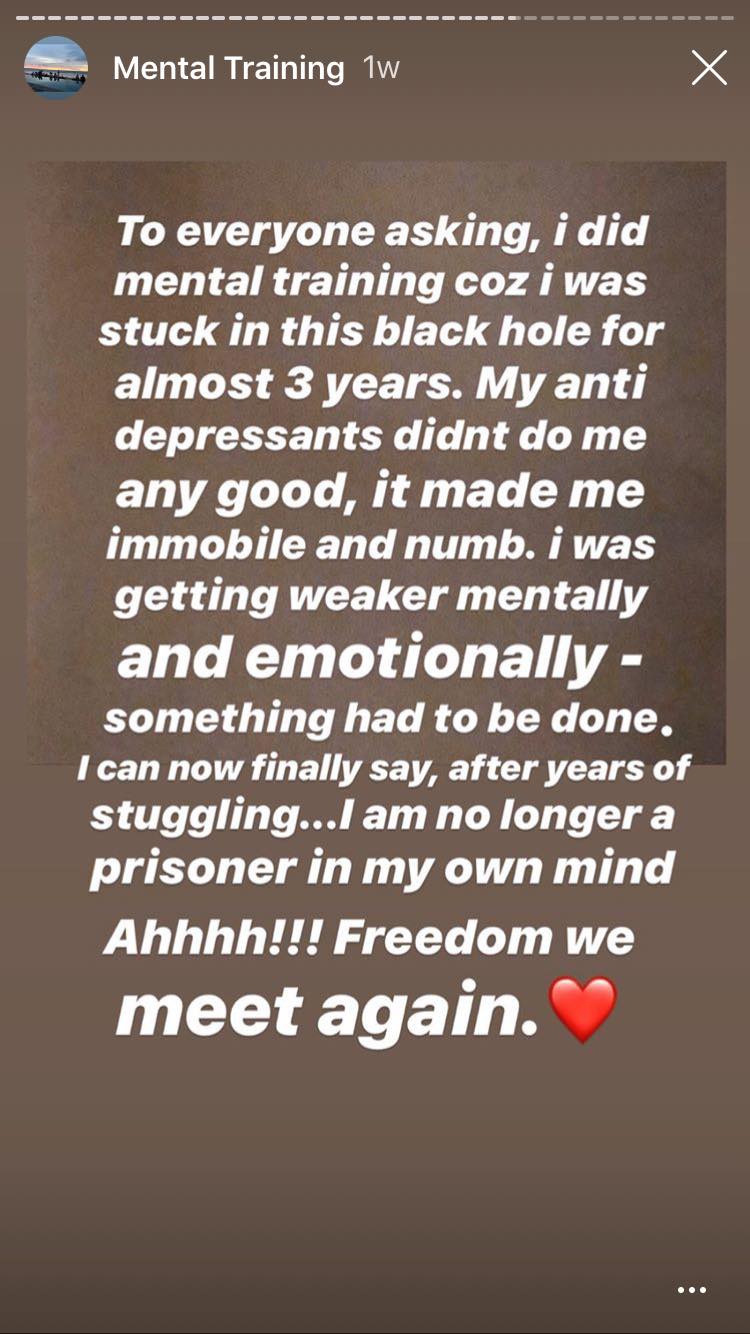 To elaboarate on why she participated in the Kokoro Program Bali, Ellen posted the story of Mohammad Harun Ahmadi, an aspiring entrepreneur.
Harun took the same mental training program in late April 2019.
In the video, Harun narrated how the mental training helped him recover from his drug addiction and helped him regain self-confidence.
Published as it was written, he began, "Since I was 18, I was addicted to drugs. Cocaine, crack and all that. I have a lot of dark days behind me.
"In the past 2 years, I went thru 3 different rehab centers and several other counselling.
"Unfortunately, nobody could help me effectively...
"Until I heard of Kokoro Bali center."
Harun heard of the program from a close family friend and decided to give it a try.
He stayed at the center for two weeks, just like Ellen.
"It's a very very hard program," he continued in the video.
"But everyday, you work hard to get back your self-confidence with your own will and power.
"Everyday you ask yourself 'How can I survive this day, how can I survive the next day?'
"But at the end of each day, it's a great feeling of achievement."
ellen adarna: mental training is not "rehab for addiction"
Ellen clarified in her Instagram caption that the mental training was a program to "shift your mindset and body and identity," so you can fight off the "demons" in your head.
Right now, she is observing the 100-day post training program.
"This is where the real battle begins," the former Home Sweetie Home cast member wrote in her post.
Published as it was written, her caption partially read: "Im only 7 days post program and I'm doing good and amazing! Happy and Balanced.
"I have 93 days left until i finish the whole program, 93 days to make the daily rituals and discipline a natural thing for me (discipline and repetitions)."
Ellen promised to make a video about her experience and subsequent learnings as well.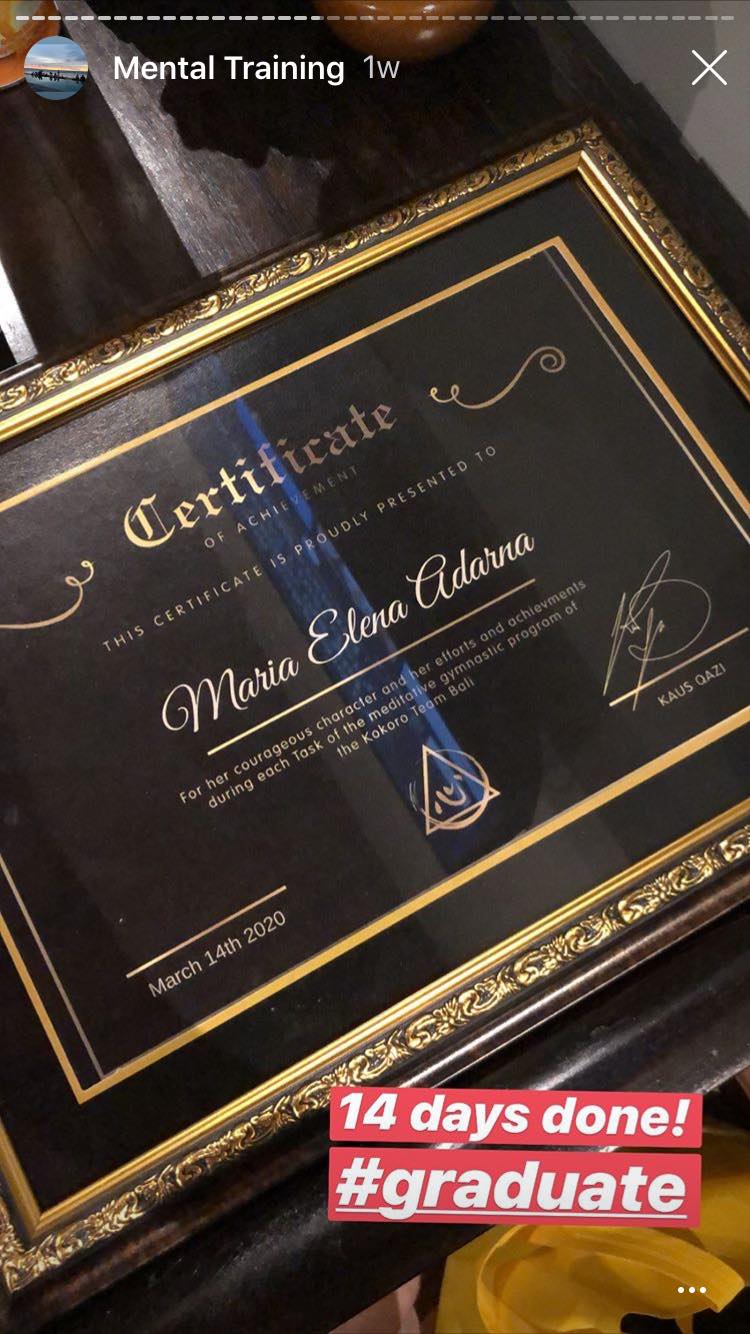 Ellen Adarna: The past 3 years
The past three years have been eventful for Ellen.
In 2017, the former ABS-CBN talent had a whirlwind romance with John Lloyd Cruz.
Showbiz fans and the media kept asking, "Are they or aren't they a couple?"
But Ellen and John Lloyd both kept mum about their relationship status.
Talks about their relationship escalated when posts of their Cebu trip in September 2017 became viral.
These posts cast a new light on John Lloyd, whose actions seemed to contradict his carefully cultivated celebrity image.
The actor later apologized for his actions, but had "no regrets."
Ellen and John Lloyd then began to appear more on each other's social media feeds, which created more buzz around their relationship.
In October 2017, John Lloyd announced he would take an indefinite leave from showbiz.
A month later, PEP.ph (Philippine Entertainment Portal) broke the news that Ellen was pregnant and John Lloyd was the father.
By 2018, rumors of a secret wedding followed the couple.
Showbiz fans were also on alert for any news about Ellen's pregnancy and the baby.
Ellen gave birth to son Elias in June 2018.
But before Ellen gave birth, her family grieved the loss of their patriarch, Alan Modesto Adarna.
Ellen and John Lloyd relished their roles as new parents.
But by mid-2019, the couple faced new rumors saying they had broken up.
Both parties stayed quiet for a while.
Following a social media hiatus, Ellen returned to Instagram in January 2020, and, so far, the celebrity mom has given hints that she is moving on from the past and is starting anew.
Are you a PEPster based abroad? Are you a showbiz fan? Join the PEPsters Abroad private page on Facebook for unli-chikahan.
Also, you can use these Zalora promo codes or vouchers when you shop or order online. Marami pang ibang coupons dito.