#TheBarrettoFamilyFeud
The deep-rooted Barretto family drama continues its saga as the death of family patriarch Miguel Barretto, 82, brings new and old issues to light.
At the center of controversy are the three Barretto actresses: Gretchen, 49; Marjorie, 45; Claudine, 40.
The latest hubbub in this 15-year long-standing feud has dragged the names of Atong Ang, 62, and Recom Echiverri, 64.
Atong is a friend and business partner to Gretchen Barretto, 49, and her partner Tonyboy Cojuangco, 68.
On October 16, he accompanied Gretchen and Claudine to the wake, where Gretchen and Marjorie created a scene.
Atong's name was also mentioned by Nicole Barretto, 26, niece of the three Barretto sisters, in the comments section of Nicole's social media post.
She accused her aunt Gretchen of "stealing her boyfriend" Atong from her.
Nicole is the daughter of Jay-Jay Barretto, 57, who is among the seven children of Miguel and Inday Barretto.
As for Recom, the former Caloocan City mayor received scathing words from Gretchen, who called him out as "feeling part of the Barretto family" in her Instagram updates.
The politician is the father of Marjorie's youngest daughter, Erich.
WHO IS ATONG ANG?
In 2001, Charlie "Atong" Ang was known as the "gambling buddy" of former President Joseph "Erap" Estrada.
According to an article published by Esquire Philippines, Atong played a major part in the impeachment trial of the former president.
Citing a report from Rappler, the article said Atong figured in the rift between Erap and former Ilocos Sur Governor Luis "Chavit" Singson.
At the time, Atong was involved in jueteng, an illegal small-town lottery game that is similar to bingo.
The former president allowed Atong to operate jueteng in Chavit's turf. This move became a threat to the latter's illegal business.
A supposed attempt on Chavit's life impelled him to become a star witness in the impeachment trial, which led to Erap's eventual ouster.
Following these events, Atong fled to the U.S., but got caught gambling in Las Vegas.
He posted a bail of $300,000 or PHP15.3 milllion.
He was allowed to stay in the U.S., citing political persecution as his reason.
Atong was under house arrest until he was extradited to the Philippines in 2006.
Upon his return to the country, Rappler reported that he "entered into a plea bargain by pleading guilty to the lesser charge of corruption of public officials."
He then validated Chavit's impeachment testimony by admitting to "diverting the P130 million tobacco excise tax for Ilocos Sur province, and delivering it personally to Estrada."
Afterwards, Atong remained on probation for two years.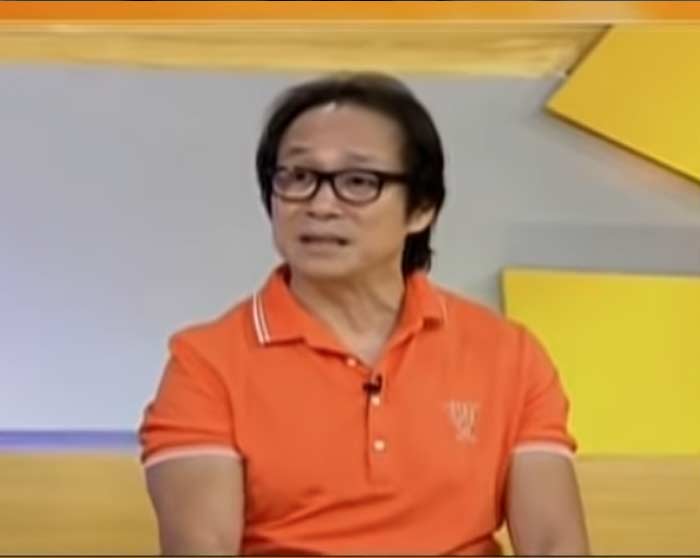 ATONG: GAMBLING LORD TO 'GAMING TYCOON'
Atong made headlines again in 2010, after he topped the late Senator Miriam Defensor-Santiago's list of jueteng operators.
In response, Atong said he is "150% against illegal gambling."
At the time, the businessman was a consultant at Meridien Vista Gaming Corporation, a gaming firm based in Cagayan Special Economic Zone and Free Port, that operates "Virtual Two numbers game in head-on competition with the small town lottery (STL) being promoted by the government."
Soon after, the self-proclaimed "legal gambling lord" co-founded the Ultimate Fighting Cock Championship (UFCC) with the goal of promoting "discipline, respect, sportsmanship and camaraderie."
During the Duterte administration, Atong's name gained national attention again when he accused then Justice Secretary Vitaliano Aguirre II and National Security Adviser Hermogenes Esperon of plotting to kill him to have sole ownership of small-town operations in Batangas in 2017.
The former justice secretary categorically denied this.
In 2018, President Rodrigo Duterte asked Atong, being the "number one gambler in Davao," "to help address illegal gambling in the country."
But the palace clarified that Atong was not given a government position.
Atong and THE BarRetto SISTERS
In response to Nicole's accusations against her aunt Gretchen, Atong issued a statement underlining that he, Gretchen, and Gretchen's partner Tonyboy are business partners.
He said, "Si Gretchen kasosyo ko sa casino at saka sabong. Si Tonyboy Cojuangco, kasama ko rin sa casino.
"May junket ako sa mga casino, si Tony kasosyo ko sa Okada...
"Si Gretchen malapit siya sa asawa ko."
Atong and Gretchen were once embroiled in an alleged VIP treatment incident at NAIA Terminal 1 in July 2017.
According to a report by GMA-7 news program 24 Oras, Atong and Gretchen were "escorted" by a retired officer through the Immigration counter at the airport.
This violated a policy of the Bureau of Immigration.
Atong said in a statement that he didn't ask for a VIP treatment.
Following this incident, veteran entertainment writer Lolit Solis wrote a story about Atong and Gretchen's alleged romance in August 2017.
Claudine came to their defense, saying that Atong is a "family friend" and Gretchen is "very faithful" to her partner Tonyboy.
A month after Lolit's post, the controversial "travel buddies" were again spotted together at Atong's 60th birthday celebration in Marriott Manila.
Going back to Claudine, Atong said, "Iyong relasyon kay Claudine, ako ang nag-ayos nang nagkaproblema sila ng anak ni Mayor Martin Castro—yun lang ang naging relasyon namin."
Who is Martin Castro?
Martin is the son of former Balagtas Mayor Reynaldo Castro, who is one of the close friends of Raymart Santiago, Claudine's estranged husband, and Derek Ramsay.
Back then, there were rumors that Martin and Claudine were in an "illicit affair," and it was Angelica Panganiban, Derek's girlfriend at the time, who was allegedly spreading the rumor.
This issue caused a rift between Claudine and Angelica.
On Nicole, the businessman said in his statement (published as is): "Tungkol kay Nicole, mga four to 11 years ago ay nagkakasama kami [ng] mommy niya.
"Kung ano man ang relationship namin, walang kinalaman si Gretchen...
"Ang relasyon namin ni Nicole, parang taga asikaso ng mga flights ko and schedule ko noon...
"Si Nicole, pinag-aral ko 'yan, ang nagtrabaho sa akin yung nanay niya."
People also read: Who is Nicole Barretto?
WHO IS RECOM ECHIVERRI?
Atty. Enrico "Recom" Echiverri served Caloocan City both as its congressman and mayor for more than 15 years.
Recom was elected as Caloocan representative from 1998 to 2004. He was part of the "alliance of congressmen and congresswoman who moved to oust former President Joseph Estrada."
After his stint as congressman, he became the city mayor for nine years.
During his term, he faced falsification of public document and graft charges—two of which were dismissed in June and on October 21, 2019.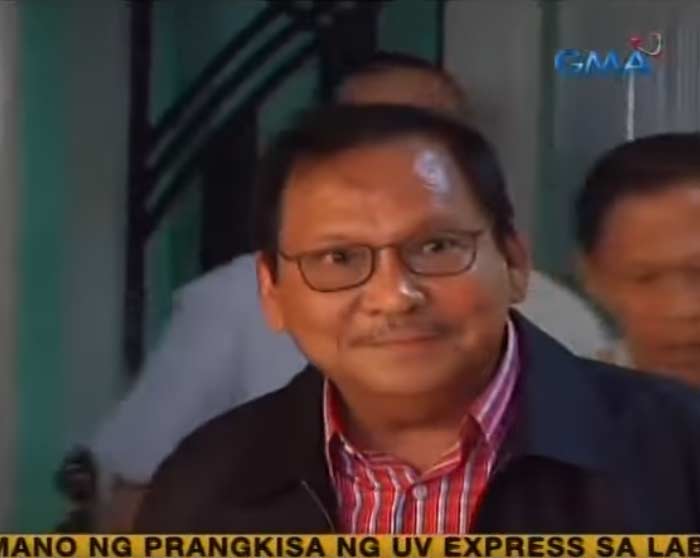 RECOM AND MARJORIE'S RELATIONSHIP
According to reports, their closeness started in 2007, when Marjorie ran as city councilor for Caloocan.
Rumors claimed that Recom caused the separation of Marjorie and comedian Dennis Padilla.
She fervently denied it, saying that she felt "insulted," and added that it was black propaganda against her campaign.
In 2008, Marjorie continued to deny it by saying that she and Recom have "nothing to clarify" and "don't owe anybody an explanation."
In 2009, Marjorie laughed off rumors claiming that she was pregnant with Recom's baby.
Fast forward to 2019, talks about Marjorie and Recom resurfaced when Gretchen indirectly brought up the former mayor in an Instagram Live video.
The video was her response to niece Dani Barretto, who spoke about her "brief relationship" with dad Kier Legaspi.
The daughter of Marjorie said in her YouTube vlog, "I guess when you're apart for so long and you already grew up and nasanay ka na wala na yung tao sa life mo, you just feel, like, not naman that you don't need the person… but it's more like you're okay without them."
Gretchen took to her own Instagram account to speak up on Kier's behalf. She said, "Kier Legaspi was not a wealthy father.
"Siguro kung may kasalanan si Kier kay Dani is yung hindi siya mayaman.
"Hindi siya mayor ng Caloocan, ng ganun, di ba, na wala siyang limpak-limpak na pera.
"Yun lang ang kasalanan ni Kier."
Gretchen took another swipe at Marjorie and Recom when a photo of them surfaced at Erich's birthday party in April 2019.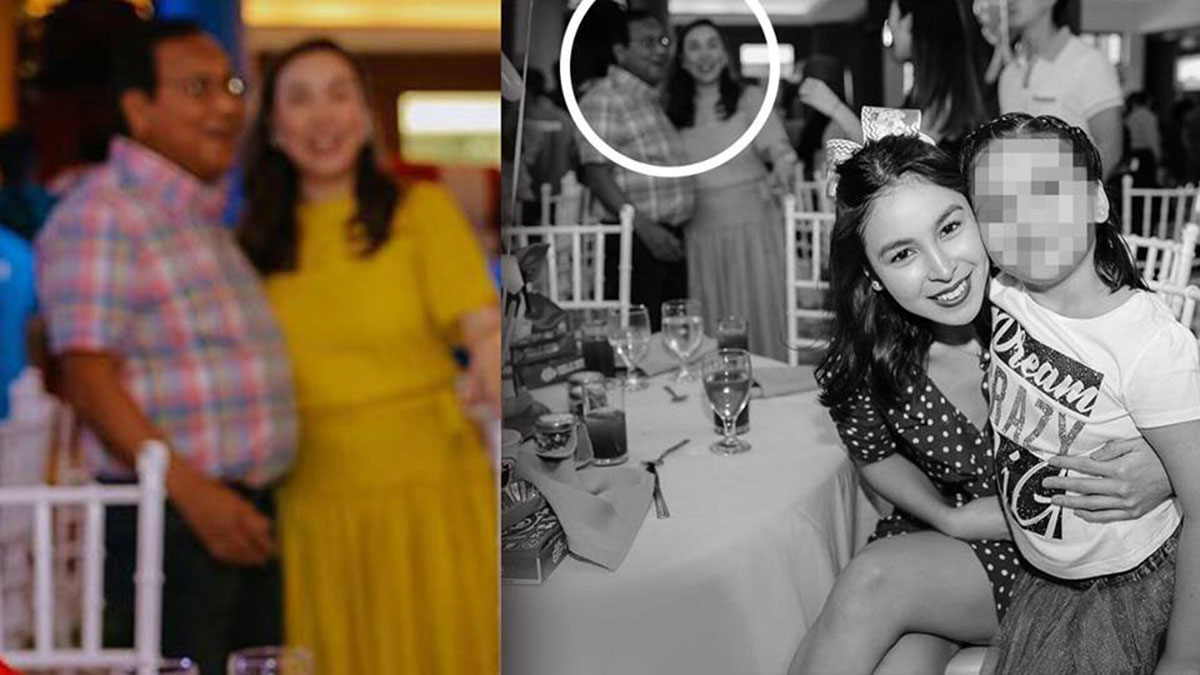 Then at the wake of their father Miguel, Gretchen threw scathing words at Marjorie and Recom once more after the alleged confrontation between the two sisters took place at the Heritage Memorial Park.
The following night, it was reported that Marjorie and Claudine confronted one another as well.
Marjorie's response to the reports mentioned Atong.
Her Instagram post dated October 18 read, "Don't be fooled by the statements of my sisters, they are leaving out a very important detail of what really caused pain and tension in the wake... WE WILL FOR THE FIRST TIME SPEAK THE WHOLE TRUTH AND NOTHING BUT THE TRUTH.
"I would like to ask for prayers too. Because when I speak the truth, my life and my children's life will be put in danger. My sisters boyfriend is powerful in a very bad way (and I don't mean Tony Boy)
"And in speaking the truth I won't be able to leave his name out."
Gretchen's reply dragged Marjorie's "boyfriend."
Her Instagram post read (published as is), "Quoting Marjorie Baldivia este' Echiverrie WE WILL FOR THE FIRST TIME SPEAK THE TRUTH & NOTHING BUT THE TRUTH ITS A BITTERSWEET FEELING THAT YOU, truly for the first time speak the Truth…
"This video IS NOT FAKE NEWS AS BEING CLAIMED by Marjorie Baldivia Echiverrie. ( FYI MY MOM SPOKE TO ME & ASSURED EVERYONE THAT SHE WILL TELL ALL REGARDING OUR FAMILY FEUD & THE DAY OF MY DADS BIRTHDAY & Who CAUSED MY FATHERS ATTACK .YOUR THREAT TO SUE ME FOR LIBEL ? I PLEAD NO ,IM SCARED….
"AND AS TO MY BOYFRIEND WHO IS POWERFUL IN A BAD WAY ( like you say ) YES HE IS POWERFUL ( in a good way , Not bad as you claimed. Your boyfriend is also POWERFUL & certainly IN A VERY BAD WAY ,ICountless corruption cases i was told, NOT TO MENTION, NUMEROUS MOLESTATION CASES , AM I CORRECT?"
She added that Claudine "WILL FILE A MOLESTATION CASE AGAINST YOUR POWERFUL BOYFRIEND."