Andi Eigenmann took to Instagram to recognize the constant presence of Jake Ejercito in the life of their five-year-old daughter, Ellie.
This is in relation to Andi's birthday message to Ellie, who celebrated her fifth birthday yesterday, November 23.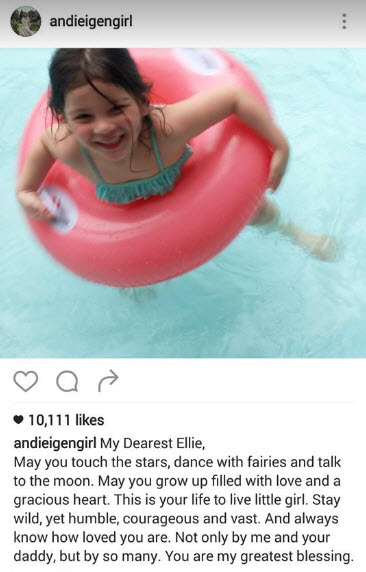 While she didn't mention Jake's name in her post, Andi's Instagram followers took note of how she indirectly acknowledged Ellie's "daddy."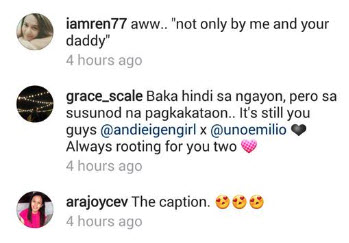 Andi's message to Ellie partly read: "And always know how loved you are. Not only by me and your daddy, but by so many. You are my greatest blessing."
At the height of the controversial news about Jake being identified as the biological father of Ellie, it can be recalled that Andi was still firm about not naming her baby's daddy.
Read: Jake Ejercito is the father of Andi Eigenmann's daughter, claims Andi's sister
In her September 29 official statement, Andi maintained that she doesn't want to talk about her daughter's paternity "in order to protect the privacy of Ellie."
Read: Andi Eigenmann breaks silence on paternity issue of her daughter
The Kapamilya actress echoed the same sentiments in her October 5 Instagram post, saying she has "nothing to explain" to people who does not know the story of her life.
Read: Andi Eigenmann moves forward after paternity issue: "I have nothing to explain."
Meanwhile, Jake has been consistently spending quality time with Ellie.
Last November 1, he even proudly posted photos of Ellie's bonding time with his parents, Manila Mayor Joseph Estrada and former actress Laarni Enriquez.
READ: Mayor Joseph Estrada welcomes grandaughter Ellie
In his Instagram post yesterday, November 23, Jake wrote a birthday message to Ellie that read:
"The ride isn't always gonna be as smooth as we'd want it to be, but just hold tight. Daddy's got you. Happy 5th, my princess!"