Andi Eigenmann considers daughter Ellie as "the greatest gift" she has received.
"I will always be thankful to have you as my daughter, my very best friend, my light and my life," the 28-year-old celebrity mom writes in one of her Instagram posts.
Born on November 23, 2011, Ellie came into Andi's life when the actress was 21.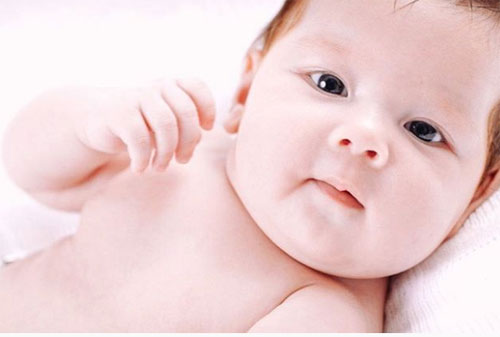 Back then, life was different for the daughter of actress Jaclyn Jose and the late actor Mark Gil.
Her pregnancy came with a string of controversies—the biggest of which begged the question, "Who is the father?"
Two names had been consistently attached to the issue, but the public never got a certain answer until five years later.
Jake Ejercito, son of former Manila Mayor Joseph "Erap" Estrada and former actress Laarni Enriquez, was Ellie's father.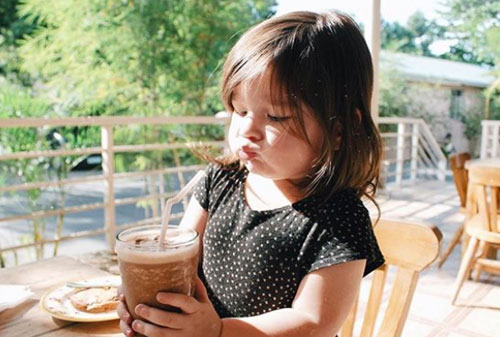 Jake has since called Ellie his "princess" and his "baby girl."
Even before finding out that he is the biological dad, the two of them have already formed a close bond.
In his October 2016 Instagram post, Jake wrote: "There will have been a lot of things you've heard and read by now and I'm glad you've somehow stumbled upon this. Cause this is one of the very few truths that matter.
"It may have taken me years to find out by myself, but I've been here for you even before your first precious breath- nothing and no one has or will ever change that.
"You've only brought good things to my life and I promise to do the same to you a hundredfold.
"Know that everything has been and will always be for you.
"And that I will hold your hand the whole way through.
"I can't wait till you start asking me questions.
"Although words will certainly fail to express how much I love you, our love story is filled with fun, optimism, and immeasurable bliss.
"It's a story of a million beautiful memories that no one can ever take away from us and I'd endlessly be proud to share it with you.
"As we always tell each other whenever we part ways or go to sleep, you will always be my princess and I, your first love.

"Stay real and stay bright, my love x"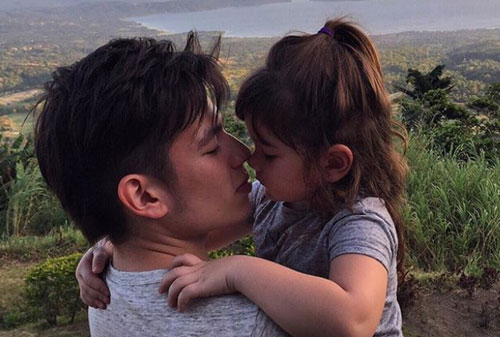 Two years after the paternity issue was resolved, Andi and Jake have moved on, and put their best foot forward as parents of Ellie.
The former sweethearts even reunited for Ellie's seventh birthday party in December 2018.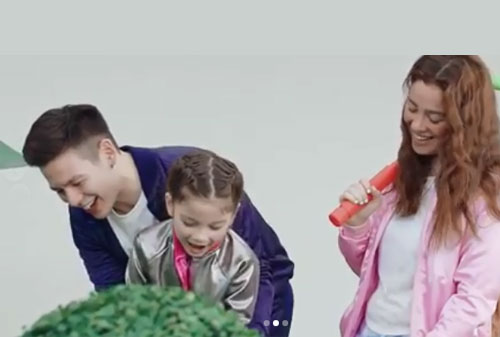 THE ISLAND LIFE
In 2017, Andi took a year-long hiatus from showbiz.
When she returned to work, the Kapamiya actress revealed selling all her material possessions, and leading a much simpler life in Baler, Aurora.
"I sold everything that I felt was an idea of luxury that I didn't need," the actress said in her July 2018 interview.
"I don't own cars, I don't own any designer clothes, bags—lahat ng mga pang-artistang iyan, makeup. Lahat iyan wala na.
"Kahit mga kasama sa bahay—yaya, driver—wala na lahat. Talagang simple life."
Eventually, Ellie, who loves the sea, was also introduced to island life.
The celebrity mom's December 2017 Instagram post read: "Almost half a year ago, Ellie and I have began doing everything by ourselves.
"A lot have said that it was a crazy decision for me to make, but I dont regret it one bit.
"Life has been so much happier for us as soon as we started 'living simply'.
"And the development in Ellie's character has been immense!
"From learning how to do chores wo anybody telling her to do so, to allowing her to give away all her toys to the kids without any, and to seeing the world with me and learning about how to be a better human being day by day.
"My goal as a mother isnt to educate her to become rich, but to help her become the person she is, and the person she is meant to become. And to choose love and kindness, above all else."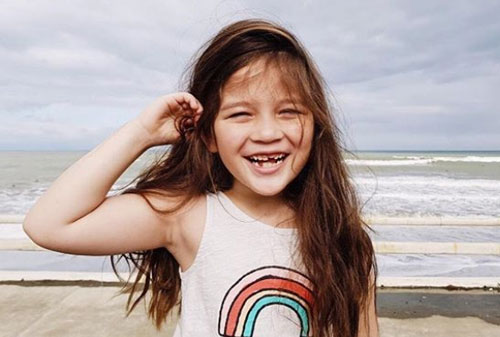 Then in 2019, another life-changing event happened to Andi and Ellie.
The celebrity mom announced her pregnancy, and the gender of her baby with partner-surfer champion Philmar Alipayo.
From being a "tiny family of two," the famous mom-daughter tandem, together with Philmar and his son Toro, begin a new chapter of their life in Siargao.
Ellie seemed to have embraced the drastic changes in her young life.
In a recent Instagram post, Andi wrote, "Everything becomes so much more special because I know how excited she is to become a big sister, and I know she will be as great to her as she has been to me and everyone she loves."
Among the things Ellie has so far learned are resilience and the ability to look at the bright side.
In Andie's latest Instagram post, she put out an anecdote: "On this sunny afternoon, we hopped on a boat with some friends for a picnic on another island. She didn't want to go, but I told her it would be fun.
"We got there at low tide, so we had to get down the boat and walk a good 10mins to get to our spot.
"Both being barefoot, philmar had to juggle giving us a hand and making sure our belongings dont get wet. (Definitely a test of love he passed with flying colors but thats not my story here ).
"Ellie was not loving the sharp and painful walk at all.
"It was also scorching hot, that I actually got scared of the sun applying sunscreen on both our bodies repeatedly. I then figured, maybe we shouldn't have come at all.
"BUT there was also a rock pool under a shade with so many little fish and all the corals she saw on this book on underwater life.
"She got excited pointing them all out.
"Also from a short distance we got a good view of lovely longboard waves with surfers having a blast.
"She also ate with her hands for the first time!
"I even remember telling her there was LTE but she couldn't care less. She was too busy exploring the island, picking up trash with her friends, and just allowing her curiosity to take over.
"Without my help, she was discovering and learning new things about the environment we live in, and she was loving being around nature.
"I heard not a single complaint.
"This day will probably just be another day on the island for Ellie, but it is one Ill treasure forever. Because one of my goals as a parent is to raise my kids to have a positive outlook on life.
"And here is proof Ive succeded!
"she knows to always look at the brighter side of everything— To accept that this world is not perfect, and we have no control over it.
"But what we do have control over, is our attitude, and how we choose to look at life.
"And so far, I like the way she looks at life."
At seven, Ellie has been enjoying the best of both worlds.
From the bustling cities...
...to the laid-back beaches.