Jake Ejercito, 30, says becoming an actor has always been his childood dream.
He might have been inspired by his parents, who were both actors.
Still, in his younger years, Jake took several detours before setting out on the high road that would lead to his goal.
FAMILY BACKGROUND
Jake was born on March 27, 1990.
He is the son of Joseph "Erap" Estrada, aka Jose Marcelo Ejercito, former Philippine president and Manila mayor, and Laarni Enriquez, a former actress.
Jake is the second child among three siblings, with Jerika as the eldest and Jacob as the youngest.
He also enjoys a close relationship with his half-sibling Jinggoy Estrada, a former senator.
Jinggoy is the son of Erap and his wife Luisa Pimentel-Ejercito, a psychiatrist and also a former senator.
Jake describes what it was like to be growing up and having a father who happened to be president of the country.
Did he have bodyguards escorting him at all times?
Jake answers, "Well, may security. May kasama naman. Pero it's not like what you see in the movies. Medyo exaggerated naman na dun."
Jake continues to say that his mom Laarni made sure that he and his siblings had a normal childhood.
"Yung mom namin made it a point na we keep our feet off the ground. Huwag ilagay sa ulo..."
He also learned soon enough the downside of having a dad running the country but whose whose tenure was fraught with controversy.
Jake discloses, "I'm not gonna lie, for sure there were perks. Siyempre may perks and privileges when I was young being the son of a president.
"But I was around 10 years old when EDSA Dos happened. The impeachment trial,I was only 10, so medyo naging traumatic experience din siya for me.
"So, I guess, it's a blessing and a curse."
Erap won the presidency during the May 1998 elections.
But two and a half years into his incumbency, in November 2000, Erap faced an impeachment trial for bribery and corruption charges. .
On January 19, 2001, after a series of senate hearings and an uprising that lasted for three days and became known as the EDSA Dos, Erap officially stepped down from his post.
He later faced trial and was found guilty of plunder.
Erap was placed on detention for six and a half years, until he was granted a presidential pardon by Gloria Macapagal-Arroyo in October 2007.
Young as Jake was then, how did he live through the scandal in the family?
He answers, "Siguro yung effect sa akin nun, I became more of an introvert.
"That's why, I guess, sanay din ako when it comes to bashing kasi when I was 10 ganun na, e, not only to my father but the entire family."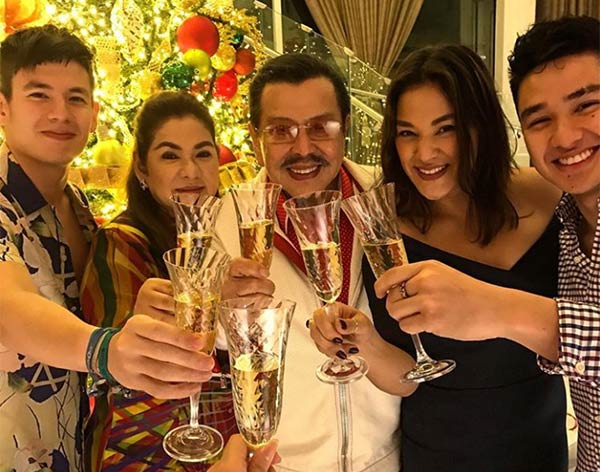 EDUCATION
Jake studied at the Xavier School in San Juan from grade school to high school.
In college, he studied politics at the Queen Mary University of London.
Jake recalls, "Growing up, my dad was in public office. Namulat din ako sa mundo ng pulitika.
"Like anyone naman pag bata ka, you want to be like your dad or your mom, so naging interesado ako sa politics.
"I took it up in London."
It was during his four-year stay in London that Jake learned to live on his own.
"Siyempre it was a surreal experience. Considering dito sa Manila, I grew up na may kasambahay, lahat ginagawa for you.
"At 18, bigla ako pinadala sa napakalayong bansa pa. Hindi siya yung Hong Kong lang.
"So talagang naging independent ako, which is a good thing.
"I'm grateful for the fact na my parents sent me abroad because I learned so many things and do things on my own."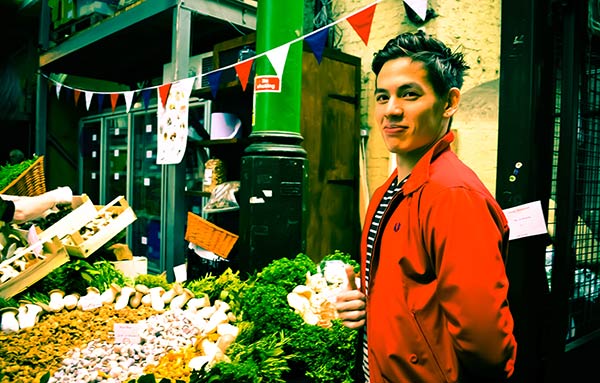 Another reason why Jake relished his time abroad was the opportunity to be exposed to different people and cultures.
He says, "Being in London also was so great because the city is a melting pot of different cultures from different backgrounds, nationalities, and races.
"Talagang lumawak ang understanding ko of the world."
Jake also recalls having bouts of homesickness in those years as would only go home mostly during Christmas breaks.
"Nandiyan na rin yung downside of it—battling homesickness. Yun ang memorable na bumabalik sa akin ngayon.
"Yung family ko, they visited me once or twice over the duration of the four years.
"Malungkot talaga, kasi dun pag winter, 4 p.m. pa lang wala ng araw, 'tapos ang lamig-lamig, 'tapos ikaw lang mag-isa. Ang hirap."
Jake says it helped that his high school friends had stayed in touch via Skype, a video chat and voice call app.
If not, he consoled himself by going to his favorite spot in Primrose Hill, a vast park that offers a scenic view of the cityscape in London.
"My go-to spot there would be Primrose Hill sa Regents Park. Dun ako nagso-soul searching.
"Pag binibisita ako ng friends ko, that's where I take them also.
"It's a hill inside a park. Nature siya, pero meron siyang view of the skyline of London."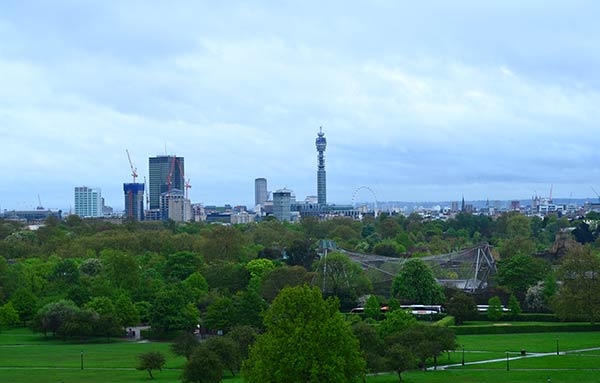 When he was in college, Jake seemed to be interested in preparing for a career in politics.
But he changed course when he chose marketing for his postgraduate studies.
In 2016, Jake took up marketing in Singapore for his master's degree.
He graduated with honors at the Northumbria University in June 2018.
Jake says he took his post-graduate studies seriously.
"Kasi growing up, yun ang paulit-ulit na bilin sa amin ng parents namin—to value education.
"I hope I made them proud with what I've achieved."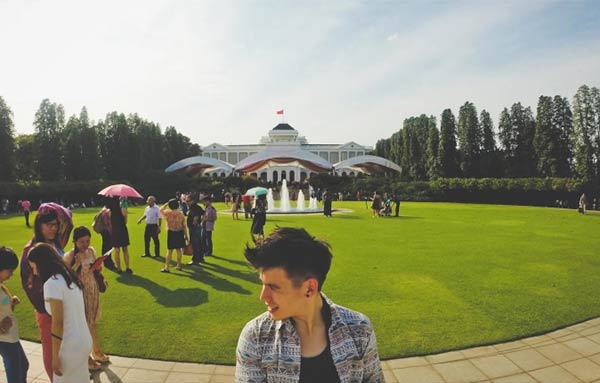 What made Jake change his mind about entering politics?
He explains, "Eventually, na-observe ko the kind of politics they have here. Na-compare ko with the systems in other countries.
"Unfortunately, I guess I got disillusioned with what I observed here in our country, that's why I decided to take up marketing naman."
Would he consider entering politics in the future?
"Well, undoubtedly when I was young, siguro around age 8 to about 15, if you had asked me back then, I would have said na I wanna be like my dad.
"I want to be a mayor or senator, ganun.
"But yun din natutunan ko recently, like with entering showbiz, I always said no before. Hahaha!
"And look at me now. So I've learned not to close any doors.
"But what I can say is anytime soon, walang plans. But at the same time, I'm not closing any doors."
THE CHILDHOOD DREAM
It was during Jake's younger years that he first dreamed of becoming an actor like his parents.
His father Erap was first known as an actor with 167 films to his credit, most of which were released between 1954 to 1989.
Some of his hit movies were Asiong Salonga, Talahib, Tondo Boy, and Markang Rehas.
He earned the nickname Erap when he did movies Okay Ka Erap, Under de Saya si Erap, at Tatay Ko Si Erap.
His mother Laarni had been a leading lady of the likes of Lito Lapid (Sa Bawat Hakbang Babaha Ng Dugo), Ramon Revilla Sr. (Cordillera), and even Erap (Bangkang Papel Sa Dagat Ng Apoy) himself back in the '80s.
But Jake's childhood dream had to take a backseat when his parents asked him to put education as his priority.
"I guess it was a childhood dream. But growing up, talagang yung parents namin wanted us to put education first, they wanted us to finish our studies.
"Although may offers, kahit commercials, bawal namin gawin."
EAT BULAGA! STINT
Jake's very first TV appearance was in the popular "Kalyeserye" segment of Eat Bulaga, a blocktimer noontime show on GMA-7.
"Kalyeserye" was headlined by the phenomenal teamup of AldDub—Alden Richards and Yaya Dub, aka Maine Mendoza—from July 2015 to December 2016.
On January 9, 2016, when Jake was introduced as the mystery friend and marketing class classmate of Yaya Dub.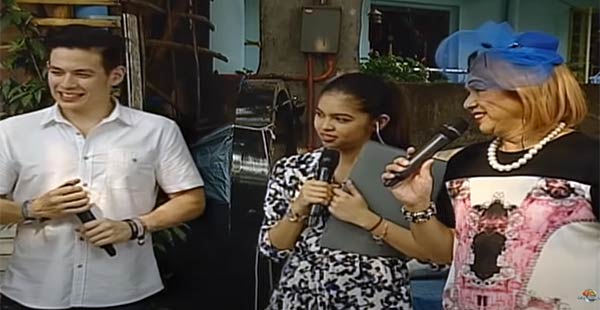 In the story, Jake came to visit Yaya Dub to turn over a class project before leaving for Singapore.
Then in March 2017, Jake was cast as the third wheel to Alden and Maine in the Lenten episode of Eat Bulaga! titled "God Gave Me You."
He played Captain Matthew Montecillo, a pilot who's in a relationship with Maine's character.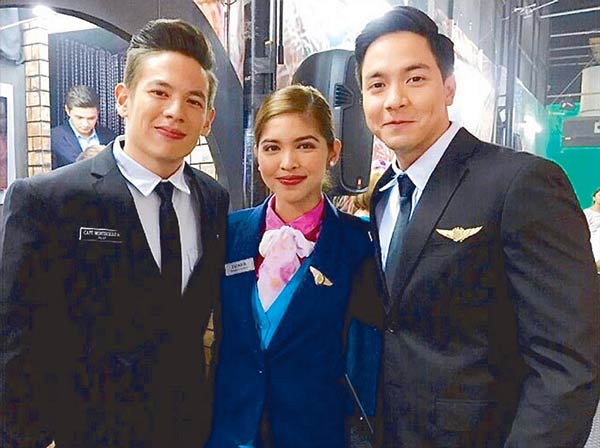 Recalling his stint on Eat Bulaga!, Jake tells PEP.ph: "Dun na-rekindle yung childhood dream ko.
"But the timing was never right because I was still based abroad studying nung dumating yung Eat Bulaga!, so di ko siya natuluy-tuloy."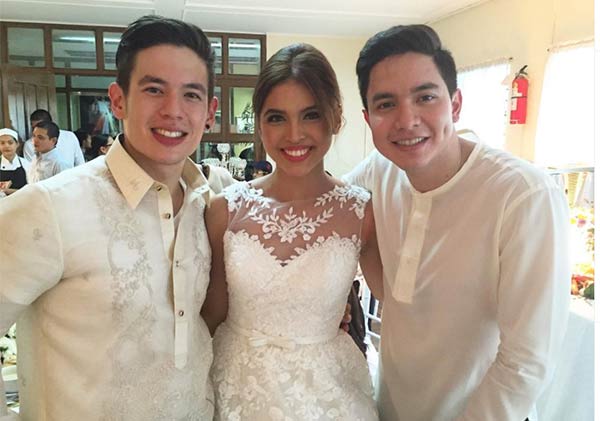 When he finished his studies, however, Jake didn't immediately enter show business.
He put up a pre-school and a small restaurant, "which are both now temporarily closed" because of the pandemic.
Jake also works as a director for operations for SHI Designing & Manufacturing, Inc. (SDMI), a Japanese company that's into plant engineering, machinery design, and systems development.
JAKE, THE SHOWBIZ NEWBIE
After many years of delaying the inevitable, Jake finally decided to try his luck in showbiz.
On June 28, 2020, he was introduced as the newest addition to Star Magic, the talent-management arm of ABS-CBN.
He was featured in Star Magic's Love From Home: Lockdown Portraits book, a compilation of do-it-yourself photo shoots of Star Magic talents taken during quarantine.
Speaking to PEP.ph, Jake says of his foray into showbiz: "Right now, I think everything is in the right place.
"I found the right balance with fatherhood, with work.
"Nag-decide ako early this year to try something new naman—that's to enter the industry."
During the first quarter of 2020, he was cast in the movie Coming Home, starring Jinggoy Estrada and Sylvia Sanchez.
In the story, he played as the son of Jinggoy.
The movie was chosen as one of the entries for the first Metro Manila Film Festival Summer Edition, but the festival got cancelled due to the COVID-19 pandemic.
By September, Jake even started taking up acting classes with Star Magic.
"So yun yung course, the career path that I wanted talaga, more on acting talaga supposedly.
"But if you ask me any particular roles that I'd like to do, maybe more serious roles. Particular genre, wala, e."
How about any potential leading ladies in mind?
Jake replies, "Well, it's hard to pinpoint, e. I'd like to work with anyone whom I can learn from. Pero no one in particular po talaga."
Of his decision to finally enter showbiz, Jake says brightly, "Medyo nagulat din ako.
"Pero as they say, sa hinaba-haba ng prusisyon dun din pala ang destination. So exciting times."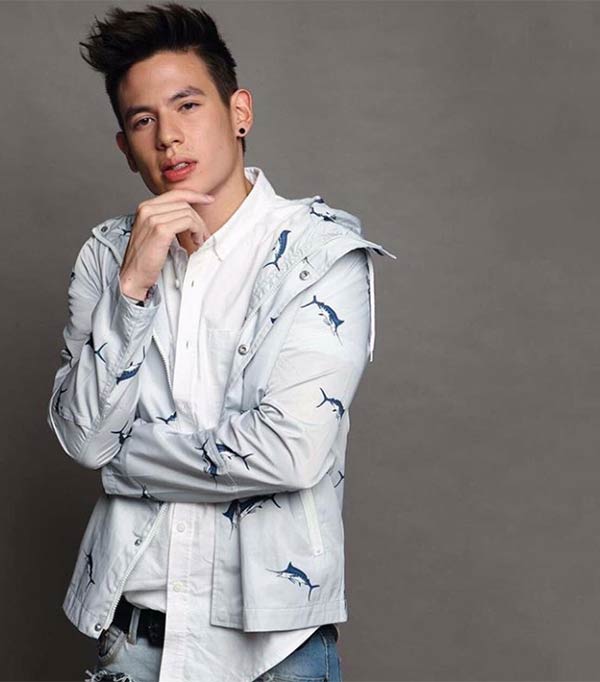 SUNDAY NOONTIME LIVE
Around September 2020, Jake got an offer to be one of the mainstays of Sunday Noontime Live (SNL), a Sunday musical variety show produced by Brightlight Productions.
SNL is a blocktimer on TV5 pitted against rival shows All-Out Sundays on GMA-7 and ASAP Natin 'To on Kapamilya Channel and A2Z Channel 11.
It was on October 1 when Brightlight Productions owner Albee Benitez announced that SNL will be hosted by Piolo Pascual, Maja Salvador, Miss Universe 2018 Catriona Gray, Donny Pangilinan, and Jake.
Star builder and former ASAP director Johnny Manahan, aka Mr. M, is at the helm of the project together with Cornerstone as the show's line producer.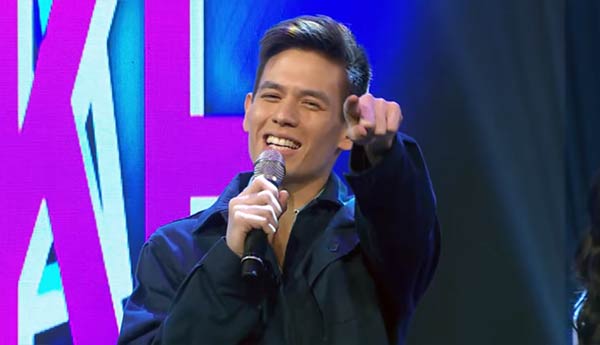 Jake admittedly has no experience in hosting, what made him say yes?
"It was really a surprise when the offer came. Pero given na si Mr. M ang director, we all know Mr. M, he's experienced, napakagaling na director.
"We're in good hands. Nandiyan ang Brightlight Productions and Cornerstone.
"I guess, I just gave my complete trust to them."
Except for Maja, whom he calls Ate Maj, it was Jake's first time to meet Piolo, Catriona, and Donny when they did a promo pictorial weeks before SNL premiered on TV5 on October 18.
"To be honest, it was very intimidating para sa isang baguhan to be with such a talented pool of artists.
"Humbling experience also, but they made me feel comfortable naman.
"I am looking forward to learning from them."
Dancing and singing may not be Jake's forte, but he gamely performed for SNL.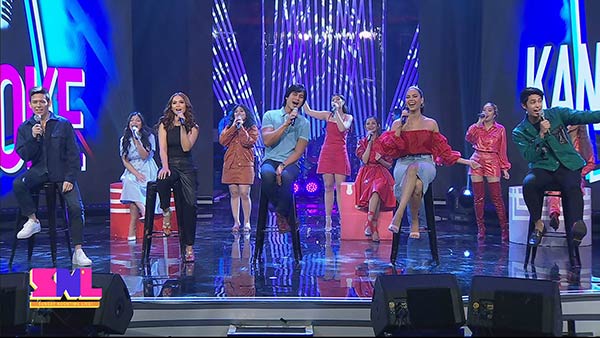 JAKE'S LOVE LIFE
Jake is no stranger to showbiz intrigues.
His four years of on-and-off relationship with actress Andi Eigenmann had been a subject of speculation.
Jake once called Andi "my greatest love" and "the only girl I loved for four years" until they broke up in September 2014.
Apart from that, the ex-couple made headlines when the truth about the parentage of Andi's daughter Ellie came out in September 2016.
Jake admitted to having known about it sometime in 2015.
In 2017, Jake and Andi engaged in a legal battle over child custody, but they eventually settled it with a compromise agreement.
Over time, Jake and Andi have come around to a friendly co-parenting status for the sake of Ellie.
Netizens even admired how the ex-couple made it a point to celebrate Ellie's eight birthday at her school in November 2019.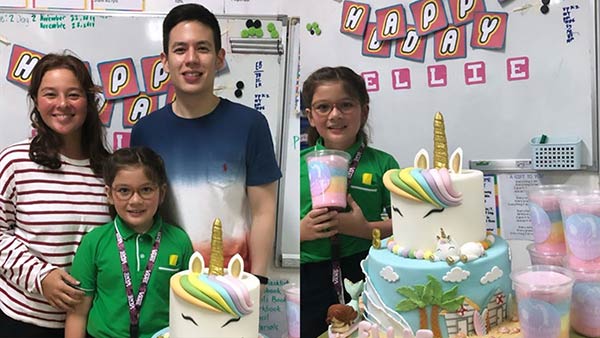 On their unconventional set-up, Jake tells PEP.ph: "Well, yes, I get to read the comments about yung set-up nga namin and how we're doing nowadays.
"It's not always this easy. Co-parenting, it goes through many phases.
"But, eventually, when you mature and when you learn to be child-focused and set the past aside, you just have to compromise and focus on the welfare of the kid.
"And that's what we do," he says, adding it's what matters most.
"Yes, very much. I guess, that's one of the big factors also why I'm at peace now, why I found the right balance."
Jake's strong bond with Ellie is evident on his Instagram feed, which is filled with their father-daughter trips and bonding moments.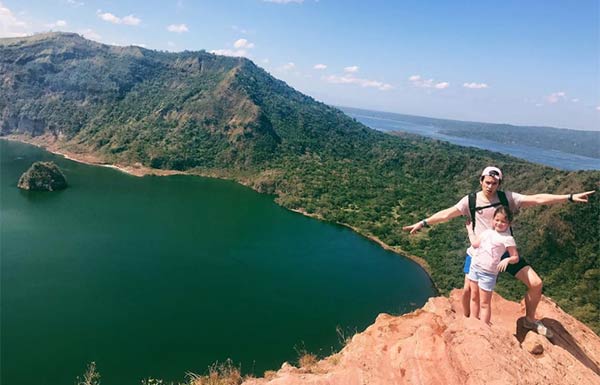 His love for Ellie, who will turn nine years old on November 23, also shows in the way he speaks about her.
"Siyempre as much as possible gusto ko baby pa rin siya.
"Pero it's inevitable. Nabasa ko nga in one of Will Smith's Instagram posts, 'Parenthood is a balance between letting go and squeezing tight.'
"So that's the challenge."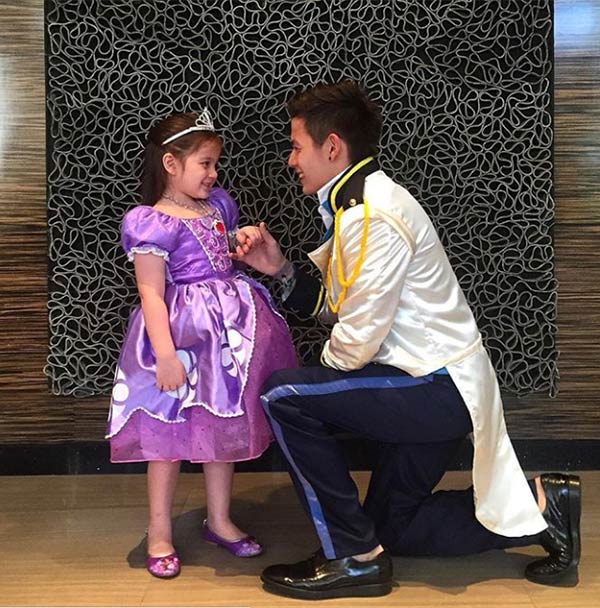 As for his current relationship status, Jake says he's single and hasn't been in a relationship for a while now.
"Oh, yeah, I've been happily single for a while now.
"I never look for it. Love, for me, I believe it just happens. Right place, right time, right person."