Darna is finally flying on August 15, 2022.
The ABS-CBN TV series is headlined by Jane de Leon as the superheroine Darna and her mortal alter-ego, Narda.
The fans of Darna are excited to see this new version finally fly on prime-time after all the complications of making the original Darna comics and movie into a television series.
In this report, PEP.ph (Philippine Entertainment Portal) looks back on the journey of ABS-CBN's Darna project, which started more than10 years ago.
2011: HOW IT ALL STARTED
ABS-CBN buys rights to Mars Ravelo titles, including Darna
The announcement that ABS-CBN had acquired the rights to do Darna was first posted on Twitter in 2011 by Eric John Salut, Dreamscape Entertainment PR head.
According to his tweet, ABS-CBN acquired the 13 titles—including Captain Barbell, and Dyesebel apart from Darna, —created by the popular cartoonist and graphic novelist Mars Ravelo.
It was huge news because ABS-CBN acquired the Ravelo titles from GMA-7, its rival network.
2012: WHO WILL PLAY DARNA?
Angel Locsin wants other actresses to play Darna
Angel Locsin was rumored to be considered as ABS-CBN's Darna.
However, in a 2012 interview, Angel said she preferred that the role of Darna be a launching vehicle for a new star as had happened to her years ago when she played Darna in GMA-7's 2005 adaptation.
She said, "Ang Darna kasi, magandang vehicle na magpa-push ng baguhang artista.
"Baka naman puwedeng ibigay sa mas fresh, mas bago na mas maganda ang kakalabasan. Iniisip ko rin yun.
"Hindi ka naman puwedeng maging suwapang-suwapang."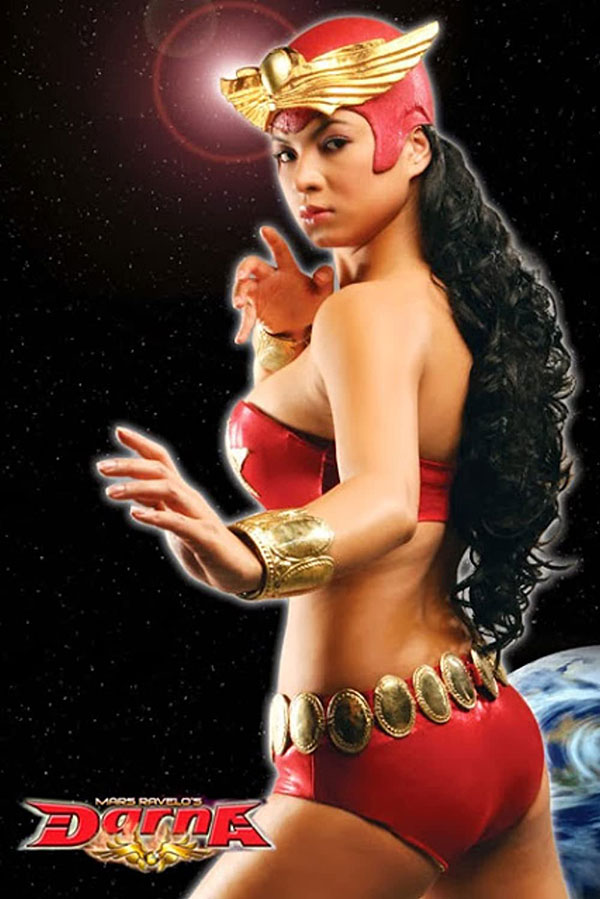 2013: the deal is official!
ABS-CBN's contract signing with the Ravelos
In 2013, the Star Cinema and ABS-CBN executives had a contract signing with the Ravelo family, which formalized the network's acquisition of Mars Ravelo titles.
The first among the titles to be greenlit for production was Dyesebel, which aired as a TV series in 2014 with Anne Curtis in the title role.
It was also announced that Darna would be made into a movie by Star Cinema, ABS-CBN's film arm.

2023-2017: ANGEL LOCSIN: the first choice
June 2014: Angel Locsin is Darna again
In June 2014, Star Cinema gave the lead role of Darna the movie to Angel, who shed tears of joy on learning she would be donning the Darna costume again after so many years.
She said in a press conference during the announcement, "Yes, puwede ko na siguro sabihin.
"It's official. Nasa akin na ulit ang bato. I'm very excited. Ang laki ng respeto ko kay Darna."
Erik Matti was chosen as the director of the Darna movie.
After the announcement, Angel began to train rigorously for Darna.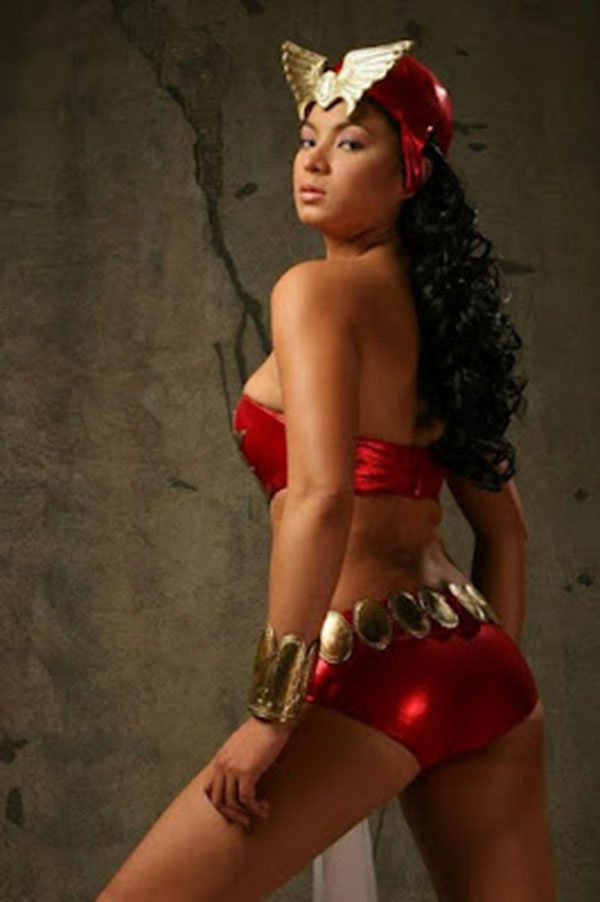 October 2015: Angel is no longer Darna
But after one year and four months, ABS-CBN announced another development in the making of Darna: Angel would no longer play the role.
Reason: Angel had a spine injury during her training for the role.
ABS-CBN explained in a statement that Angel suffered a disc bulge: "This then limits her from doing strenuous activities such as stunts, liftings, and the usage of harness, all of which will be required of her for the action scenes in the film. Aside from that, she will need to undergo rehabilitation and treatment."
According to Angel, it was a "painful and hard decision to make," but she did not want to "be the cause of delay or problems because of my recurring back injury."
Who then would replace Angel was just as tough a decision to make.
As Director Erik Matti put it, "Wala pa. Mahirap siyang desisyunan kaagad."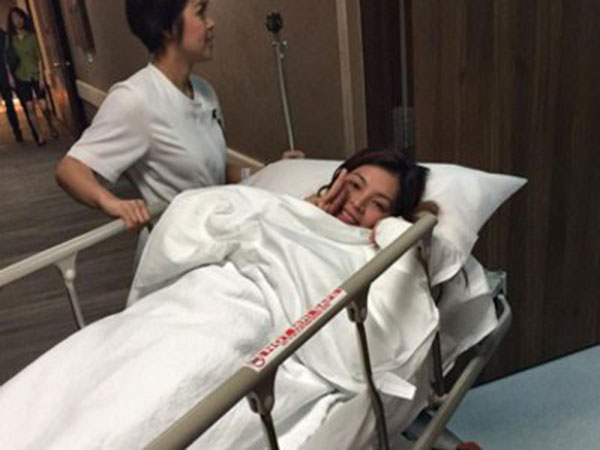 December 2015: Darna's teaser in MMFF
In 2015, Star Cinema aired a short teaser of Darna during the 41st Metro Manila Film Festival.
However, Darna was only shown running, wearing a cape.
This raised speculations as to who would be playing Darna. Was it Nadine Lustre, Liza Soberano, or Jessy Mendiola?
January 2016: Fans shout to Angel: "Darna! Darna! Darna!"
Even then, fans still wanted Angel Locsin as Darna.
During the red-carpet live auditions of Pilipinas Got Talent Season 5 on January 12, 2016, people started shouting "Darna! Darna! Darna!" when Angel came out from the backstage.
The audience's reaction overwhelmed Angel, "Nakakaiyak. Nakakaiyak kasi siyempre pinaghirapan ko rin naman yun.
"Kaya nakakatuwa na tumatatak pa rin sa tao. Hindi ko makakalimutan yung pagmamahal na ibinibigay nila."
When asked who would play Darna, Angel said, "Hindi ko po alam, pero ewan ko po."
July 29, 2016: Angel Locsin poses as Darna
In July 2016, Angel roused the curiosity of Darna fans when she posted on Instagram a picture of her doing the famous Darna pose after a gym session.
However, she did not mention anything about portraying the superheroine role.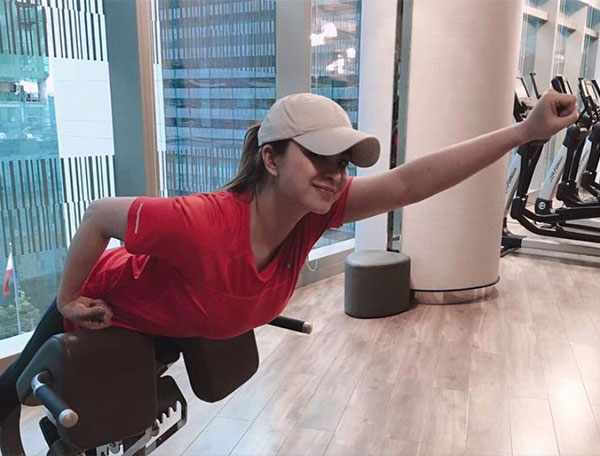 September 1, 2016: Angel Locsin is still Darna
Almost two months after Angel posed as Darna, a report confirmed she still owned the title role.
This was according to the veteran entertainment columnist Aster Amoyo in her article in Pilipino Star Ngayon.
According to her, it was casually mentioned by then-Star Cinema managing director Malou Santos that Angel would still be Darna in the movie version.
ABS-CBN and Star Cinema neither refuted nor confirmed the report in the months to come.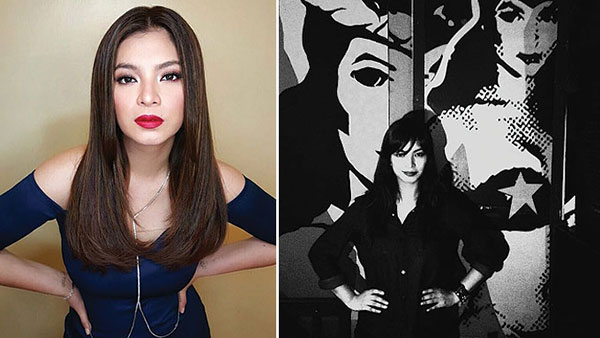 March 20, 2017: Angel Locsin definitely not playing Darna
In March 2017, ABS-CBN, Star Cinema, and Angel "mutually arrived at a final decision" that she would not play Darna—even after getting treatment for the disc bulge in her spine "in hopes she would portray the iconic Filipino heroine."
Based on ABS-CBN's statement, Angel experienced back pain twice when she resumed training and was advised by her doctor not to do strenuous activities "to avoid permanent damage on her spine."
Angel said in her own statement, "Sinubukan po namin talaga, pero the spirit is very willing but the flesh is weak."
The statement officially ended Angel Locsin's chapter as ABS-CBN's Darna for its movie version.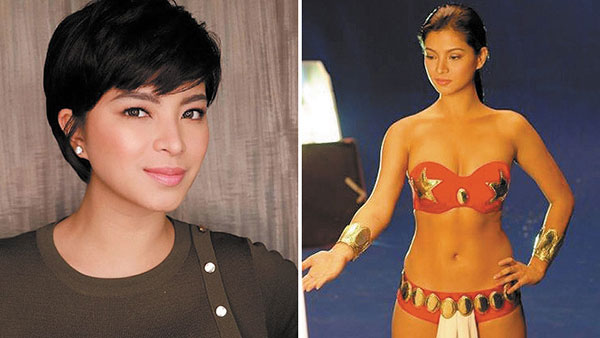 2017- 2019: LIZA SOBERANO
May 3, 2017: Liza Soberano is rumored to be Darna
With Angel's exit from the project, who then could be the next Darna?
Liza Soberano's name was top on the list.
Based on a PEP.ph report in May 2017, there was a growing talk around ABS-CBN that Liza was being chosen as the next Darna.
Ogie Diaz, Liza's manager back then, confirmed in a March 2017 interview that, indeed, Liza was one of the choices.
Star Cinema and ABS-CBN however remained silent until their huge announcement by the end of the month.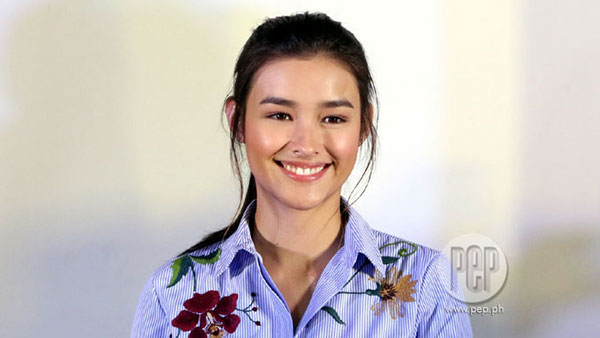 May 30, 2017: Liza Soberano is THE NEW Darna
Liza Soberano herself assured she was it: "Yes, it's confirmed! Tinatanggap ko na po ang role na Darna!"
That was her line in a report on TV Patrol on May 30 announcing that Star Cinema had anointed her as the next Darna.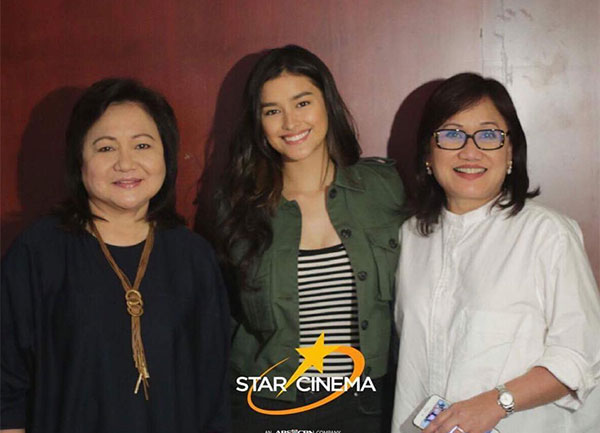 During the announcement, Liza received gifts of Darna comic books from Angel Locsin as expression of support from one Darna actress to another.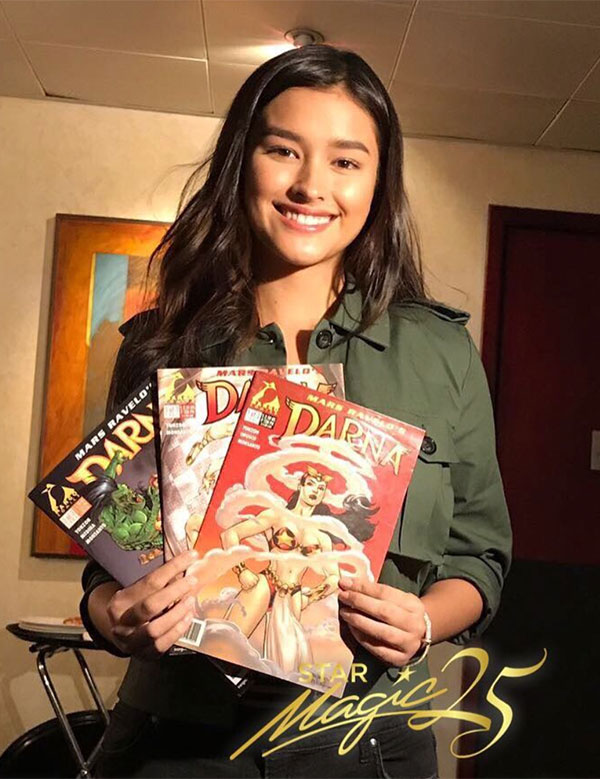 On May 31, 2017, Liza hit the gym to get fit and strong for the role under the supervision of trainer Bok Santos.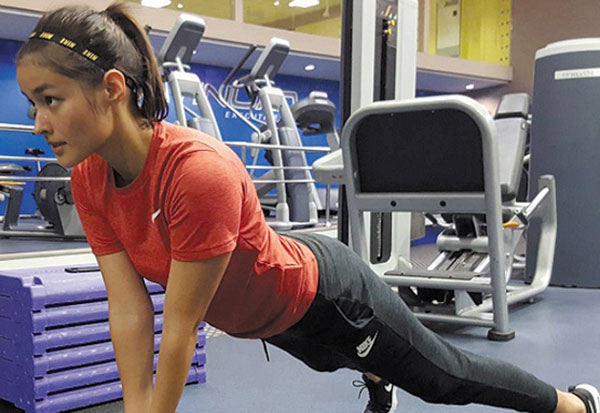 June 2017: Liza shouts Darna for the first time
In the classic story, Narda swallows the stone and shouts "Darna!" to turn herself into the flying superhero.
On June 11, 2017, Liza shouted "Darna!" for the first time on ASAP, as requested by Toni Gonzaga.
After congratulating Liza,Toni said, "Isang sigaw naman, isang sigaw, ready, go!"
Speaking with her American accent, Liza shouted, "Darna!"
The video clip of her first "Darna!" battle cry made the rounds online, with netizens noting it sounded like "Darnaugh!"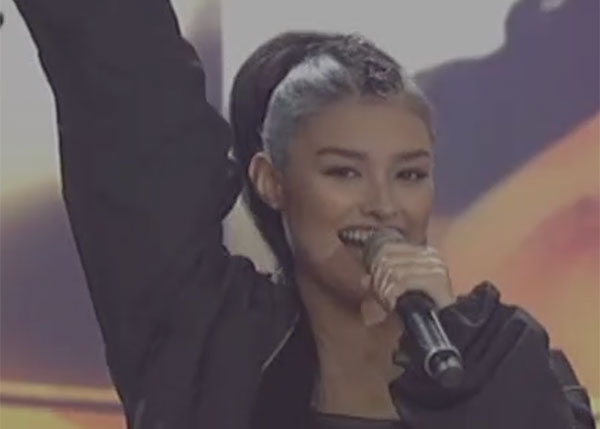 Aware that her twanged "Darna!" drew flak from the netizens, Liza Soberano admitted in an interview that she pronounced it the wrong way.
She explained, "Ginulat ako ni Ate Toni. Kasi, as much as possible, gusto ko yung unang dinig nila ng pagsigaw ko ng Darna, pag yung movie na po mismo."
Liza would continue her training for Darna with details remaining under wraps.
March 2018: Is Darna shelved?
In March 2018, the late Ricky Lo raised in his Funfare column this question: "Is Darna shelved?"
The column also said the movie was "nabantilawan."
But this was belied by the Star Cinema Advertising and Promotions head Mico del Rosario, saying in his Intagram post the movie would be pushing through.
Del Rosario wrote, "THIS IS NOT TRUE. Spoken already to Tito Ricky Lo and clarify that DARNA has already started shooting. Tuloy na tuloy po ang Darna."
October 2018: Erik Matti drops out as Darna's director
In October 2018, Darna faced another crisis when Erik Matti, its director, had to be replaced.
A statement by ABS-CBN and Star Cinema on October 4, 2018 indicated that Direk Erik and ABS-CBN had "creative differences" that led to his exit from the project.
Days before the announcement, Direk Erik hinted at his frustration over a movie he was doing.
Part of his tweet read: "I want to make films where every person that is part of the film is passionately invested in making sure we execute the story in the best way possible."
However, the filmmaker praised the lead star, which made it clear what movie he was talking about.
He continued in his tweet, "Liza is perfect as Darna. She's passionate and very committed. You can see it on how she is taking training and fitness seriously."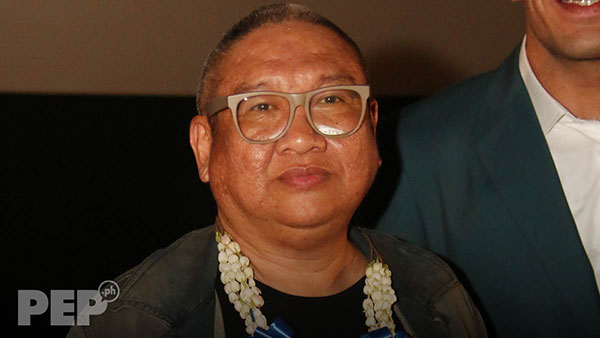 October 2018: Jerrold Tarrog replaces Erik Matti
The next day, on October 5, 2018, ABS-CBN and Star Cinema announced that Jerrold Tarog would be the new director of Darna.
Jerrold was the director of the biopic films Heneral Luna and Goyo: Ang Batang Heneral.
Said ABS-CBN in its statement: "We welcome Jerrold Tarog's fresh take, innovative ideas, and signature directorial style to make Darna's return to the big screen a rare cinematic experience for moviegoers."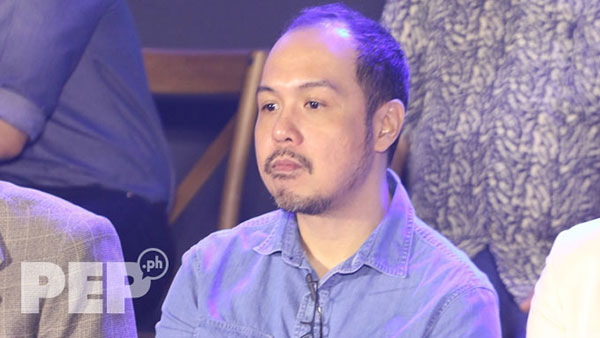 April 2019: Liza Soberano backs out of Darna
Six months after Jerrold came into the project, the Darna movie was losing its Darna for the second time.
Liza decided to back out of the project because of a finger injury while doing Bagani.
She said, "We've been trying to fix it, but lately, these past few weeks, we've decided na maybe it's best if I don't push through with it.
"Baka maging hindrance lang po siya for me to be able to do the stunts properly. I really wanted to do Darna. I invested so much time, so much effort."
It was brave for her to give up the project because, according to her then manager, Ogie Diaz, Liza feared that backing out of the project might cost her career and income for her family.

2019- present: JANE DE LEON GETS THE ROLE
May 2, 2019: Star Cinema opens auditions to the public
In May 2019, a month after Liza's exit, Star Cinema, Star Magic, and Star Hunt opened the auditions for Darna.
Star Cinema head Olivia Lamasan disclosed that several actresses tried out for coveted lead role.

She said in an interview with ABS-CBN News, "We've had several auditions from our very own artists from Star Magic.
"Nagpatawag din kami from several talent scouts, modeling agencies, talent agencies.
"Kahit mga past contestants of beauty pageants, kahit sa field of sports, may athletes din na nakapag-audition na."
Reportedly, a few of the actresses who auditioned were Julia Barretto, Anna Luna, and Maris Racal.
There was a rumor even Kapuso actress Bianca Umali auditioned for the role.
July 17, 2019: Jane de Leon is the new Darna!
In July 2019, it was announced that Star Magic actress Jane de Leon was tapped to be the next Darna.
Jane was chosen from the almost 300 celebrities who auditioned for the role—from ABS-CBN's grand audition program Star Hunt to talent scouts and camps.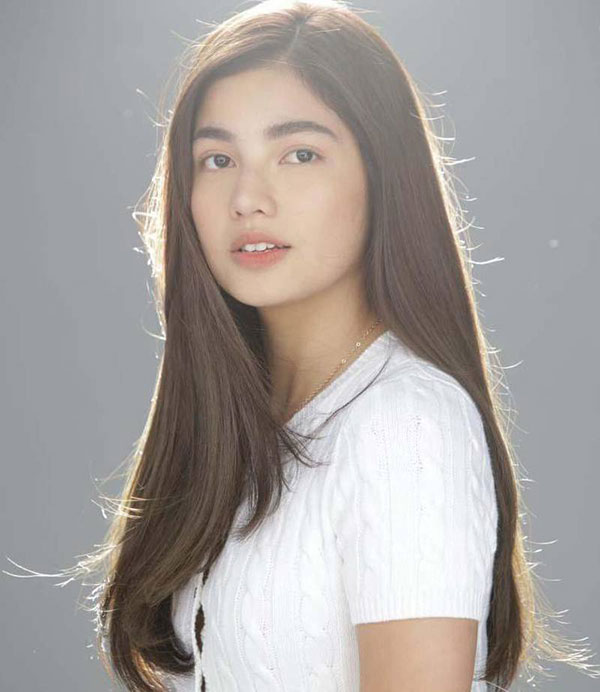 Olivia Lamasan recounted how Jane got the role: "Pinresent na si Jane sa amin a couple of years ago.
"And among all the 13 noon na Mr. M [Johnny Manahan] presented from Star Magic, natatandaan ng isang talent handler na 'Inang, napansin mo na siya noon, itong batang ito puwedeng sumali ng beauty pageants.'
"And then I saw her again in Halik. Sabi ko, 'Itong batang ito, meron.' There's something about her.
"Natuwa nga ako na isa siya sa mga nag-audition. Sabi ko, 'Ay, there's something about her.'
"Pati si Direk Lauren [Dyogi] said there's something about her. Bilang filmmakers, may nakikita kami. Malakas ang instinct ng bata."
February 12, 2020: Paulo Avelino is Jane de Leon's leading man
In February 2020, Paulo Avelino was reported to be Jane's leading man in Darna.
Paulo's manager, Leo V. Dominguez, in his Instagram account last February 6, posted a screenshot from a showbiz blogsite naming the actor as Jane's leading man in Darna.
Paulo's manager simply wrote in the caption, "#PauloAvelino joins #darna"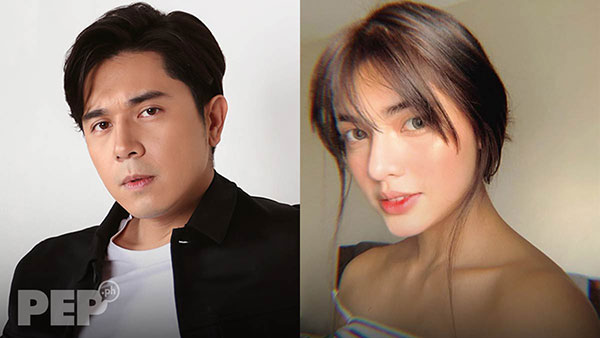 March 2020: Biggest action scene in Darna film, Direk Jerrod praises Jane
In a Facebook Live interview during the quarantine in April 2020, Direk Jerrold teased the fans of Darna about the movie's progress.
In fact, the project was set to shoot "one of the biggest action scenes," but then the COVID-19 pandemic happened.
Direk Jerrold said, "Sayang, kasi before nag-quarantine, we were already about to shoot one of the biggest action scenes doon sa pelikula. May fight scene na sana kaming isu-shoot noong end of March.
"Base doon sa mga na-edit na namin na rough cut, I'm really happy with how it's going so far. Jane de Leon is doing really, really good."
August 17, 2020: Darna movie is dropped
A lot has happened to ABS-CBN during the pandemic, foremost of which was the denial of its franchise renewal in July 2020.
A month after that, in August 2020, PEP.ph received a feed from a showbiz insider that the Darna movie was being dropped.
Based on the report dated August 17, 2020, it was a "business decision" for Star Cinema.
The insider added that ABS-CBN had already spent "PHP140 million" on the production of Darna during the time of Angel Locsin and Liza Soberano..
The insider also said instead of a movie, the Darna project would be a TV series.
Reportedly, the network had sent "feelers" to TV5 and GMA-7 to buy Darna's rights.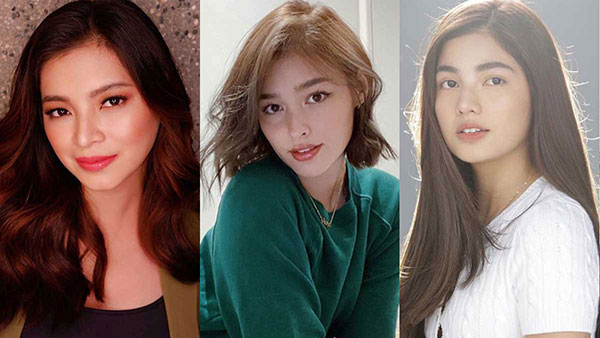 August 21, 2020: The Darna movie is shelved and resurrected as TV series
ABS-CBN released on August 21 a statement that said the Darna movie was indefinitely shelved because of COVID-19.
The decision, as stated in the statement, went through a "careful deliberation," given the fact that cinemas were closed at the time.
Darna also had "complex logistics, crowd shots, and fight scenes that involved physical contact," which was impossible to mount at the time of COVID-19.
But days before the Darna movie was shelved, news also came out that ABS-CBN planned to do a series version of Darna instead.
It was first revealed on August 18, 2020, by Jane's co-manager Tyronne James Escalante.
He told to PEP Troika, "May plano na gawing TV series ang Darna sa Kapamilya Channel, pero nothing concrete pa rin po tungkol dito."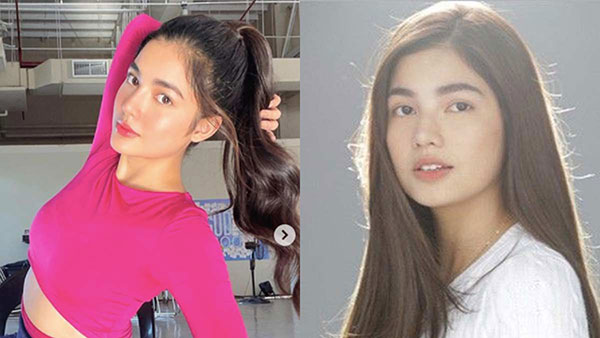 November 2020: Darna is confirmed as a TV series!
Three months later, a showbiz insider confirmed to PEP.ph that Darna is set to become a TV series on ABS-CBN's broadcast platforms.
The formal announcement happened during Jane de Leon's contract signing with ABS-CBN and Star Magic in the same month.
Later, ABS-CBN released an omnibus plug of its upcoming TV shows for 2021, with Darna included on the list.
However, Jane did not immediately start taping Darna as she was then finishing her six-month stint in FPJ's Ang Probinsyan.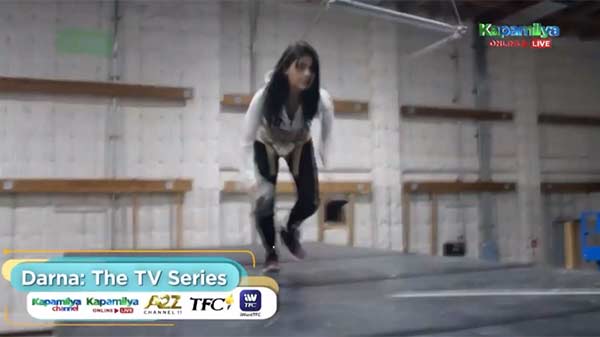 August 2021: Iza Calzado is the first Darna in the TV series
After Jane ended her stint in FPJ's Ang Probinsyano, ABS-CBN started coming out with updates on Darna TV series.
In August 2021, PEP Troika reported that Iza Calzado was chosen to portray Jane de Leon's mother, Leonor Custodio.
Iza will be seen wearing the Darna costume, being the first Darna in the TV series.
In the story, Leonor passes the stone to her daughter Narda.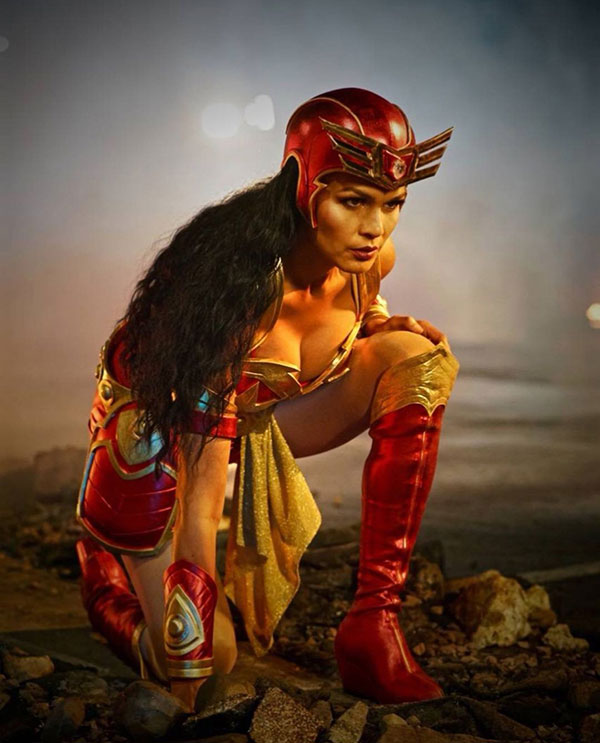 October 5, 2021: Jane de Leon's co-stars in Darna were revealed
On October 5, 2021, ABS-CBN held a story conference at the ABS-CBN Soundstage, Igay Road, San Jose del Monte, Bulacan to introduce the cast of Darna.
Confirmed to be in the cast are Zaijian Jaranilla as Ding, Darna's sidekick, and Joshua Garcia as Brian, Narda's love interest.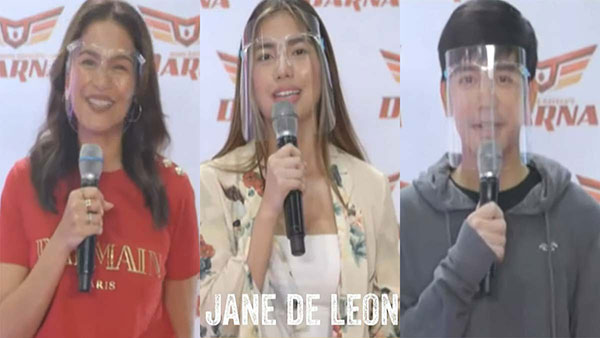 Other cast members of Darna are Rio Locsin, Simon Ibarra, Mark Manicad, Young JV, Dawn Chang, among others.
Kiko Estrada was supposed to be part of the cast, but he backed out and was replaced by Paolo Gumabao.
Darna's TV version on ABS-CBN is directed by Chito Roño, Avel Sunpongco, and Benedict Mique, and produced by JRB Creative Production headed by Julie Anne Benitez.
But one major character was left out during the announcement of the cast, which led to the question: Who will play Valentina, the nemesis of Darna?
November 19, 2021: Janella Salvador is Valentina
Taping for Darna had already commenced in the ABS-CBN Soundstage when the network announced the plum role of Valentina was going to Kapamilya homegrown actress Janella Salvador.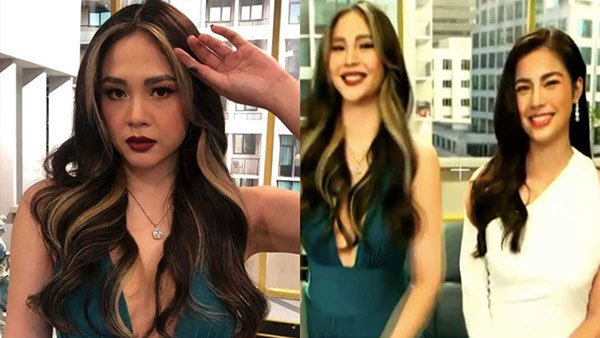 Darna serves as Janella's TV comeback after giving birth to Jude, her child with Markus Paterson.
Janella's mortal alter-ego in the series is Regina, a lawyer and vlogger who will turn into snake-haired Valentina, Darna's arch enemy.
With Darna's cast now complete, lock-in tapings in several cycles have been going full-throttle in the ABS-CBN Soundstage.
July 2022: Darna's full trailer and premiere date revealed
From the start of 2022, JRB Creative Production has been posting outtakes of Darna tapings.
A teaser trailer was also launched during ABS-CBN's Christmas Special, showing a few scenes of Jane, Iza, Zaijan, Janella, and Joshua.
In June 2022, ABS-CBN began firing a bombard of Darna teasers, signalling the series was about to air soon.
On July 7, 2022, Darna finally aired its full trailer, announcing its August premiere.
Two weeks later, on July 22, Darna announced that its pilot episode would air on August 15, 2022, replacing the seven-year-old prime-time series FPJ's Ang Probinsyano.