Janella Salvador is a Filipino TV actress and singer.
She has been a talent of ABS-CBN since 2012, with the phenomenal TV series Be Careful With My Heart as her debut project.
Janella was officially launched as part of Star Magic Circle 2013 in May of the same year. Liza Soberano, Julia Barretto, Jerome Ponce, Alex Diaz, and Khalil Ramos are her batchmates.
From then on, her name resounded not only in the acting department but in the music scene as well.
With her talents, Star Magic chairman emeritus Johnny "Mr. M" Manahan called Janella a "triple threat."
Talking about Janella in an interview with PEP.ph (Philippine Entertainment Portal), Mr. M said she is "the kind you can turn into na parang si Sarah [Geronimo]."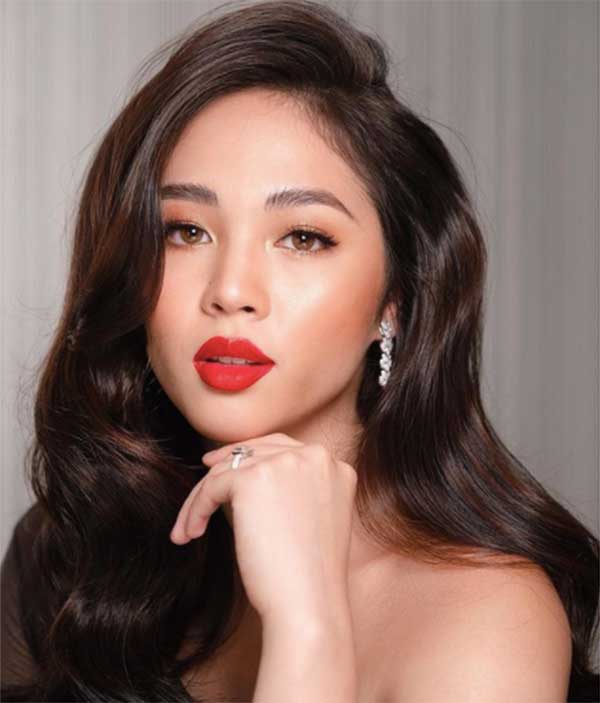 FAMILY BACKGROUND AND EDUCATION
Janella was born Janella Maxine Salvador on March 30, 1998 to parents Jenine Desiderio and Juan Miguel Salvador.
Jenine is a West End musical actress, while Juan Miguel is an Awit Award singer-songwriter and the vocalist of Rage Band. Janella's parents separated in 2002, when she was four years old.
She has a half-brother named Russell.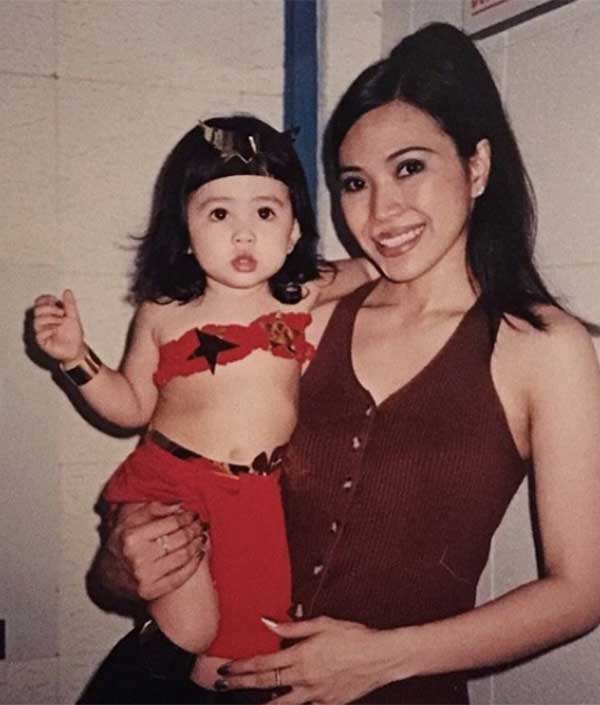 Janella, called Jea by her family and friends, was homeschooled before she entered St. Paul College Pasig, where she finished seventh grade.
Janella had been performing in TV guestings and a few theater productions when she was young, but she officially joined show business at the age of 14.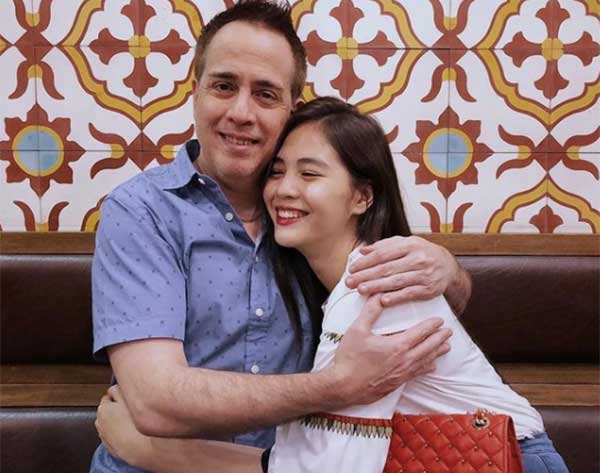 JANELLA'S CAREER BEGINNINGS
One of Janella's early TV appearances happened in 2006, when she performed in GMA-7's noontime show Eat Bulaga!
In 2008, Janella and her mom Jenine did a guest appearance in GMA-7's late-night show, Walang Tulugan with the Master Showman, hosted by the late German "Kuya Germs" Moreno.
Janella and Jenine performed a duet of Destiny's Child's "Stand Up For Love."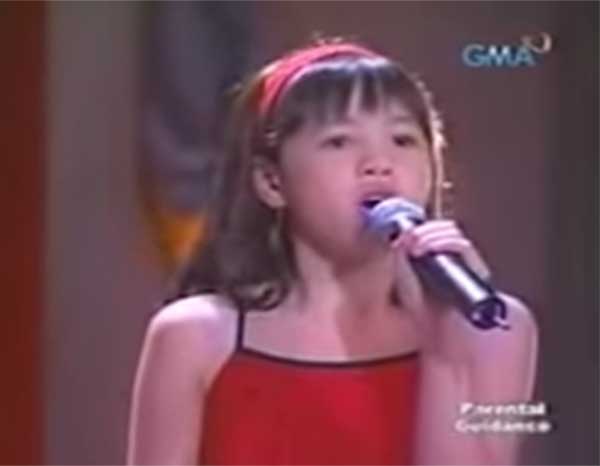 In 2008, Janella landed her first lead role in the school musical Paul! Paul!
Two years later, in 2010, Janella returned to Eat Bulaga! for a guest appearance in the segment "Sa Pula, Sa Puti."
That guest appearance was how she was discovered by her manager, Manny Valera, who later co-managed her career alongside ABS-CBN's talent-management arm, Star Magic.
In 2012, she was able to land a role in the daytime series Be Careful With My Heart, starring Jodi Sta. Maria and Richard Yap.
Janella played the role of Nikki Grace Lim, the second child of Richard Lim (Richard Yap). She was loved by the audience for her perky yet quite overacting demeanor, popularizing coño terms like "Oh My, G!" and "Thankie!"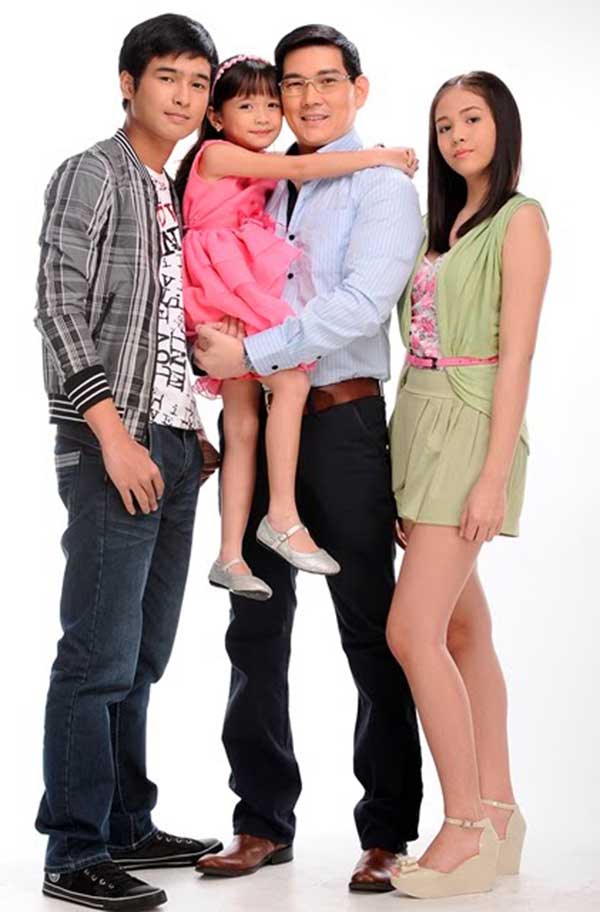 Be Careful With My Heart was a success that its original 13-week run got extended to two years.
It was also in the same series where her love team with Marlo Mortel was launched.
She and Marlo were given the moniker MarNella by their fans.
In the middle of the show's run, in March 2013, Janella was launched as part of the Star Magic Circle 2013.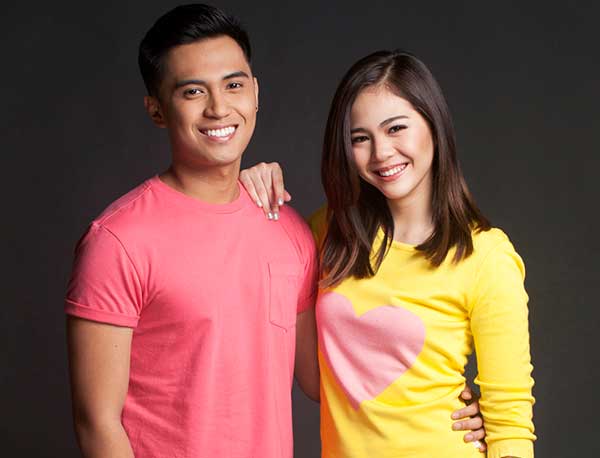 BIG BREAK ON TELEVISION AND FILM
When Be Careul With My Heart ended in 2014, Janella was given big projects that launched her as a lead star.
As early as mid-2014, even before Be Careful With My Heart went off air, ABS-CBN had started planning a solo series titled OMG for her.
The religious drama series was later titled Oh My G!, coming from the expression that she popularized in Be Careful With My Heart.
The project, which premiered on January 19, 2015, took over the timeslot of Be Careful With My Heart and ran until July 2015.
Janella portrayed the role of Sophie Cepeda, an orphan whose faith in God is put to test after her parents were killed.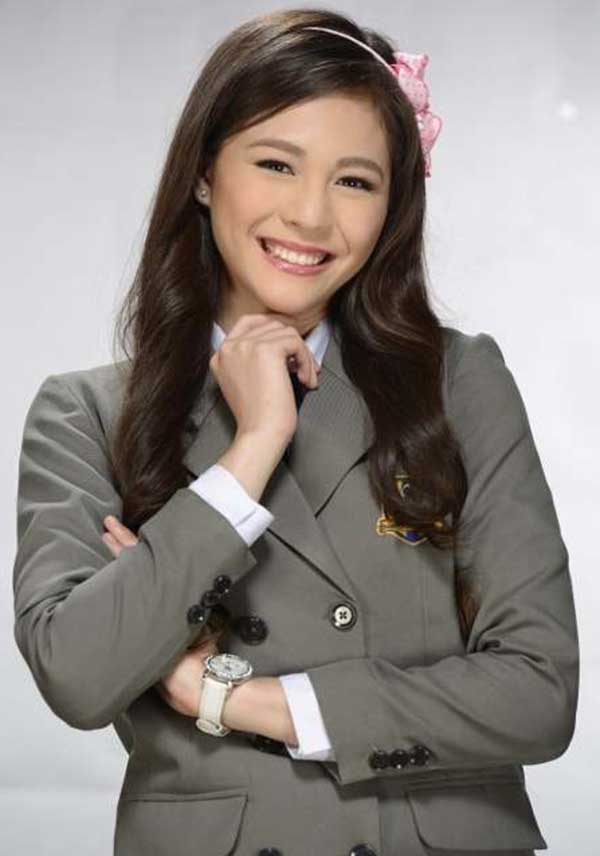 In late 2014, Janella also signed movie contracts with Regal Films and Star Cinema.
Regal Films gave Janella her first lead role in a movie via the horror film Haunted Mansion, which became an entry to the 2015 Metro Manila Film Festival and one of the four top-grossers.
In both Oh My G! and Haunted Mansion, Janella and Marlo were in a love triangle.
In Oh My G!, Janella's other leading man was Manolo Pedrosa, who was paired with her in a 2014 Maalaala Mo Kaya episode.
In Haunted Mansion, MarNella found a third wheel in Jerome Ponce, who played Janella's elder brother in Be Careful With My Heart.
THE ELNELLA LOVE TEAM
In late 2015, Janella's love team with Marlo was dissolved.
It was after ABS-CBN decided to pair her up with then-newly transferred Kapamilya, Elmo Magalona. Their love team was dubbed ElNella.
Dreamscape Entertainment produced their prime-time series Born For You, which was shot in Japan. The series ran from June to September 2016.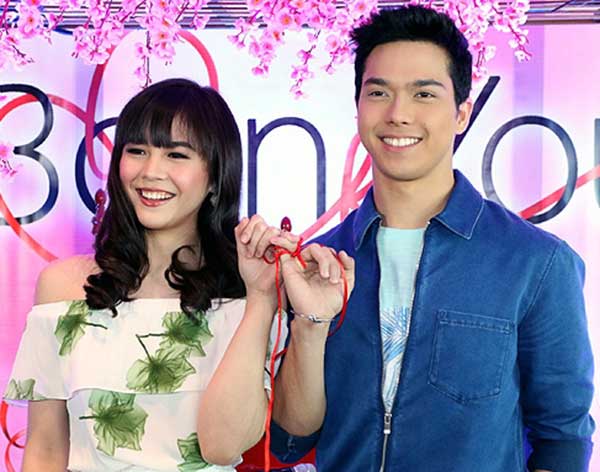 After Born For You, Janella was reunited with Marlo in the Regal Films movie Mano Po 7: Tsinoy. Janella played one of the daughters of lead star Richard Yap.
Regal Films submitted Mano Po 7: Tsinoy as an entry to the 2016 Metro Manila Film Festival, but it did not make it to the Magic 8.
Despite the MarNella reunion in Mano Po, ABS-CBN groomed ElNella to become one of its prime love teams in the network.
At this time, Janella and Elmo were also rumored to be involved with each other.
In April 2017, Janella and Elmo were supposed to work on the drama series Kung Kailangan Mo Ako.
The ElNella love team would have worked with Joshua Garcia, Nash Aguas, Alexa Ilacad, Elisse Joson, and McCoy de Leon.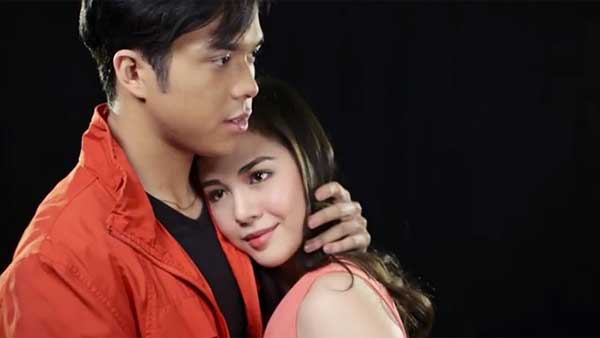 However, in July 2017, Elmo and Janella decided to back out of the show, saying that a lot of changes happened in the show's storyline that, as Janella explained, "doing so wouldn't be beneficial for the show or us."
The ElNella love team then focused on doing movies.
First was the 2017 suspense-thriller film Bloody Crayons, where Janella and Elmo worked with Ronnie Alonte, Jane Oineza, Maris Racal, Yves Flores, Sofia Andres, and Diego Loyzaga.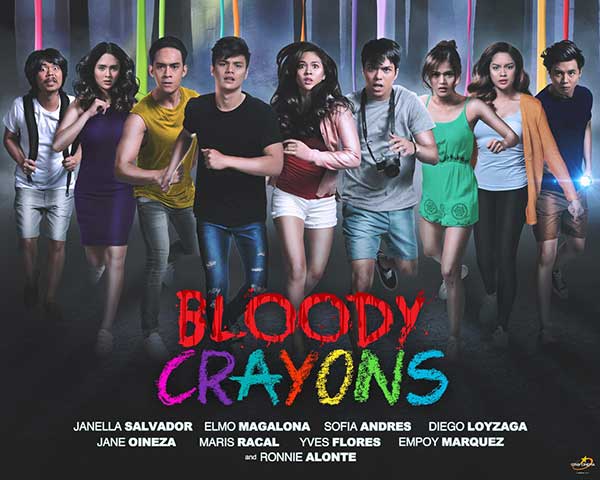 They also starred in the fantasy film My Fairy Tail Love Story, where Janella portrayed a coño girl cursed to become a mermaid.
Regal Films planned to submit it to the Metro Manila Film Festival 2018, but it did not make the cut.
While doing My Fairy Tail Love Story, Janella and Elmo were not entirely absent on television as they were able to do the Wansapanataym episode "Jasmin's Flower Powers," which ran for two months.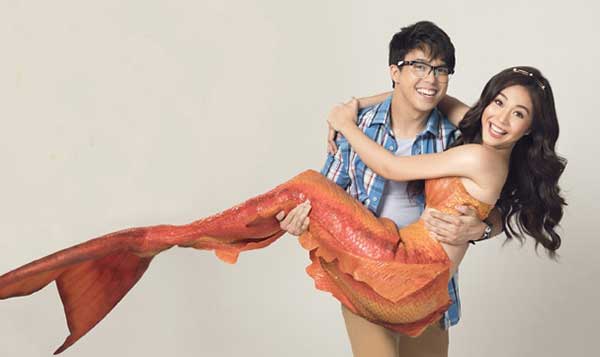 JANELLA GOING SOLO
In February 2018, Janella worked with Elmo in a Maalaala Mo Kaya episode before My Fairy Tail Love Story was shown in cinemas.
My Fairy Tail Love Story and MMK would be the last projects of ElNella before they began working individually.
In May 2018, Janella was paired with Jameson Blake in the movie So Connected.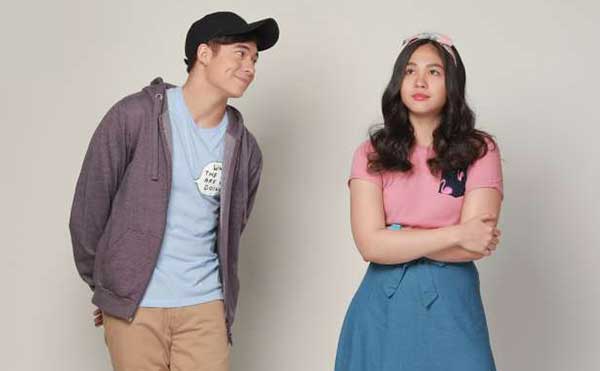 In September 2018, reports came out that Janella and Elmo had broken up, despite not admitting to the press that they were actually an item.
It all started with Janella's controversial post on social media alluding to someone physically hurting her.
Janella would later tell in an interview with The Philippine Star that she was referring to Elmo. She then said, "He hurt me and I cannot, can never tolerate that."
Elmo kept mum about Janella's allegations.
After So Connected, Janella took a break from doing TV and film projects except for one guest appearance in Maalaala Mo Kaya.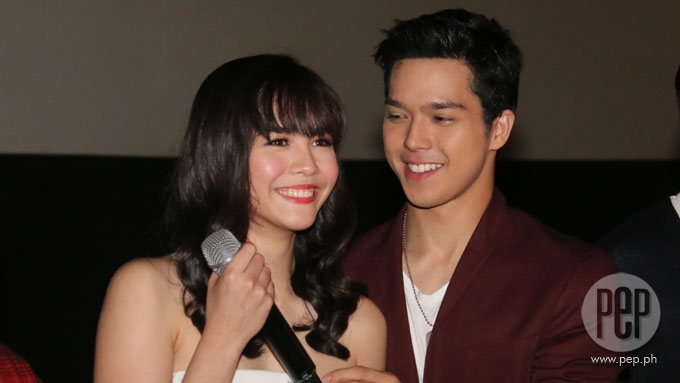 JANELLA'S LOVE TEAM WITH JOSHUA GARCIA
In April 2019, Regal Films announced that Janella would be working with Maricel Soriano in the horror movie The Heiress.
It was supposed to be the film outfit's entry to the Metro Manila Film Festival for 2019, but it did not make the cut.
Instead, the movie, where Janella was paired with McCoy de Leon, was shown in November 2019.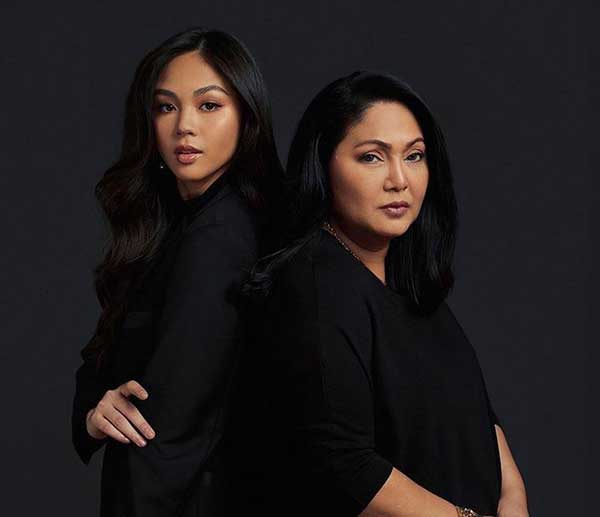 In May 2019, ABS-CBN announced that Janella would be part of the prime-time series The Killer Bride with Maja Salvador, Geoff Eigenmann, and Joshua Garcia.
It was the first time Janella and Joshua were paired with each other.
The Killer Bride premiered in August 2019 and registered high ratings on its timeslot.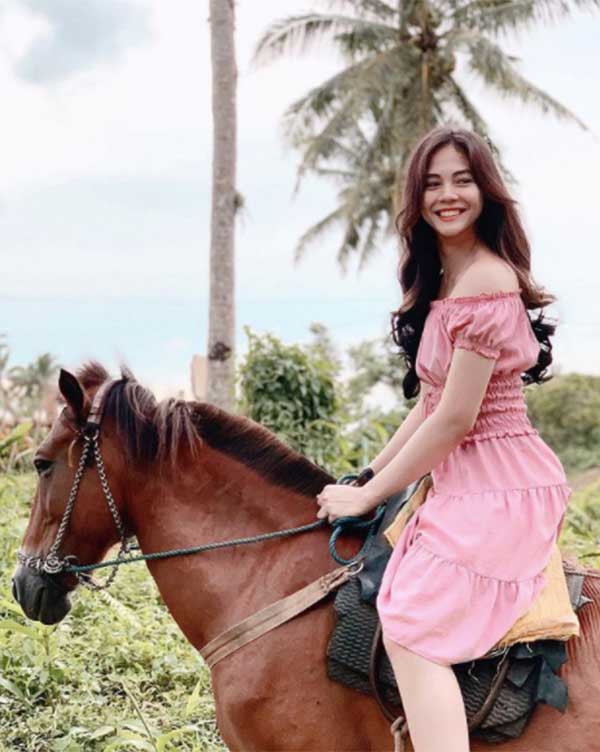 Because of their chemistry, Janella and Joshua earned their own fanbase called JoshNella. The series ran until January 2020.
The success of JoshNella's tandem paved the way for an MMK episode, which became the drama anthology's Valentine's offering.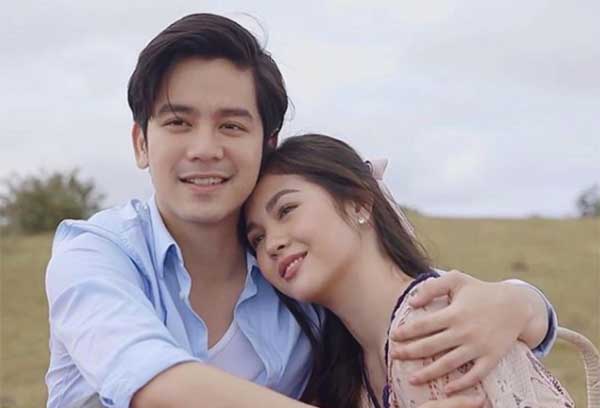 JANELLA'S PREGNANCY
In April 2019, there were already reports linking Janella to Star Magic actor-singer Markus Paterson.
Markus, a finalist of ABS-CBN's Pinoy Boyband Superstar, worked with Janella in Maalaala Mo Kaya, where Janella portrayed the life story of singer Moira dela Torre.
Every time Janella and Markus were asked about their relationship in separate interviews, they would only say that they don't want to put a label on it.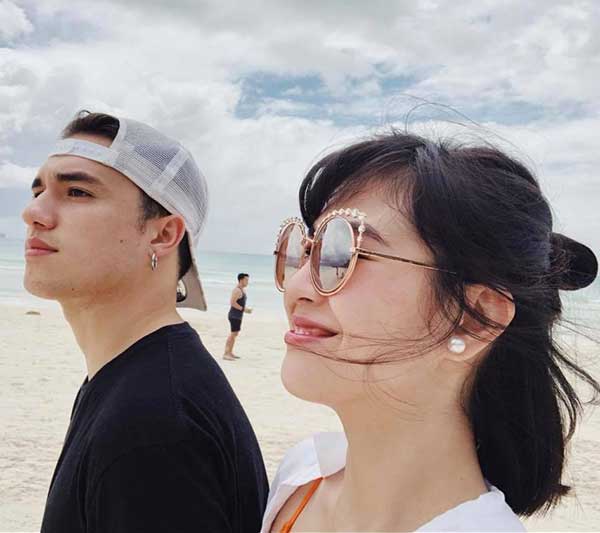 As early as mid-2020, in the middle of the lockdown and COVID-19 pandemic, there were already rumors on social media about Janella's pregnancy.
On September 12, 2020, Janella and Markus went public with their relationship.
Four days later, on September 16, 2020, PEP.ph broke the news that Janella is pregnant and Markus is the father.
The report said that Janella was due to give birth in October 2020.
On January 5, 2021, Janella and Markus went public with their baby named Jude Trevor.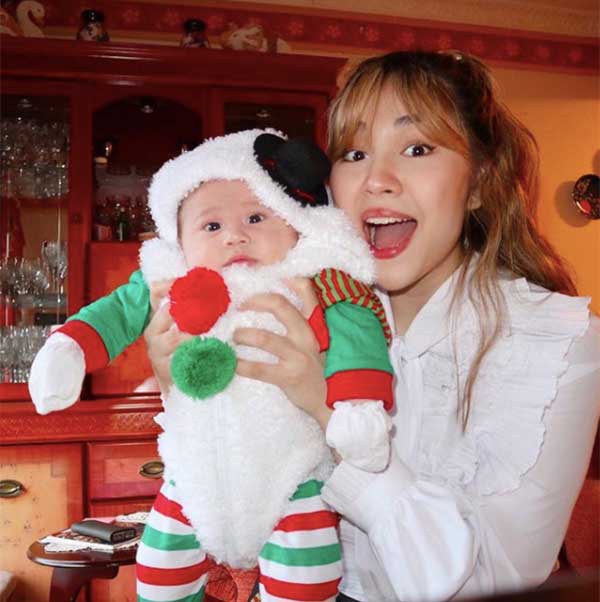 JANELLA'S MUSIC CAREER
Janella was also able to venture into the recording scene.
Her first official recording was the 2014 song "Mahal Kita Pero," which was one of the Himig Handog P-Pop Love Songs that year.
Janella was able to showcase her talent in performing via ABS-CBN's Sunday noontime show ASAP.
She was part of the girl group ASAP IG with Julia Barretto, Liza Soberano, and Kathryn Bernardo.
In 2015, Janella launched her self-titled album and was tagged by Star Music as the "OPM Pop Sweetheart."
Among Janella's songs in the album were revivals of '80s and '90s songs, such as "Dear Heart" by Sharon Cuneta, "Kapag Tumibok Ang Puso" by Donna Cruz, and "Ganyan Talaga" by Jamie Rivera.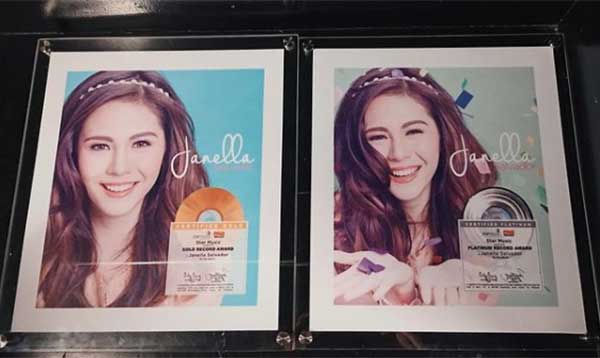 In December 2015, Janella was tapped to become one of the interpreters of "Happily Ever After," the theme song of Hong Kong Disneyland's 10th anniversary.
In November 2016, Janella sang the theme song of the Philippine release of Disney film Moana titled "How Far I'll Go."
Janella also interpreted several songs for Himig Handog: "Mananatili" in 2016, "Wow Na Feelings" in 2017, and "Noong Tayo Pa" in 2019.
JANELLA'S SHOWBIZ CONNECTIONS AND RELATIONSHIPS
Janella is part of the Salvador showbiz clan, with Philip Salvador, Jess Salvador, Jobelle Salvador, and Maja Salvador as her famous relatives.
Janella's showbiz relationships were with Elmo Magalona and Markus Paterson.
She was paired with Marlo Mortel, Manolo Pedrosa, Jameson Blake, Kiko Estrada, McCoy de Leon, and Joshua Garcia.
Janella is good friends with Julia Barretto, Michelle Vito, and Liza Soberano, who were her batchmates in Star Magic Circle 2013.
Liza even organized a baby shower for Janella before she left for United Kingdom. The affair was attended by a few close friends, including Maja.
Janella is also friends with Erich Gonzales and Enchong Dee. She actually had a small participation in Erich and Enchong's YouTube series as the latter's ex-girlfriend.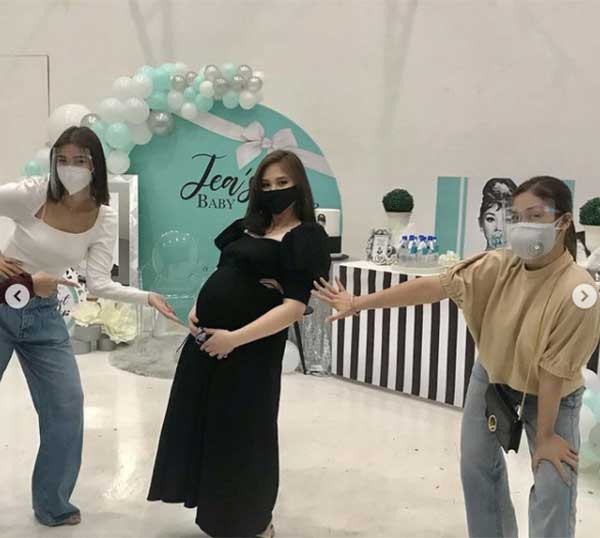 JANELLA'S SOCIAL MEDIA
Janella currently has 6.4 million followers on Instagram and 3.4 million followers on Twitter.
She recently launched her vlog with Markus and Jude called M & J & J, the YouTube channel where they introduced their baby to the public.
LIST OF JANELLA'S TV SHOWS AND MOVIES
Television and Digital
Be Careful With My Heart (ABS-CBN, 2012-2014) as Nikki Grace Lim
Maalaala Mo Kaya: "Card" (ABS-CBN, 2014) as Felynit "Neneng" Gallego
Maalaala Mo Kaya: "Selfie" (ABS-CBN, 2014) as Michelle Ann Rose "Mitch" Bonzo
Oh My G! (ABS-CBN, 2015) as Sophie Zaldivar Cepeda
Wansapanataym: "Fat Patty" (ABS-CBN, 2015) as Patricia "Patty" Dionisio/Fatima
Maalaala Mo Kaya: "Pink Dress" (ABS-CBN, 2015) as Amabelle Marquez
Wansapanataym: "Christmas Witch" (ABS-CBN, 2015) as Irene
FPJ's Ang Probinsyano (ABS-CBN, 2016) as Denise Paulino
Born For You (ABS-CBN, 2016) as Samantha "Sam" Reyes/Kazuko
Wansapanataym: "Holly & Mau" (ABS-CBN, 2016) as Holly Arellano
Wansapanataym: "Jasmin's Flower Powers" (ABS-CBN, 2017) as Rose Miraflores/Jasmin
Maalaala Mo Kaya: "Mangga" (ABS-CBN, 2018) as Daisy
Maalaala Mo Kaya: "Cards" (ABS-CBN, 2018) as Rosela
Maalaala Mo Kaya: "White Ribbon" (ABS-CBN, 2019) as Moira Dela Torre
Touch Screen (iWant, 2019) as Amanda Munoz
The Killer Bride (ABS-CBN, 2019-2020) as Emma Bonaobra / Vida dela Cuesta
Maalala Mo Kaya: "Tren" (ABS-CBN, 2020) as Aira Dimapilis
FILM
Haunted Mansion (Regal Films, 2015) as Ella Santos
Mano Po 7: Tsinoy (Regal Films, 2016) as Caroline Wong
Bloody Crayons (Star Cinema, 2017) as Eunice Nicolas
My Fairy Tail Love Story (Regal Films, 2018) as Chantel Quejada
So Connected (Regal Films, 2018) as Trisha Biscocho
The Heiress (Regal Films, 2019) as Guia
U-Turn (Star Cinema, 2020) as Drew
JANELLA'S AWARDS
2013:
German Moreno Youth Achievement Awardee at 61st FAMAS Awards
Best New Female TV Personality at 27th PMPC Star Awards for Television
Pop Breakthrough Star at ASAP Pop Viewers' Choice Awards
2014:
Female Rising Star at Candy Readers' Choice Awards
Most Promising Female Star at 45th GMMSF Box-Office Entertainment Awards
Most Promising Loveteam for Television with Jerome Ponce at 45th GMMSF Box-Office Entertainment Awards
3rd Best Song for "Mahal Kita Pero" at Himig Handog P-Pop Love Songs
Myx Best Music Video for "Mahal Kita Pero" at Himig Handog P-Pop Love Songs
2015:
PinakaPASADOng Dangal ng Kabataan at 17th Gawad PASADO Awards
Best Female Recording Artist at Alta Media Icon Awards
2016:
New Movie Actress of the Year for Haunted Mansion at the 32nd PMPC Star Awards for Movies
Best New Female Recording Artist of the Year at 8th PMPC Star Awards for Music
2017:
4th Best Song for "Wow Na Feelings" at Himig Handog P-Pop Love Songs 2017
TFC's Global Choice Award for "Wow Na Feelings" at Himig Handog P-Pop Love Songs 2017
2019:
4th Best Song for "Nung Tayo Pa" at Himig Handog P-Pop Love Songs 2019
2020:
Princess of Philippine Television for The Killer Bride at 51st GMMSF Box-Office Entertainment Awards