Television host and actress Toni Gonzaga marks her 20th anniversary in show business this year.
Toni has come a long way from joining a star search and screaming at the top of her lungs "I love you, Piolo!" in a commercial to starring in movies and television.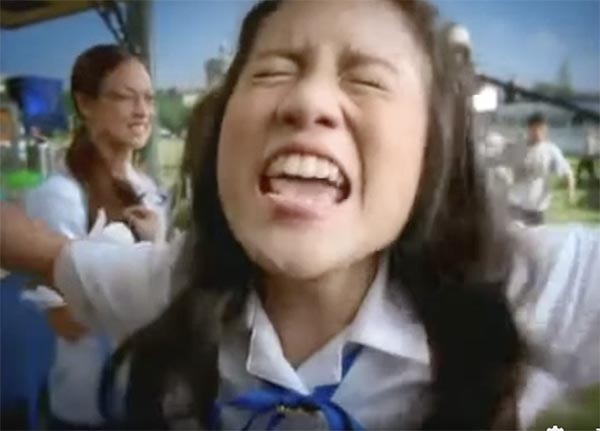 As a celebrity, Toni has impressed fans with the range of her skills.
She can sing, releasing eight studio albums accompanied by hit singles and concerts at home and abroad.
Hosting also comes naturally for Toni, who was seen in showbiz talk shows Entertainment Live, SNN, The Buzz, and the reality programs Pilipinas Got Talent and Pinoy Big Brother.
As an actress, Toni starred in several blockbusters that included My Amnesia Girl, Four Sisters and a Wedding, and Starting Over Again.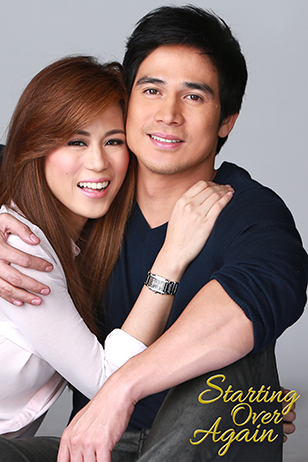 Simply put, Toni at her peak embodied the title "Ultimate Multimedia Star," an all-around artist seen and heard across multiple platforms.
But along with the fame and accolades came controversies that made Toni tabloid fodder.
But through it all, Toni seemingly has mastered the art of ignoring negative issues, making her appear indifferent in the eyes of many.
She wrote in her Instagram Stories back in 2019. "Nakakatuwang magbasa ng assumptions ng tao.
"If words could kill, matagal na siguro akong patay at pinaglalamayan ngayon.
"Pero praise God because we are still here and surviving the harsh words against us and also for giving us the most powerful weapon to rebuke it.
"Other peoples' words won't kill you. You know what will? YOUR own."
With that said, here's a look back at some of the controversies (and bashing) that have hounded Toni over the years.
RUMORED SPLIT WITH PAUL SORIANO
Rumors about trouble in the marriage of Toni and director Paul Soriano were nothing new to the couple.
Breakup rumors hounded them even when they were in the dating stage.
The couple tied the knot on June 12, 2015, at the United Methodist Church in Taytay, Rizal.
Toni dismissed the rumors once and for all, stressing, "wala."
In March 2021 during a make-up session with Alex Gonzaga for the latter's vlog, the sisters made the most of the occasion addressing "crazy rumors" thrown at them over the years.
In the vlog, Alex recounted her conversation with Mariel Rodriguez and Bianca Gonzalez, her Ate Toni's close friends from their time together as co-hosts in the early editions of ABS-CBN's popular reality show Pinoy Big Brother (PBB).
She said, "May one time tinawagan ko siya, ay Ate, yung mga friends mo, si Ate Mariel at Ate Bianca, ginawan ako ng group, minessage ako, 'We're so worried about your sister, what's happening? Ay naiwan ni Ate yung paki, di talaga namin napag-uusapan."
THE "MINERAL WATER" INCIDENT
Toni and Alex also talked in the same vlog about an old rumor that stemmed from a blind item—about the two of them at a salon together and demanding that the staff use mineral water to rinse their hair.
Toni commented with a frown, "Ni wala akong kagana-ganang sagutin iyan, Catherine [Alex's real name]. Talaga bang papatulan mo yung ganong kasinungalinan?
"Parang nakaka-offend naman yung ipagtanggol mo yung sarili mo pag di naman totoo.
"There are rumors that don't deserve your answer, they deserve your silence."
LUKEWARM SUPPORT FOR ABS-CBN
Toni was put on the hot seat in the face of ABS-CBN losing its fight in Congress to have its franchise renewed.
On July 10, 2020, the House Committee on Legislative Franchises voted 70-11 to reject the network's franchise renewal application.
The resolution led to the loss of jobs of thousands of network employees and talents.
As one of the biggest stars in the network, Toni was observed to be not as supportive of her home network as most of her fellow Kapamilyas.
Toni did issue a statement on July 18, 2020, saying, "Sa lahat ng nasa posisyon ngayon, hindi namin makakalimutan ang ginawa nyo sa mga trabahador ng ABS-CBN. You may have the power now but it will not be forever."
But there were those who viewed Toni's statement as too little, too late.
Toni later declared, "This is not putting blame on people in position. This is a reminder to us that no matter who is in position Jesus is still the King of Kings."
Critics called out Toni for falling back from her position of holding those in power accountable into freeing them from any liability for the network's shutdown.
Wrote an irate netizen, "Passive-aggressive statements and then your backtracking. You're contradicting your own self."
Some accused Toni' of "playing safe" in light of her close relationship with then-president and vocal critic of ABS-CBN, Rodrigo Duterte.
TONI'S INTERVIEW with bbm
Eyebrows were raised when Toni invited Ferdinand "Bongbong" Marcos to her Toni Talks show on YouTube.
Bongbong is the son of former President Ferdinand Marcos whose 20-year martial rule was marred by corruption and human rights abuses.
In that interview uploaded online on September 13, 2021, titled "The Greatest Lesson Bongbong Marcos Learned from His Father," the son reminisced about Marcos's time as president and as he remembered them.
Critics called out Toni for asking safe questions and failing to get Bongbong's thoughts about Martial Law, including the atrocities and violations committed during his father's reign.
Observers dismissed the interview as a PR stunt seemingly designed to sanitize the Marcos name and boost Bongbong's presidential bid.
The Ateneo Martial Law Museum dared Toni to use her platform to also interview human rights victims and their families who suffered under the Marcos dictatorship.
Unfazed by the backlash, Toni released a statement on September 15, 2021, that read, "I've reached a point in my life where I realized that other people's perception of me is not my responsibility anymore.
"I have nothing to hide, I have nothing to defend, I have nothing to prove. I have nothing to explain to anybody because I know who I am deep inside."
As a side note, Paul Soriano, Toni's husband, is the cousin of Lisa Araneta-Marcos, who is Bongbong Marcos' wife.
Bongbong also stood as one of the godfathers at Toni and Paul's wedding in 2015.
toni HOSTING UNITEAM'S PROCLAMATION RALLY
It wasn't a surprise that Toni was chosen to host the proclamation rally of presidential candidate Bongbong Marcos, running-mate Sara Duterte, and their senatorial lineup.
The event took place at the Philippine Arena on February 8, 2022.
During the program, Toni introduced enthusiastically the "UniTeam" candidates, including then-House Deputy Speaker Rodante Marcoleta who vigorously pushed against the renewal of ABS-CBN's franchise.
Ironically, Ferdinand Marcos Sr. also ordered the closure of ABS-CBN in the '70s following the proclamation of Martial Law.
It was a shock to many to see Toni cozying up with personalities who had a hand in shutting down the very network that was for a long time home to the host-actress.
Toni was inundated with criticisms from staunch anti-Marcos groups and individuals, and ABS-CBN supporters.
Critically acclaimed director Erik Matti railed on social media, "Everyone has a right to their own political stances.
"But when Hitler runs for office after slaughtering millions of Jews and you still support his bid, the least you can do is acknowledge all the blood he has spilled and with integrity, stick to your own crazy misplaced loyalty in private or in silence.
"In the same way the plunder and the horrors of the Marcos regime to our country the Philippines, that no one has claimed responsibility until now with the players still roaming around free, moneyed and powerful, is irrefutable and a historical fact that cannot be forgotten and rewritten."
LEAVING THE BAHAY NI KUYA
Amid the backlash from her appearance in the "UniTeam" proclamation rally, Toni resigned as PBB'S main host.
On February 9, 2022, she posted on Instagram, "It has been my greatest honor to host PBB for 16 years.
"Today, I'm stepping down as your main host. I know Bianca and the rest of the hosts will continue the PBB legacy."
The following day, on February 10, ABS-CBN released a statement accepting Toni's resignation.
It said in its official statement, "We value Toni's hosting prowess and her many years of serving the Filipino with us as our Kapamilya.
"We accept her resignation from Pinoy Big Brother and respect her personal choices."
"SALAMAT SHOPEE"
On September 29, 2022, e-commerce site Shopee named Toni as its new endorser and brand ambassador
Some noted the bad timing of the announcement as it it came with the news that the platform was cutting down its workforce to "optimize" operations.
A disgruntled netizen wrote on social media, "May budget sa new endorser pero sa workers wala."
For the most part, though, the hostility had to do with Toni's support for the presidential candidacy of Bongbong Marcos.
Detractors called out Shopee for teaming up with an "enabler" and asked the public to terminate their account on the popular e-commerce platform.
True enough, a number of users did leave the platform, including veteran actor Jaime Fabregas, who wrote on Twitter, "Matagal ko nang gustong gawin dahil sa gastos pero ngayon nagkaroon ng mas malalim na dahilan."
Toni, however, remained unfazed by negative public opinion.
Her response: "Since yesterday we are trending, today we are grateful for our netizens for the mentions and engagements.
"They are the reasons why we are here today."
In October, a Shopee executive denied they've parted ways with Toni after netizens noticed her absence on the brand's social media pages.
An executive of the brand told the Philippine Daily Inquirer, "She is still part of our diverse roster of ambassadors."
TONI's EXORBITANT TALENT FEE?
Toni jumping to another station was to be expected.
It was confirmed in October 2022 when Toni formalized her transfer to fledgling network ALLTV owned by real-estate tycoon and former Senator Manny Villar.
Toni told the media that all is well between her and the Kapamilya network at the time of her departure, citing her message to ABS-CBN CEO Carlo Katigbak.
She said, "We personally text ni Sir Carlo before everything happened, even before the whole thing was happening na mine-message ko si Sir Carlo.
"And between the two of us, I could say that it was a good conversation, the one that we had the last time.
"There's so many things that have happened that I will not share because huwag na lang.
"Huwag na lang nating pag-usapan yun. But yung pagdating sa mga… may sama ng loob kay ganito, wala. Wala nang ganun.
"Kasi parang, I choose to move forward and instead of magkaroon ng sama ng loob, maging grateful na lang tayo.
"Kasi, di ba, lahat naman ng nangyayari sa buhay natin ay preparations sa kung ano ang susunod na gagawin mo sa next chapter.
"So, grateful. Mas grateful ako sa mga nangyari in the past. Siguro yun siguro ang state ng aking puso."
It was rumored that Toni's contract with ALLTV was a whopping PHP500 million, a speculation that was neither denied nor confirmed by Toni's camp.
Her comment, "Ahh, mga tsismis. I think siguro, normal yun na when you make a big decision, when you move to a network, when you sign a contract to a new family, maraming speculations about yung mga ganyan.
"Monetary issues. But we also have to consider na we also reach a point in our life na yung mga decision-makings natin is not just based on, you know, what I will profit from it.
"But you know where your heart is really leading you. So, parang I was led to making this major decision, and I'm really grateful."